NEW DELHI—Sri Lankan rice paddy fields this season became the setting for a geopolitical soft war between India and China as the island nation found that samples of fertilizer imported from China were highly contaminated and hastily requested that India import a replacement.
Rice is Sri Lanka's staple food and is the second-largest crop in the country after tea. The country has also recently banned chemical fertilizers, aiming to become the world's first 100 percent organic food producer.
This turn to organic farming has been a topic of debate in the country's media and politics. It has also brought Sri Lanka into an unexpected fiasco with China, which is investing in the country's multibillion-dollar port projects and offering it other grants, loans, and freebies.
The trouble in the Sri Lanka–China kinship began when the Department of Agriculture in Colombo found organic fertilizer samples supplied by Qingdao Seawin Biotech Group Co., Ltd., in August to be highly contaminated with several harmful bacterial species, according to various Sri Lankan media sources.
Despite failing a second quality test, Qingdao Seawin loaded 12,150 metric tons of organic fertilizer on Hippo Spirit, a vessel that sailed to Singapore from China's Qingdao—it's unclear how it could have been shipped without a proper permit from Sri Lanka and whether it was returned to the Singapore port.
Since paddy cultivation is season-bound, the time was running out for anxious Sri Lankans. They sought India's help and received their first consignment of safe organic fertilizers last week.
Sri Lanka rejected the import of the contaminated shipment from Qingdao Seawin Biotech Co. Ltd. on Sept. 29. Despite the ban, the Chinese are trying to pressure the Sri Lankan government for a third sample test from the same company, a person investigating the matter in Colombo told The Epoch Times.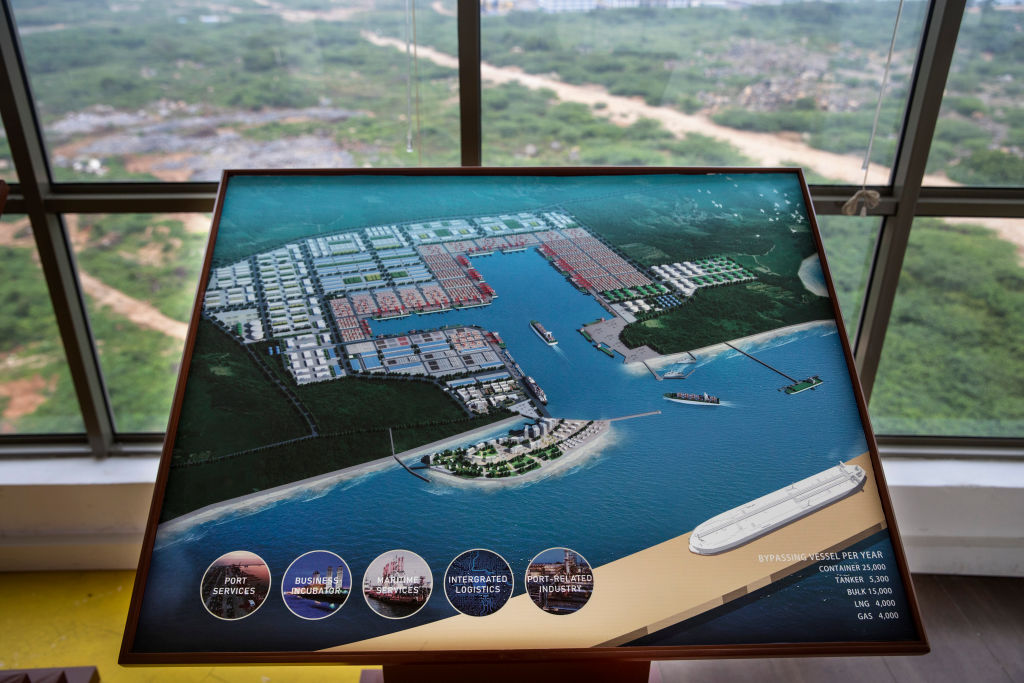 Fertilizer and Politics
Sri Lankan President Gotabaya Rajapaksa came to power after promising subsidies on foreign fertilizer. In his election manifesto (pdf), he spoke about organic farming under "a revolution in the use of fertilizer" and gave a detailed 10-year plan.
Rajapaksa introduced "The Vistas of Prosperity and Splendor Agenda" in December 2019, which consists of 10 key policies within the country's National Policy Framework (pdf). Within its fifth policy affirmation of "People-Centric Economy," the administration has listed promoting and popularizing "organic agriculture during next ten years" as a key strategy.
In line with these policies, his administration restricted and banned the import of fertilizers and agrochemicals on May 6, and this month, he created a 14-member task force to implement his "green agriculture" agenda.
"Sri Lanka President Gotabhaya Rajapakse claims that by limiting and banning the import of fertilizers and agrochemicals, this will help rein in rising health care costs brought about by overuse of chemicals in agricultural production," the Foreign Agriculture Service of the U.S. Department of Agriculture (USDA) stated in a report (pdf) on May 28.
The issue of agrochemicals contributing to the nation's health woes has been a topic of fierce debate—27 percent of Sri Lanka's economically active population engages in agriculture production and related industries.
"The reasons for elevated CKD [chronic kidney disease] cases in rural farming communities remains inconclusive. Some believe that excessive and improper use (or misuse) and elevated exposure to fertilizers and agrochemicals might be a contributing factor to chronic kidney disease," the USDA stated.
Sri Lanka was to import 99,000 metric tons of organic fertilizers from China at the cost of $63 million before scientists on Sept. 17 found the Chinese consignment to be contaminated.
"When we tested the fertilizer samples sent by the Chinese supplier, we found in them bacteria that is harmful to the soil," Sri Lankan Agriculture Minister Mahindananda Aluthgamage said in a statement.
Media reports said that two kinds of pathogens were detected, and the fertilizer would have led to an ecological disaster if imported. Some reports mention the presence of a bacteria called Erwinia.
Questions were raised about whether the first samples had been tampered with, and the country's director-general of agriculture tested a second sample, which also was found to be contaminated.
The Chinese are currently making a third attempt to have their organic fertilizer accepted, and the Chinese Embassy in Colombo is currently mediating with the Sri Lankan government, according to Ceylon Today, which also published a statement from the Chinese offering clarifications.
China's embassy said in the statement that there's no scientific basis to the presence of Erwinia in the fertilizer samples because, according to the International Plant Protection Convention, it takes six days to detect Erwinia, while the National Plant Quarantine Service in Sri Lanka claimed to have done it in three days, the Sri Lanka Mirror reported.
The National Plant Quarantine Service disagreed with the Chinese Embassy's claims and said that the samples have been tested several times.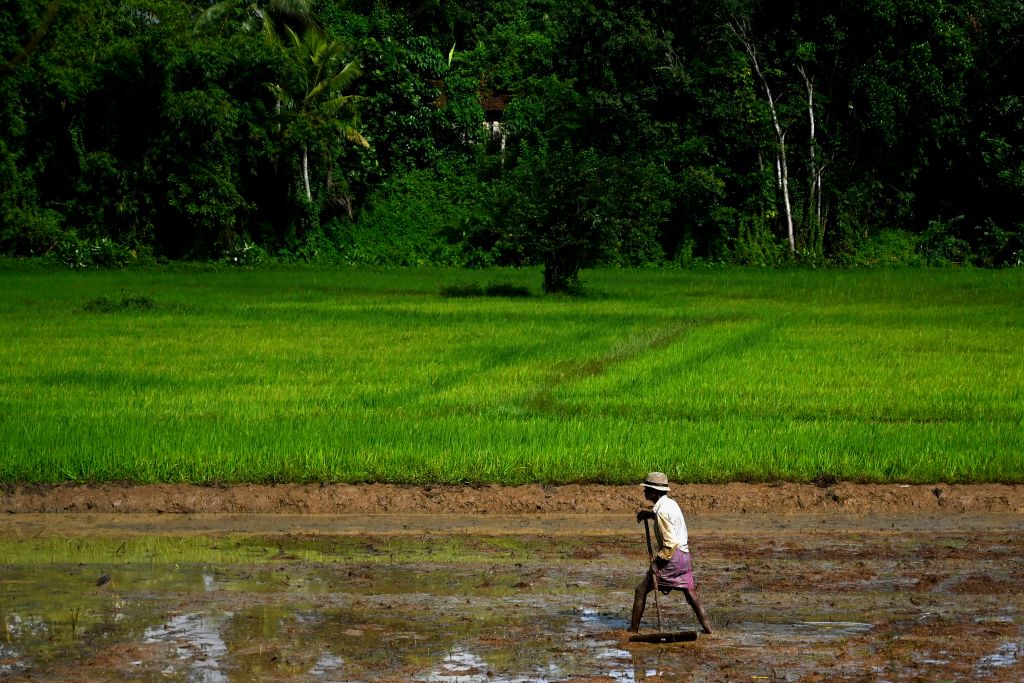 Import From India
In desperation, as the time for fertilizing paddies was running out, Sri Lankan officials decided to import 3.1 million liters of nano nitrogen liquid fertilizer, or nano urea, from India on Oct. 19 at a cost of $44.6 million (9 billion Sri Lankan rupees).
The Indian fertilizer was tested and found to be uncontaminated. Sri Lanka sought India's import of nano fertilizers at almost the same time as the country is seeking $500 million from India to pay for its crude oil purchases amid a foreign exchange crisis, according to Outlook India.
Across Indian media, India is said to be a more reliable partner for Sri Lanka than China.
Meanwhile, Sri Lanka also imported 30,000 metric tons of organic fertilizer from Lithuania on Oct. 13 that was immediately dispatched to its rice-growing regions.