Swedish streaming platform Spotify has pulled down more than 100 episodes of "The Joe Rogan Experience" from its services since Feb. 4, according to reports.
The tech giant's removal of the episodes comes amid controversy that Rogan is facing in connection to the opinions presented by his guests regarding the CCP (Chinese Communist Party) virus—with several musicians, as well as White House press secretary Jen Psaki, accusing the top-rated podcast host of "spreading COVID-19 misinformation" on his popular show.
However, the shows that were removed aren't directly connected with the controversy because the episodes were from years ago. Rogan has operated his podcast for more than a decade.
The removal was spotted by the web tool JREMissing.com, which tracks missing episodes.
A total of 113 episodes had been removed as of Feb. 5.
Michael Malice, a Ukrainian American author and media personality, said on Twitter that two episodes he previously featured in were pulled down, also noting that both episodes were pre-pandemic.
both of the episodes are pre-covid pic.twitter.com/h1WQ178kQh

— Michael Malice (@michaelmalice) February 4, 2022
While there has been no confirmation on the specific reason Spotify quietly removed the episodes, Rogan recently posted an almost five-minute video on his personal Instagram account where he mentioned a compilation of video clips made by critics that featured him "using racial slurs."
Rogan said in the post that the compilation of video clips made of him using inappropriate language was used out of context and he never wanted to offend anyone.
"I'm making this video to talk about the most regretful and shameful thing that I've ever had to talk about publicly," Rogan said. "There is a video that is out … of me saying the N-word. It's a video that is made of clips taken out of context of me—of 12 years of conversations on my podcast, and it is all smushed together.
"There's nothing I can do to take that back. I wish I could. Obviously, that's not possible. I certainly wasn't trying to be racist, and I certainly would never want to offend someone for entertainment with something as stupid as racism."
Rogan continued that he hasn't used the word in years, explaining that "it's not [his] word to use," adding that he's well aware of that.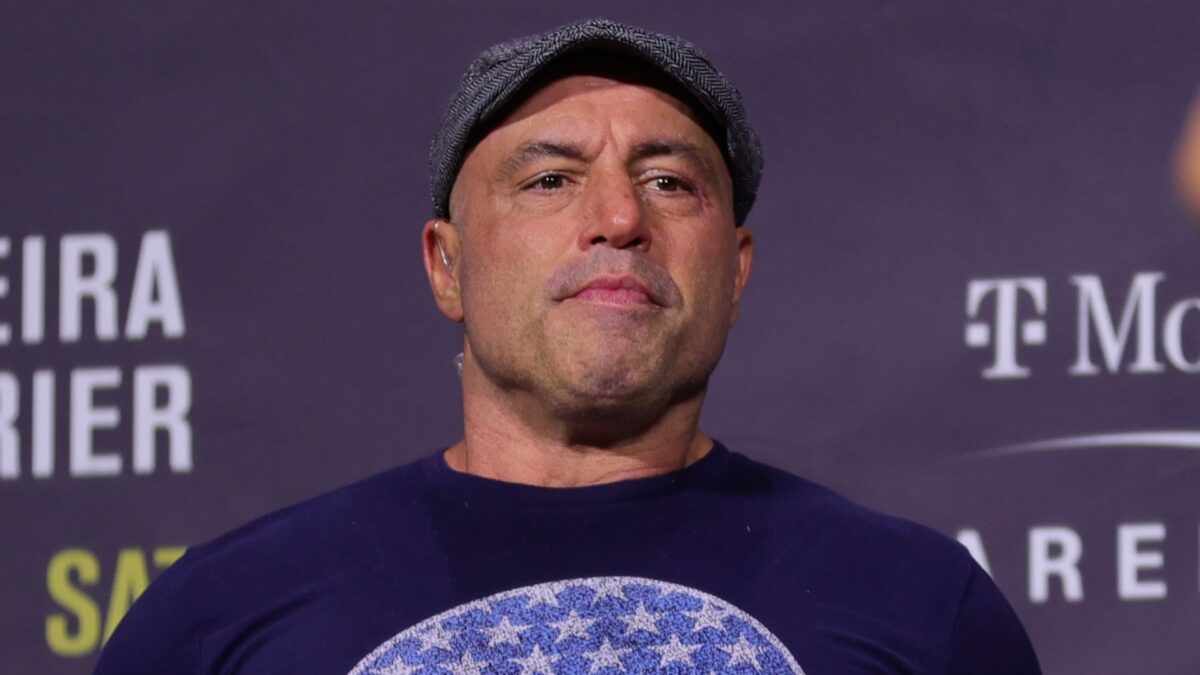 The move comes as Spotify CEO Daniel Ek announced last week that the company will be introducing content advisory warnings on episodes that include the virus that causes COVID-19.
When asked by a reporter during a White House press briefing about Spotify's decision to add disclaimers, Psaki said that it is "a positive step"—but the Biden administration wants "every platform to continue doing more" in calling out "COVID-19 misinformation."
Several artists have recently demanded Spotify to remove episodes of  "The Joe Rogan Experience" podcast from the platform after claiming the 54-year-old host promoted false information about the CCP virus and vaccines.
Rogan has responded to the critics that he wasn't trying to "promote misinformation" or "be controversial"—adding that he was simply seeking to have conversations on his podcast with people who have "differing opinions."
The host noted that in the future he could book doctors with different opinions right after talking to "controversial ones" and make sure that he researches everything before discussing them.
From NTD News