The backlash to a new campaign featuring former NFL player Colin Kaepernick now includes a sporting goods store that has decided to stop selling Nike gear.
Nike released the new campaign this week featuring Kaepernick with the tagline: "Believe in something, even if it means sacrificing everything."
The first video of the campaign played during the opening game of the NFL's 2018-19 season on Sept. 6.
The backlash, with people upset over Nike appearing to compare Kaepernick's actions, starting the kneeling National Anthem protests, with military service, has included Nike customers burning their gear.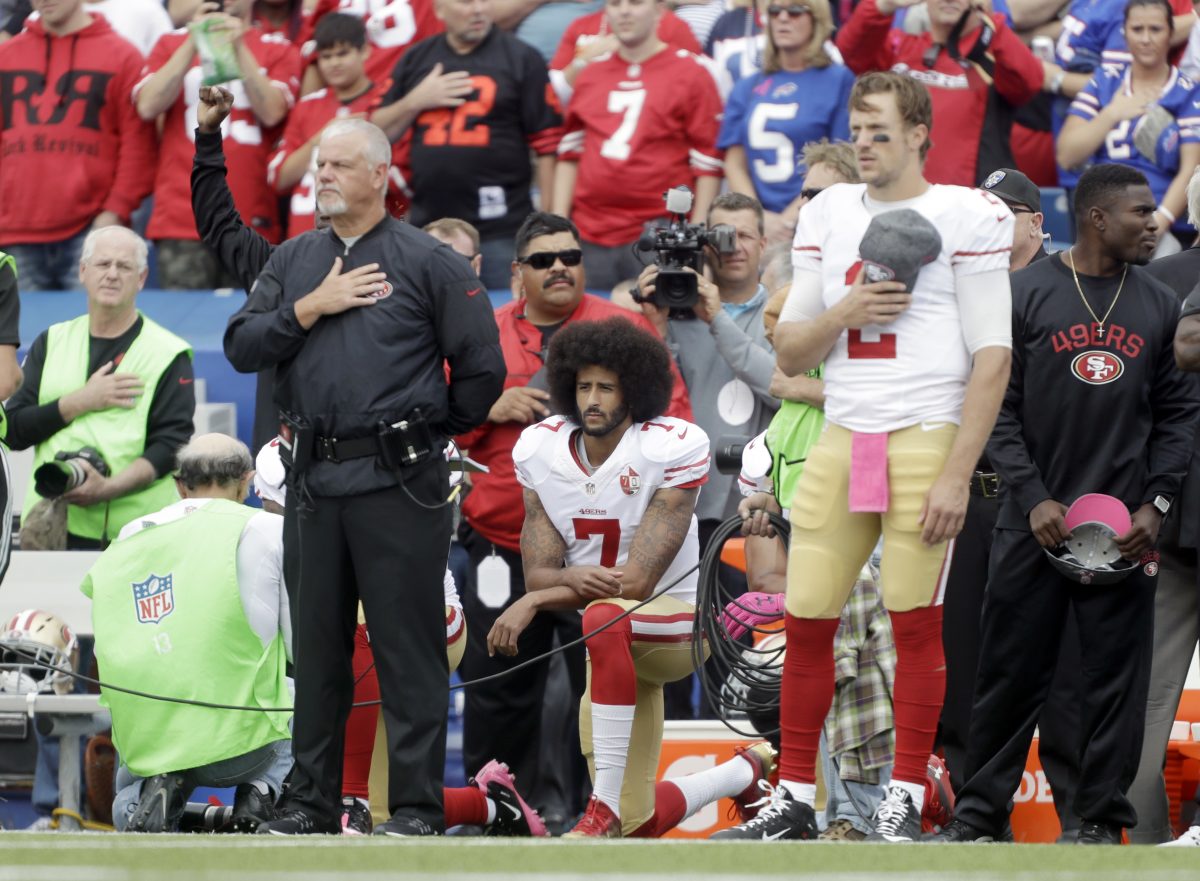 Sporting Goods Store Drops Nike
Following a Missouri university announcing it would no longer permit student-athletes to don Nike gear, a Colorado sporting goods store has announced it won't sell any Nike clothing.
"Pretty sure I won't survive without them," Steve Martin, owner of Prime Time Sports in Colorado Springs, told CNN. "I gotta do what I gotta do. I'm just doing it."
Martin noted that while he will no longer buy Nike gear to sell, he would like to offload the gear he's already bought.
Martin said his decision was inspired by his father-in-law's service and time as a prisoner-of-war.
"He said the hardest part for me was watching his fellow soldiers get beat up and killed in front of him and he couldn't defend them because it would have cost him his life," said Martin. "So Colin, you don't know what sacrifice is, you just don't know what it is, in my opinion."
The sentiment has been echoed widely, including by Taya Kyle, the widow of "American Sniper" Chris Kyle.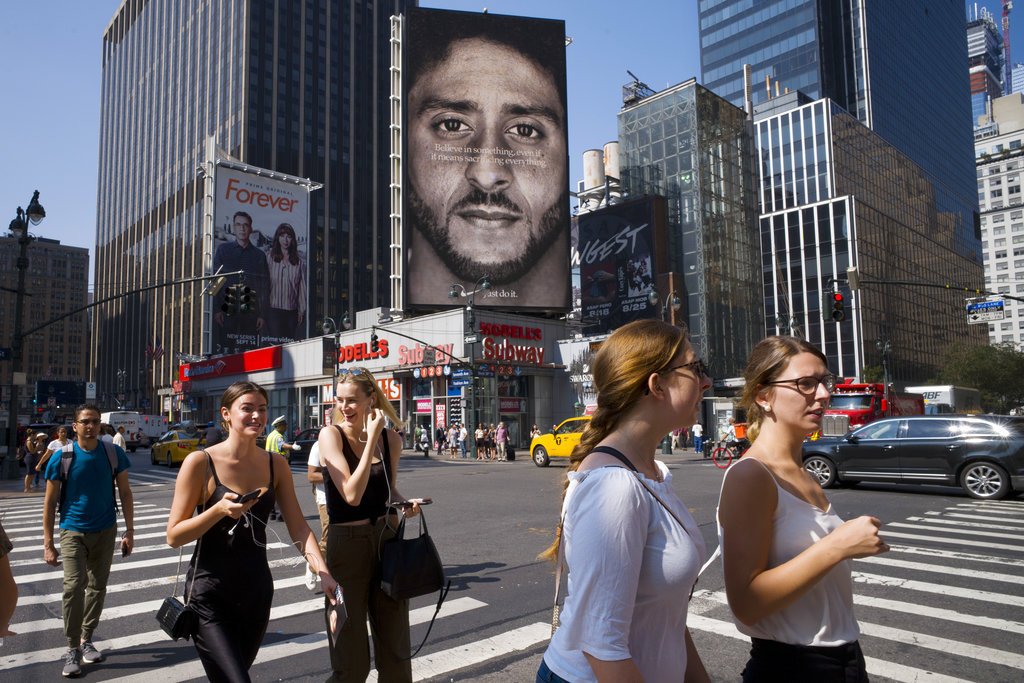 Strategy
Favorability across all groups fell following the rollout of the campaign. Some marketing experts have noted that the success of the campaign will be determined in the coming months, but the initial reaction isn't good.
"Many of those people may refuse to buy Nike or even boycott the brand, and that's not really what you normally want when you're choosing a brand endorser," Prof. Howard Combs, who teaches marketing at the Lucas Graduate School of Business at San Jose State, told KGO.
After being hit by a gender discrimination lawsuit in July, it would have been better by picking a female celebrity spokesperson, Comb said, adding: "I'm not sure what the upside is of picking Colin Kaepernick."
However, the strategy that might be in play is featuring Kaepernick to attract like-minded star athletes to Nike.
"If you [Nike] think you're in the business of attracting big-name athletes to be your endorsers—and you think kids go out and buy sneakers because of those endorsers—that's [the reason]," said CNBC's Andrew Sorkin, citing sources.
Nike stood by its decision to feature Kaepernick in the re-brand of the iconic "Just Do It" campaign, telling ESPN that the campaign is aimed primarily at 15- to -17-year-olds.
"We believe Colin is one of the most inspirational athletes of this generation, who has leveraged the power of sport to help move the world forward," said Gino Fisanotti, Nike's vice president of brand for North America.
"We wanted to energize its meaning and introduce 'Just Do It' to a new generation of athletes."
From NTD.tv