Following last week's earthquake in Ridgecrest, California, there have been reports of looting.
"It's hard for the world to know what we've been through," Ridgecrest Police Chief Jed McLaughlin told reporters on July 6, reported the Sacramento Bee. "By the grace of God, we've had no causalities."
He added that residents should be vigilant for looters who might descend on the area. He noted that some businesses have been burglarized.
There was a business in Ridgecrest where a "very expensive piece of equipment" was taken, adding that a home was burglarized, the Times reported.
"If you see something, say something," Mayor Peggy Breeden said.
Kern County Fire Chief David Witt told reporters that there were no known fatalities.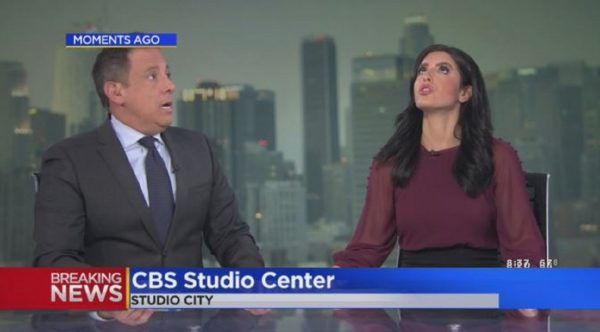 "We do feel like there is damage, but we don't know the extent of it yet," he said, according to the Daily Mail. "Nobody was trapped, no major collapses that we know of, but we are out there searching."
According to the Bee, Highway 178 suffered serious damage and was closed for several hours in the area. Rock slides also occurred between Lake Isabella and Bakersfield.
A #shakemap of tonight's 7.1 earthquake near #Ridgecrest, in #California's Mojave Desert. pic.twitter.com/xnrWRk7LkK

— Tim Sheehan (@TimSheehanNews) July 6, 2019
Lucy Jones, a seismologist at the California Institute of Technology, told the Bee that more earthquakes will likely occur in the coming week.
"We're having a robust sequence," she told the Bee. "There's no reason to think it's going to be stopping."
'Wake-Up Call'
Gov. Gavin Newsom said Saturday that governments must strengthen alert systems and building codes, and residents should make sure they know how to protect themselves during an earthquake.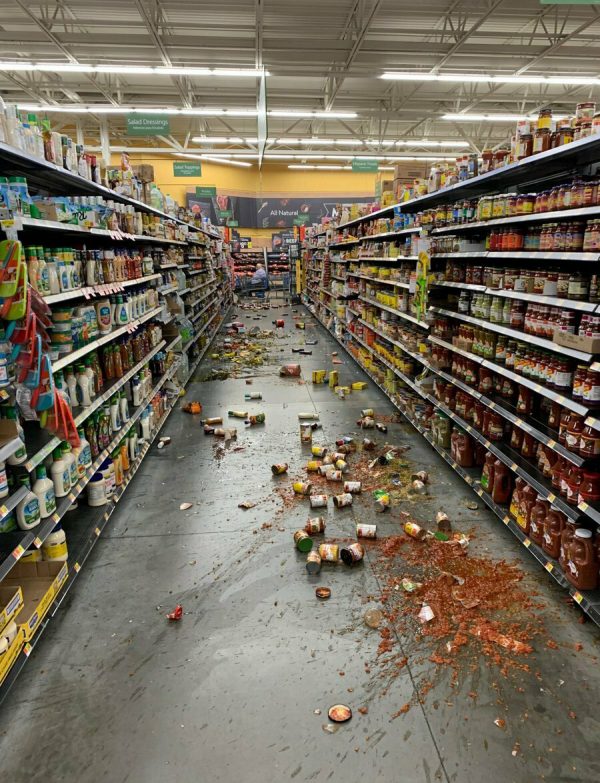 "It is a wake-up call for the rest of the state and other parts of the nation, frankly," Newsom said at a news conference to update the public on the state's efforts to help the region hit by earthquakes on Thursday and Friday.
Friday's earthquake was the largest one in Southern California in nearly 20 years. Officials voiced concerns about the possibility of major aftershocks in the days and even months to come.
The California National Guard was sending 200 troops, logistical support and aircraft, Maj. Gen. David Baldwin said. The Pentagon had been notified, and the entire California Military Department was put on alert, he said.
Naval Air Weapons Station China Lake said in a Facebook post that nonessential workers were evacuated and operations halted. The epicenters of both quakes were on the base, and officials said they are continuing to assess damage. Officials said most employees live off the base and in Ridgecrest, but they authorized the evacuation so those who live on base can be eligible for reimbursements.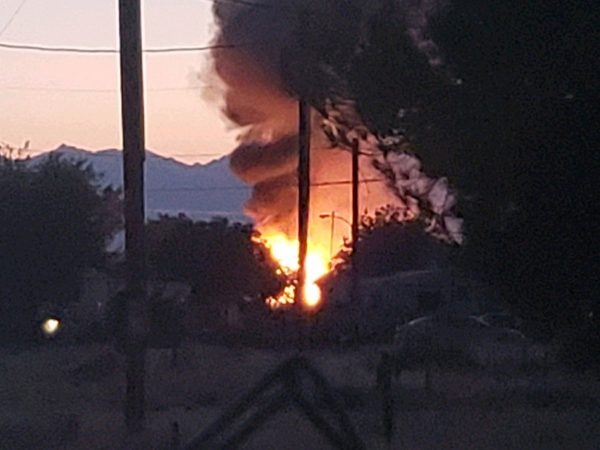 The California Office of Emergency Services brought in cots, water and meals and set up cooling centers in the region, Director Mark Ghilarducci said.
The Associated Press contributed to this report.