WASHINGTON—While President Donald Trump heads to Hanoi, Vietnam, with hopes to make progress at the second Trump–Kim summit, experts speculate about possible outcomes.
Trump posted three tweets about North Korea on Feb 24, one day before he was going to leave. The first one said, "I will be leaving for Hanoi, Vietnam, early tomorrow for a Summit with Kim Jong Un of North Korea, where we both expect a continuation of the progress made at first Summit in Singapore. Denuclearization?"
The third one said, "Chairman Kim realizes, perhaps better than anyone else, that without nuclear weapons, his country could fast become one of the great economic powers anywhere in the World. Because of its location and people (and him), it has more potential for rapid growth than any other nation!"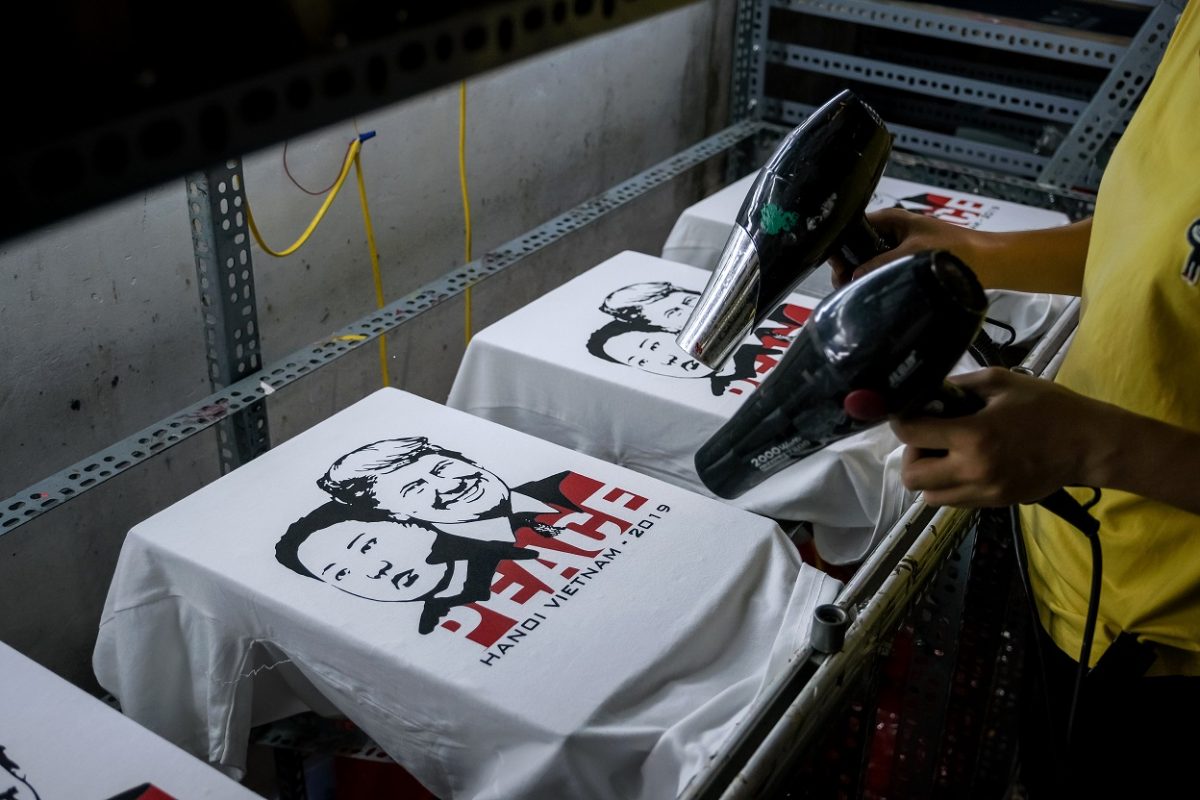 Possible Progress
Harry Kazianis, director of Korean studies at the Center for the National Interest, said there could be three possible results for the summit.
"I think one that I would say is almost guaranteed is a peace declaration ending the Korean War, because it gives both sides a clear win. I think a lot has been talked about the Yongbyon facility, closure of the Yongbyon facility for something like sanctions relief," Kazianis said. "The United States is not going be able to call it sanctions relief because of the political realities here in Washington. But I think they will do something to relieve pressure off North Korea."
"Lastly, I think political liaison offices in Pyongyang and Washington are very important because it allows both sides to talk to one another. If you have no ability to talk to one another in the middle of a crisis, that's really bad."
Richard Johnson, senior director for fuel cycle and verification at the Nuclear Threat Initiative and a former National Security Council member, said that while North Korea has multiple goals to achieve, the United States has only one main goal.
"The U.S. goal has been very, very clear for many years, which is to see a North Korea that does not have any nuclear weapons, and is not a threat to the United States, or to its regional neighbors. The question is, how do you get there?"
Johnson thinks a possible starting point could be the nuclear plants at Yongbyon, where there are many different facilities, including a reactor and an enrichment plant.
"It is good to start with the production of uranium and plutonium, because that will fill a bomb. But once that is taken care of, you have to move to the next step, which could be the weapons themselves, the missiles that deliver them, and other parts of nuclear programs that are threats to the U.S. and the region, including chemical weapons and maybe even biological weapons, " Johnson said.
Dr. Victor Cha, senior adviser and Korea chair for the Center for Strategic and International Studies (CSIS), believes the United States should push for some concrete results, and something new.
"The best possible outcome would be concrete steps taken by North Korea that indicate access to new facilities regarding their nuclear and missile programs, embedded in a commitment to a timeline and a declaration process that could then facilitate disablement and dismantlement," Cha said in an interview after the CSIS event "Prospects for the Trump-Kim Vietnam Summit" on Feb. 22.
Doug Bandow, a senior fellow at the Cato Institute, is optimistic about a peace treaty, and thinks President Trump should be given credit for that.
"President Trump believes very much in person-to-person diplomacy. And he is clearly willing to break with American traditions. That is, President Obama would never have considered a summit under these conditions.
"President Trump has shown that he is willing to break the mold, and try something new. And that has given this opportunity with Kim Jong Un to reach out and perhaps forge a real peace agreement. And I think President Trump deserves credit for that."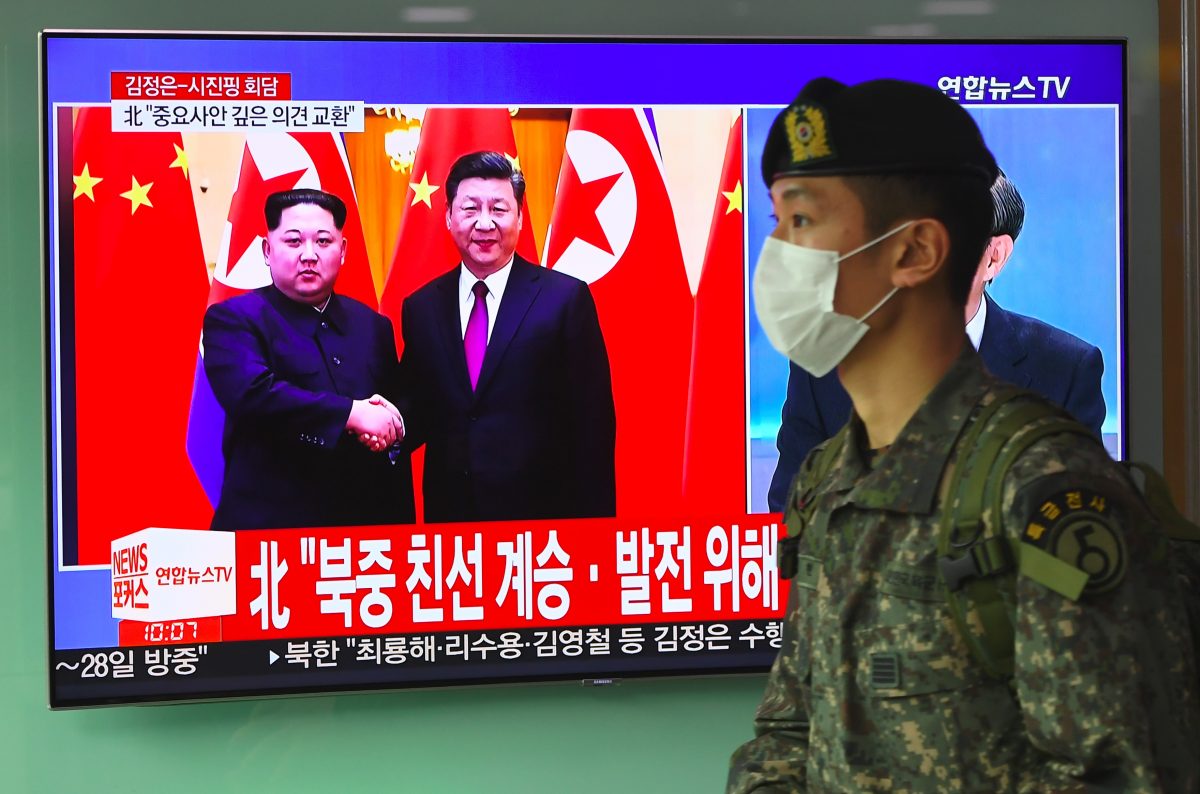 China's Role
In his second tweet on Feb 22, Trump said, "President Xi of China has been very helpful in his support of my meeting with Kim Jong Un. The last thing China wants are large scale nuclear weapons right next door. Sanctions placed on the border by China and Russia have been very helpful."
But experts are more skeptical about China's role.
Kazianis said the United States has had to depend on China regarding sanctioning North Korea.
"Essentially, our maximum pressure policy of economic sanctions is almost entirely enforced by Beijing, because 90 percent of North Korea's export goes through China. So if China wants to end maximum pressure in an afternoon, unfortunately, it can do that by opening the border."
Cha shared his view, and said that if China is really interested in making progress on North Korea, they can do either of two things.
"They would either cut off all economic cooperation with North Korea to force them to denuclearize. Or, they would provide a security guarantee, a nuclear umbrella to North Korea. Either of one of the extremes, if they are really serious about denuclearization.
"China can do either of these things; but they don't do either of these things. They stay somewhere in the middle; and they put all the burden on the United States to do this. But the United States doesn't have the same tools as China. China has the tools," Cha said.
Chinese political and economic analyst Qin Peng said that any normal person would understand that the denuclearization and economic development of North Korea would not only bring peace to China, but could also save the seriously declining economy of northeast China.
But why would the Chinese Communist Party (CCP) interfere with the peace process? Because for the CCP, its own rule and interests are above the interest of the Chinese and Korean peoples. An economically dynamic North Korea poses problems for the CCP's stability that an impoverished North Korea does not. That is the reason why they would want to defend the totalitarian Kim regime.