British soldiers have reportedly discovered the heads of 50 women slaves who were killed by ISIS terrorists in Syria.
The Daily Mail on Feb. 24 reported that ISIS militants beheaded dozens of Yazidi women before dumping their remains.
The British Special Forces troops made the finding when they entered Baghuz, located in eastern Syria. Baghuz has been under siege as ISIS attempts to make its last stand.

A source told the paper that ISIS terrorists' "cruelty knew no bounds."
"They conducted a cowardly slaughter of these desperately unfortunate women as a final act of depravity and left their severed heads behind for us to find. The motivation for such a sickening act is beyond comprehension for any remotely normal human being," the source said.
The report said the women were being held as sex slaves.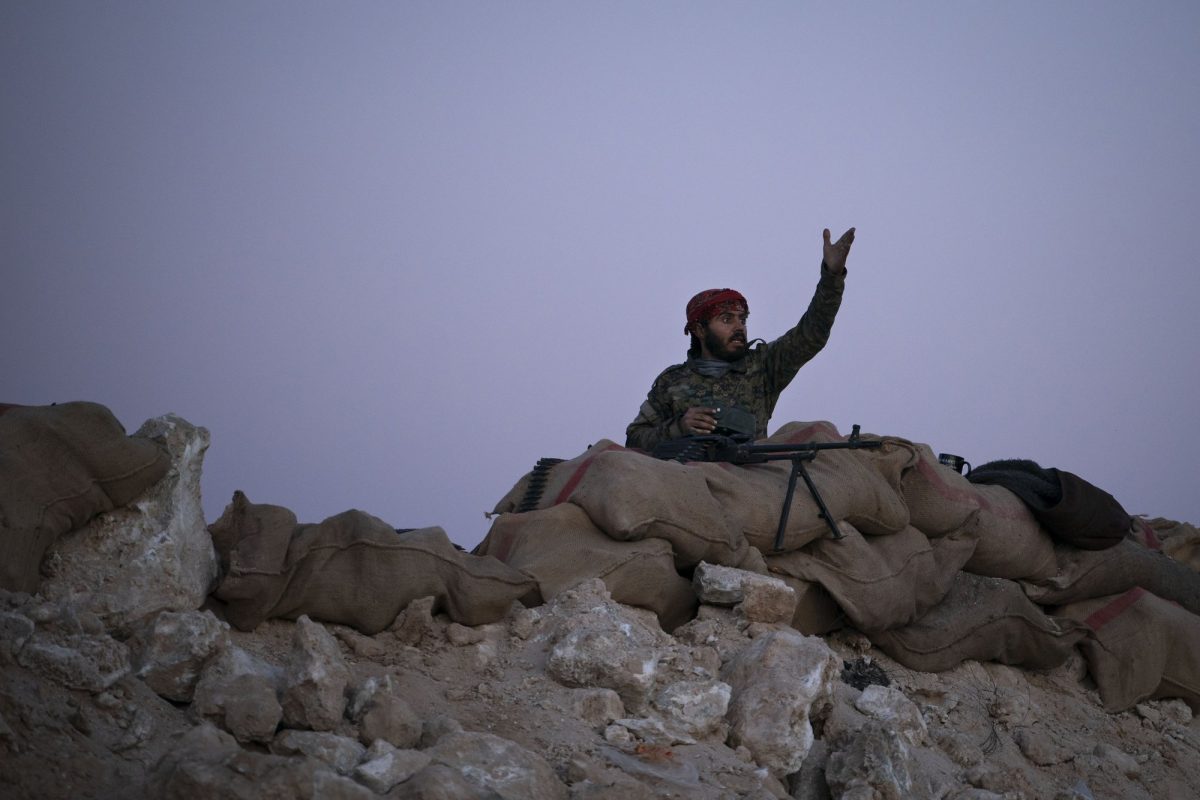 "None of the SAS troops who entered Baghuz will forget what they saw, which some soldiers likened to a scene from the film Apocalypse Now. Their only solace is that they have contributed to bringing [ISIS]'s reign of terror to an end," said the source.
A U.S. official with knowledge of the situation on the ground said that more than one thousand terrorists could be living among civilians in Baghuz, describing the land as one that's riddled with defensive tunnels, Reuters reported.
The Syrian Democratic Forces (SDF) has surrounded the village in recent days. They're now trying to carry out an evacuation of civilians.
"It is expected that there are still undiscovered tunnels, even rooms underground," said Mustafa Bali, a spokesman for the SDF. "This creates a military problem for us."
Another source told the Mail that the battle for Baghuz began Feb. 9, saying that 37 ISIS fighters were killed in the first two days.
"An advance by the SAS and SDF troops caused [ISIS] to go underground, utilizing a network of tunnels under the town, but the rats couldn't escape because, even with the heavy cloud cover and dust storms, we were able to use drones effectively and identify openings to these tunnels," said the person.

"There was then a lull in the fighting while a humanitarian corridor was established, allowing around 1,500 civilians to be driven out of Baghuz in a column of 17 trucks," said the source. "Most of those leaving the town were women and children, but the convoy also included [ISIS] fighters disguised as women, who were taken into captivity."
Bali noted that around 6,000 civilians have come out of Baghuz in recent days, saying many were the wives of ISIS terrorists and had their children with them, Reuters reported.
About 20,000 had already left the area before the final phase of the siege began.
There could be about 1,000 fighters there still, he added, saying they're "all foreigners" in Syria.
"They are very fierce and professional, with high levels of experience. These are the elite fighters of Daesh who have gathered here from all over the world," he said, using the Arabic acronym for ISIS.