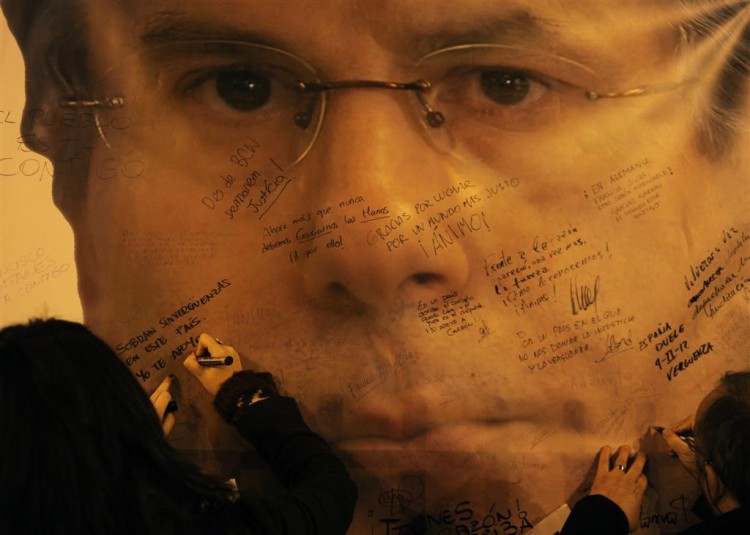 A well-known Spanish human rights judge, Baltasar Garzon, was found guilty on Thursday of using wiretaps to record conversations between lawyers and their defendants, according to media reports.
Garzon was banned from the country's legal system for 11 years, reported The Olive Press.
Garzon, 56, is best known for ordering the arrest of former Chilean leader Augusto Pinochet in London in 1998.
He also faces charges related to ordering an investigation into crimes and around 113,000 disappearances during the Francisco Franco dictatorship and the Spanish Civil War. Such crimes, the prosecution said, cannot be investigated due to an amnesty, reported the Olive Press.
Javier Baena, Garzon's the lawyer, said, "We shall carry on fighting, carry on appealing. We have a long road ahead, but I believe both he and I are more than strong enough," according to the Guardian newspaper.
He also faces another charge for allegedly dropping an investigation regarding the head of the largest bank in Spain, Santander, after receiving payments for a course that was sponsored by the bank.