Spanish rescuers have found the body of a 2-year-old boy who had fallen into a deep narrow well in southern Spain on Jan. 13, a Spanish official said.
Julen Rosello: Hair discovered in search for two-year-old boy trapped down 360ft well in Malaga https://t.co/7QwrjNPG9N pic.twitter.com/g1Tx7vjNSp

— RAY (@raybae689) January 17, 2019
Miners had been drilling tirelessly day and night into the borehole which was blocked with soil—300 feet deep and just 10 inches wide—to reach the boy, Julen.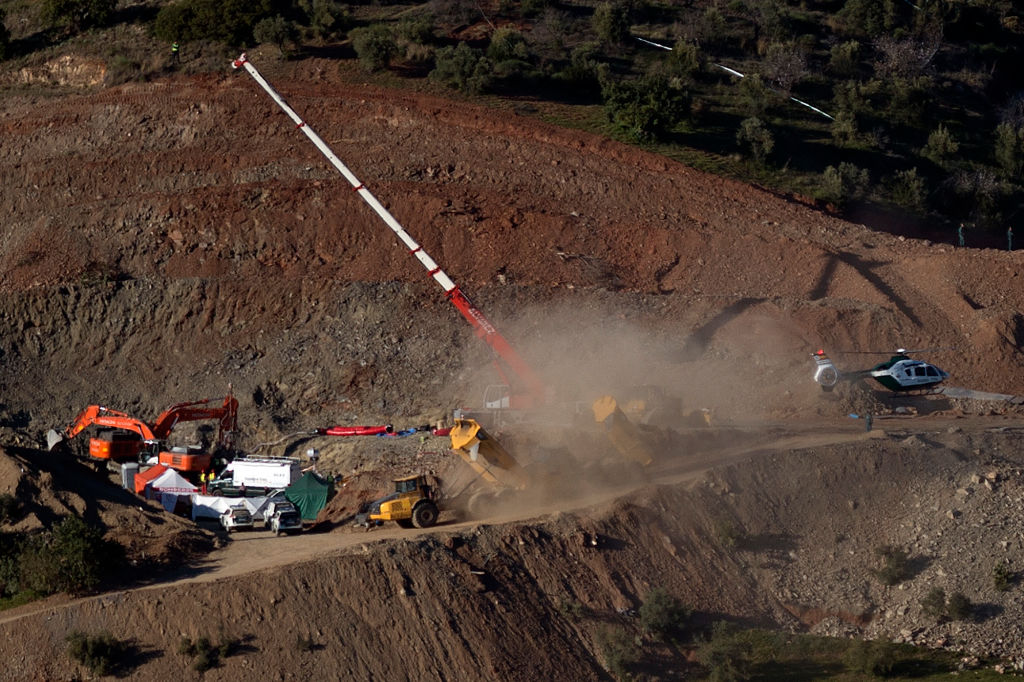 "At 1:25 a.m. the rescue teams reached the area of the well where they were looking for Julen and they found the lifeless body of the little one," said a government spokesperson in Malaga.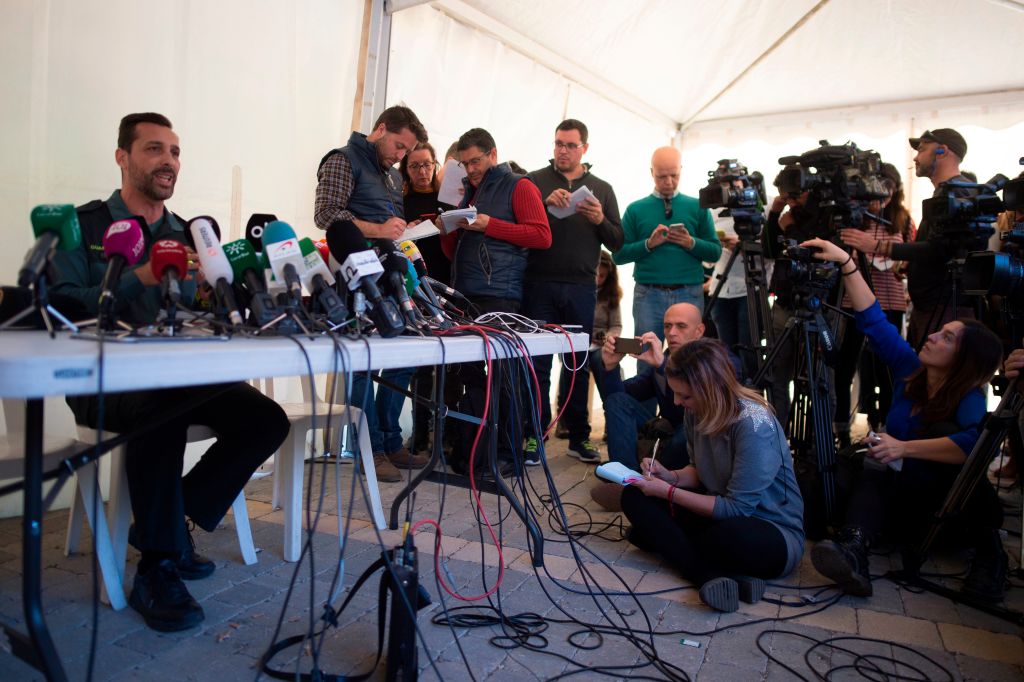 The tragic news came after 100 firefighters and emergency personnel worked tirelessly around the clock with the use of a robotic camera and other equipment to get to Julen in the borehole. The well was too narrow for any adult to enter, according to the Associated Press.
Spain's Prime Minister Pedro Sanchez expressed his sorrow at the news.
"All of Spain feels the infinite sadness of Julen's family," he wrote on Twitter. "We have followed closely every step to reach him. We will always appreciate the tireless effort of those who searched for him during all these days."
After the announcement, emergency services along with Spanish police met Julen's family at a neighbor's house near the rescue scene where they had been staying during the search.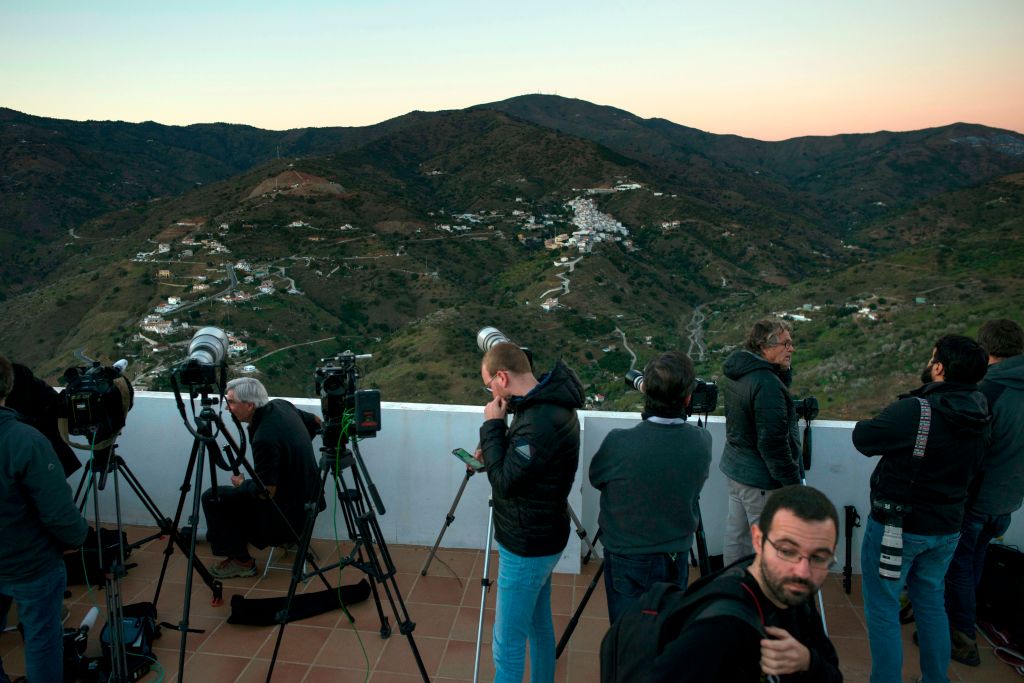 On the afternoon of Jan. 13, Julen and his family were walking through a private estate in Totalan in southern Spain when Julen wandered away from his parents and slipped into the borehole, according to the Associated Press.
There had been no sign of life since the boy had fallen. Rescuers found the well was blocked with soil, raising fears the well had collapsed on top of the child, according to The Washington Post.
Inside 240ft tunnel where boy, 2, has been trapped for 4 days after falling down well

Julen Rosello's dad said his family is 'dead inside' but they are holding onto hope the child will be rescued from the well in Malaga, Spain pic.twitter.com/wjSB6K2MtE

— Lilian Chan (@bestgug) January 17, 2019
The case has captivated Spain and the whole country was holding its breath for the outcome, not least because Julen's parents lived another family tragedy less than two years ago. In May 2017, the couple lost their older son, Oliver, who reportedly died of a congenital heart defect.
The parents expressed their hope that Oliver is now watching over his little brother from heaven.
"Oliver, don't forget your brother, Julen," his mother wrote on social media, according to the Express. "You know we've been waiting for him for many hours. I know you protect him a lot, my little King."
#Spain
Massive rescue operation for a 2-year old that fell into a narrow, 100-meters-deep borehole reaches key moment. Miners excavate by hand last leg of the tunnel.
The child fell 8 days ago.

From @elpais_espana in English: https://t.co/Igy2Oj8KBH pic.twitter.com/4owxE14lGl

— Iliana Mier-Lavin (@imlavin) January 21, 2019
On Jan. 23, Jose, the boy's father, told reporters that he and his wife were devastated.
"My wife is broken," he told reporters, according to NBC. "We are dead inside. But we hope we have an angel to get my son out of there."
Residents gathered nearby for a vigil to support the family, many holding homemade placards reading, "All of Spain is with you."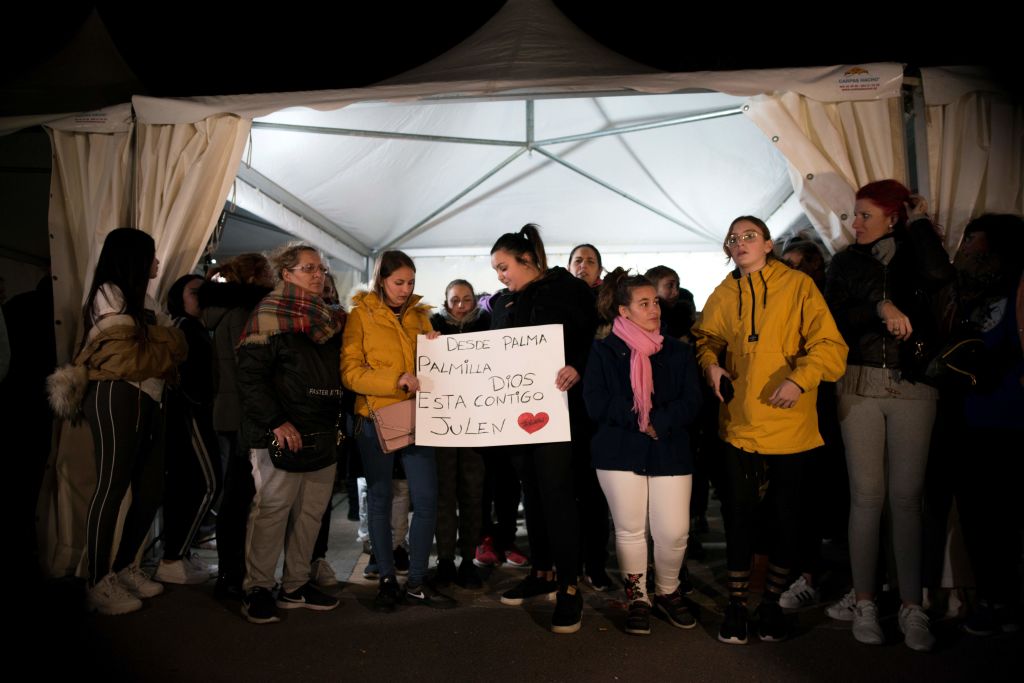 Reuters contributed to this report.