Spain will keep a record of people who refuse to get a vaccine for COVID-19, the disease caused by the CCP (Chinese Communist Party) virus, the country's health minister announced Monday.
Spain's health minister Salvador Illa said in an interview with broadcaster La Sexta that the register of individuals who refuse the vaccine will be shared with other "European partners," but won't be made public or shared with employers. Receiving the COVID-19 vaccine is voluntary in Spain.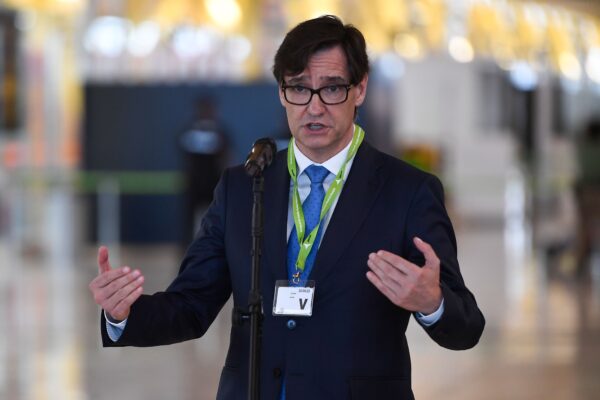 "What will be done is a registry, which will be shared with our European partners … of those people who have been offered it and have simply rejected it," he said. "It is not a document which will be made public."
Illa noted that the data will be "treated with the utmost respect for data protection."
The country rolled out its vaccinations on Sunday, with a 96-year-old woman from Guadalajara, named Araceli Hidalgo, becoming the first person in the country to receive the shot.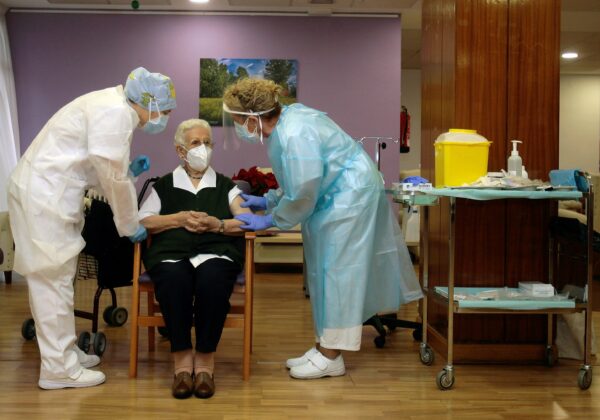 According to a poll published last month by the state-funded CIS research institute, the proportion of people in Spain hesitant to take a COVID-19 vaccine has plummeted to 28 percent this month, from 47 percent in November.
The CCP virus death toll in the country surpassed 50,000 on Monday, according to figures from the health ministry. Fernando Simon, the head of Spain's medical emergency response center told a press briefing Monday that the number of CCP virus deaths in the county has been slowing since last month.
Up to 20 million of the country's population of 47 million are expected to receive COVID-19 vaccinations by June.
"The way to defeat the virus is to vaccinate all of us or the more the better," Illa said.