Oxygen masks were suddenly released as cabin pressure dropped on a Southwest Airlines flight from Denver to Dallas.
The plane made an emergency landing at Dallas Love Field airport on May 12.
Plane passengers Josh Trimberger and Glen Eichelberger told CBS News they were told by flight crew that the oxygen masks had dropped due to a change in cabin pressure.
But Eichelberger said that there was poor communication from the flight crew.
Both Trimberger and Eichelberger said that they had feared for their lives.
According to CBS News, Southwest Airlines described the landing in a statement as "uneventful."
"The Crew of Flight 861 traveling from Denver to Dallas Saturday night radioed ahead for paramedics to meet the aircraft after a pressurization issue in flight," a Southwest representative told Business Insider.
The airline said four of the 120 passengers on the plane requested medical assistance to assess ear pain.
Eichelberger said, "When you're in the air, 20,000 feet above the ground, and don't know what's going on, it's not uneventful; it's very eventful."
"Luckily, we were in the DFW area where we have Alliance, Love Field, and DFW [airports]," added Trimberger to CBS.
"I had no idea what was going on or what the outcome was going to be," said Eichelberger. "I reached over and grabbed Josh by the arm because I didn't know if we were going to make it or not. There was no communication whatsoever from the flight attendants or from the cockpit as far whether we were in mortal danger."
Both said that they hope passenger safety will be taken more seriously next time.
"They do thousands of flights a day and it's a rare instance that this happened and I think it could have happened to anybody," said Trimberger.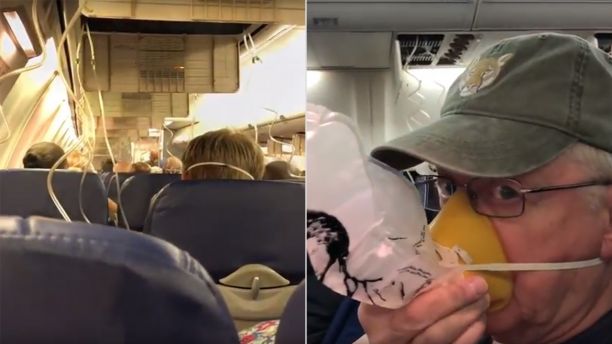 Recommended video:
"I Was a Communist Slave"
Video  Credit: Josh Trimberger via Storyful