A number of Southwest Airlines passengers on four flights may have been exposed to measles, according to officials.
The travelers shared flights on Aug. 21 and Aug. 22 with someone from North Texas who was diagnosed with the measles, a highly contagious virus. Those flights went to Houston, Dallas, and Harlingen, Texas, Fox News reported.
The Houston Health Department said it is trying to locate passengers who may have been exposed.
USA Today, citing officials, reported that the person who had measles took four flights in two days. On Aug. 21, they were aboard Flight 5 from Dallas Love Field to Houston Hobby, and Flight 9 from Houston Hobby to Harlingen. And on Aug. 22, the flights were Flight 665 from Harlingen to Houston, and Flight 44 from Houston Hobby to Dallas Love Field.
"Our safety and security groups worked with the CDC (Centers for Disease Control and Prevention) to support the agency's work in reaching our customers who traveled onboard four intra-Texas flights last week with a passenger later diagnosed with measles," the Fort Worth Star-Telegram reported, citing a statement from Southwest Airlines. "We've shared awareness of the situation and protocols with our employees who also were onboard these aircraft."
The infected traveler won't be identified.
NBC 5 in Dallas reported that passengers on the flights received a letter from the Dallas County Health and Human Services Department, telling them to watch for potential measles symptoms until Sept. 11.
According to the CDC, "Measles starts with fever, runny nose, cough, red eyes, and sore throat. It's followed by a rash that spreads over the body. Measles virus is highly contagious virus and spreads through the air through coughing and sneezing."
Measles symptoms usually include a high fever, a cough, a runny nose, and red and watery eyes, the CDC said. "Two or three days after symptoms begin, tiny white spots (Koplik spots) may appear inside the mouth," it added.
"Three to five days after symptoms begin, a rash breaks out. It usually begins as flat red spots that appear on the face at the hairline and spread downward to the neck, trunk, arms, legs, and feet. Small raised bumps may also appear on top of the flat red spots. The spots may become joined together as they spread from the head to the rest of the body. When the rash appears, a person's fever may spike to more than 104 degrees Fahrenheit," according to the health agency.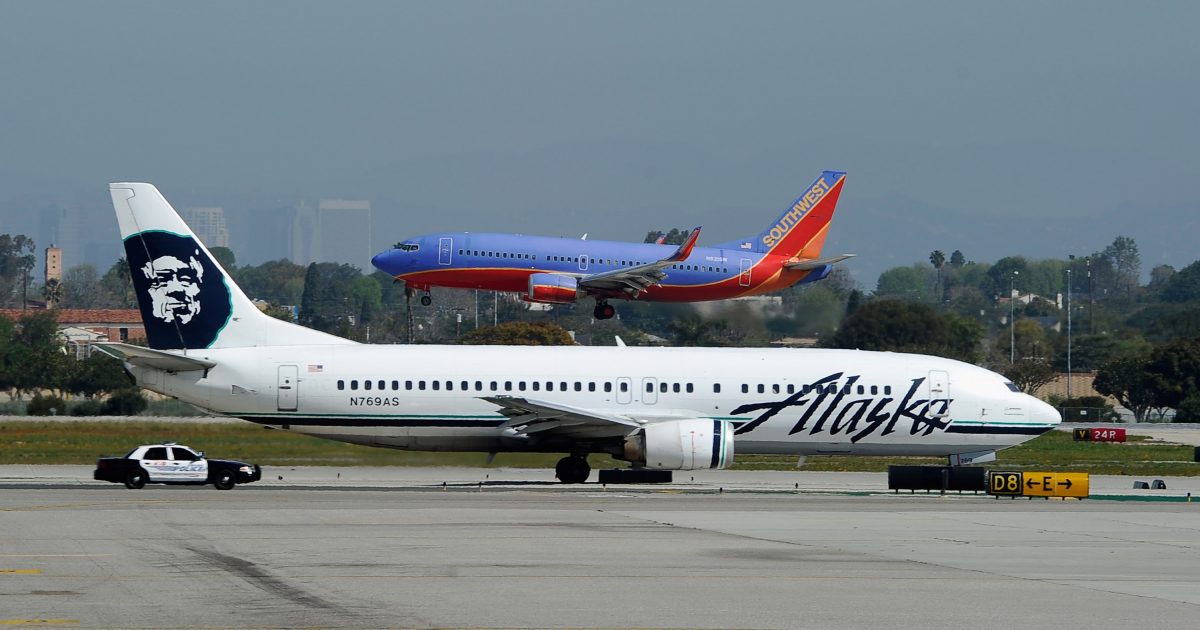 Reports of Sick Passengers Elsewhere
On Sept. 5, there was a scare over a number of passengers who fell sick on an Emirates Airlines plane that landed at the John F. Kennedy International Airport.
The CDC immediately quarantined the plane of 520 passengers so it could evaluate about 100 of them, according to The Associated Press.  When officials did the evaluations, some had complained about coughs, headaches, sore throats, as well as fevers.
A passenger on the plane uploaded video footage (seen at the top of the article) of how the incident was handled.
Erin Sykes posted a video on Twitter of an official telling passengers to keep out of the plane's aisles while telling them "no baggage in the aisles."
"People were coughing the whole time. Now, some people have fevers over 100," Sykes told CNN. "They should never had been allowed to board."