South Korean President Yoon Suk-yeol on Friday issued a pardon for Samsung chief Lee Jae-yong, who was released on parole in 2021 while serving a jail term for a bribery case, along with Lotte Group Chairman Shin Dong-bin and other key business figures.
Nearly 1,700 people were included in the list of pardons.
Yoon said the amnesty was aimed at restoring the economy and stabilizing the lives of citizens, Yonhap News Agency reported. This will mark the first amnesty granted by Yoon since taking office in May.
"With urgent needs to overcome the national economic crisis, we carefully selected economic leaders who lead the national growth engine through active technology investment and job creation to be pardoned," the ministry said.
Lee was released on parole in 2021 after serving 18 months in jail. He was convicted of bribing former President Park Geun-hye and her close confidante to win government support for a 2015 merger between two Samsung affiliates.
His prison sentence ended on July 29, 2022, but Lee still required a presidential pardon to regain full control of the corporation because South Korean law bans people convicted of major financial crimes from returning to work for five years following the end of their sentences.
In a statement, Lee welcomed Yoon's pardon and pledged to "start anew" for the national economy.
"I want to express my apologies for causing concerns for many people because of my shortcomings. I will work even harder to fulfill my responsibilities and duties as a businessperson," he said.
Critics say Lee has always been in control of Samsung, even when he was behind bars, and that he had already fully resumed his management duties when he was paroled. Lee was present during President Joe Biden's visit to Samsung's Pyeongtaek chip production facilities in May.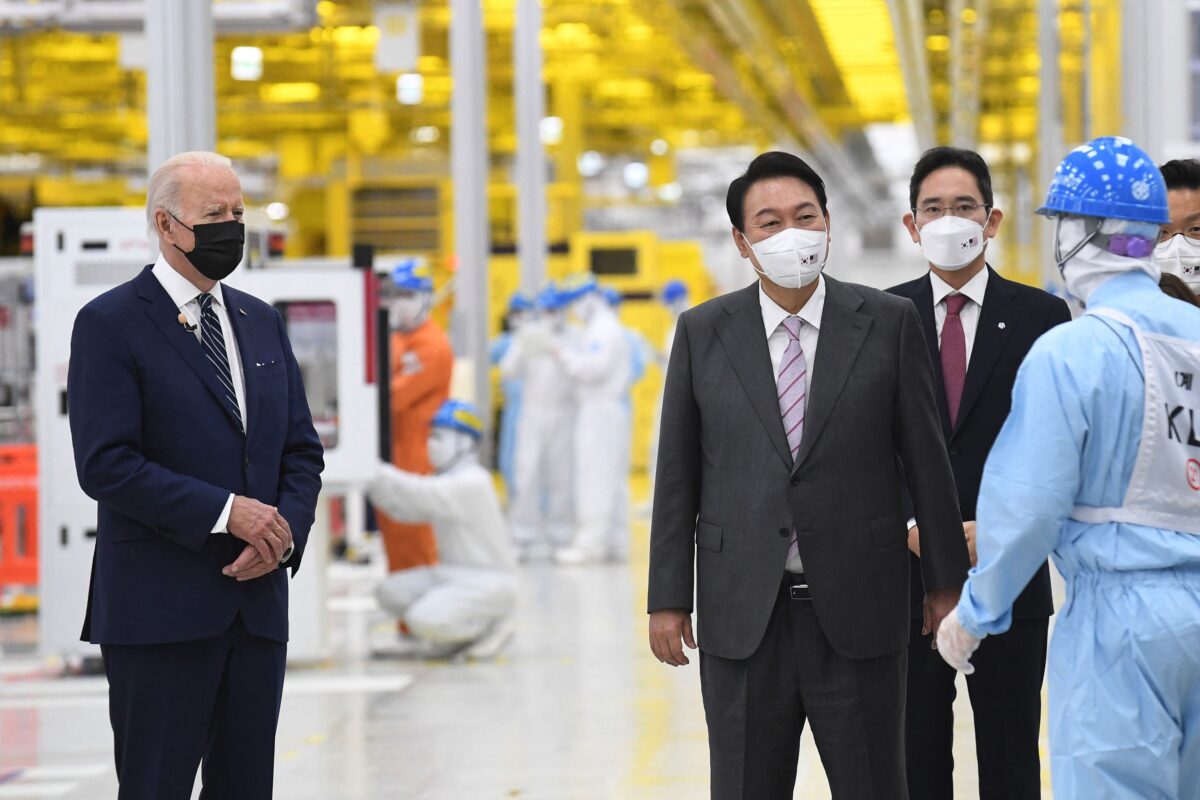 Lee still faces a separate trial on charges of stock price manipulation and auditing violations related to the 2015 merger.
A coalition of civic groups, including People's Solidarity for Participatory Democracy, issued a statement criticizing Yoon's move to pardon Lee and the other business tycoons, accusing Yoon of cozying up to "chaebol," which refers to the family-owned conglomerates that dominate the country's economy.
"President Yoon Suk Yeol's sell-out [to business tycoons] sends a signal to chaebol chiefs that they are free to commit all the crimes they want," the groups said.
Recent opinion polls have indicated South Koreans—years removed from the angry protests in late 2016 and 2017 that ousted Park from office—largely favored granting Lee a pardon, reflecting Samsung's influence in a country that relies so heavily on its technology exports.
Park was released from prison in 2021 under a special pardon granted by then-President Moon Jae-in after she'd served four years and nine months.
The Associated Press contributed to this report.