News Analysis
Earlier this month, South Korea's tech conglomerate SK Group announced plans to invest $52 billion in the United States. Experts say South Korea is shifting its supply chain out of China, though more decoupling is still necessary.
South Korean tech conglomerate SK Group announced its pledge to invest $52 billion in the United States by 2030, according to a United Press International (UPI) report on Nov. 4.
SK Group's move is just one of many large South Korean companies shifting supply chain investment to the United States this year.
In late September, SK Innovation, a subsidiary of SK Group, said that it would spend approximately $4.45 billion through its joint venture with Ford to expand battery production in the U.S., according to a Nikkei Asia report. The newly established joint venture, named BlueOvalSK, is one of the largest battery plant investments in the United States.
Earlier in May, following a U.S.-South Korea summit, South Korea's top four conglomerates—Samsung, LG, Hyundai Motor, and SK Group—promised nearly $40 billion in U.S. investments in the coming years, including future core industries such as semiconductors, batteries, and electric vehicles, according to UPI.
A professor at the Korea Advanced Institute of Science and Technology, Chang Suk Gwon, said that South Korea has an excellent opportunity to replace China as a global supplier amid the U.S.-led supply chain restructuring. He said South Korea would be able to set up multinational joint ventures within the new alliance circle.

Chang said the intensified U.S.-China competition and China's recent energy crisis has made electric car manufacturers worldwide consider shifting their battery supplies away from China.
"These [automakers] are looking for joint ventures with South Korean [battery] companies or to diversify their battery suppliers," Chang said.
China and South Korea dominate the current global electric vehicle battery market. According to market tracker SNE Research, South Korea's three major battery manufacturers—LG Energy Solution, SK Innovation, and Samsung SDI—had a cumulative market share of 33.8 percent from January to September this year. Just trailing behind the two Chinese rivals—CATL and BYD—who had a cumulative market share of 39.1 percent.
Chang described South Korea replacing China as a global supplier and establishing joint ventures with foreign companies as a win-win strategy for the companies involved.
"This way, South Korean companies and product manufacturers worldwide can form a closely integrated win-win structure," Chang emphasized. He highlighted the SK Innovation-Ford joint venture BlueOvalSK as "a great example."
However, South Korea is still reliant on China in some tech sectors. China currently accounts for 60 percent of South Korea's semiconductor exports, according to a May 6 report from South China Morning Post.
Chang suggested that South Korea must produce more tech products domestically and open direct channels to the United States while decoupling from China. "We should diversify our exports and cease reliance on China," Chang added.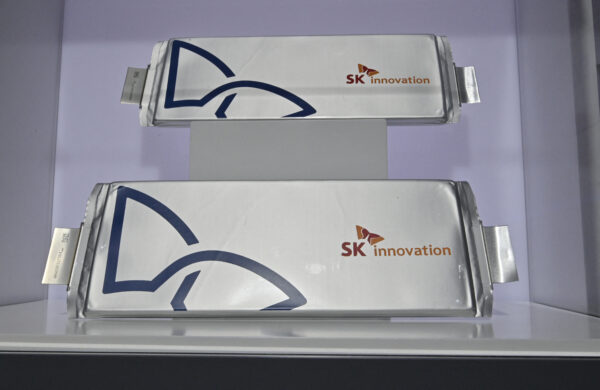 Faced with the intensified competition between the United States and China, the Moon Jae-in government has yet to clarify its position. In an interview with The Epoch Times, Kim Seung Wook, an emeritus professor at Chung-Ang University in South Korea, said the government should be decisive in its stance with the United States and China.
"It is impossible to maintain diplomatic neutrality between two countries with different systems and values," Kim said." It is important to follow the public opinion when making choices."
"The [South Korean] government should clarify its position."
Kim added that many South Korean private enterprises are moving factories out of China to Southeast Asia and other places. Other countries are rapidly replacing China's role as the world factory, and the global supply chain restructuring is underway.
Khasub Lee contributed to this report.