The leader of a religious sect in South Korea will be investigated after numerous members of the church contracted the COVID-19 coronavirus in recent days, according to officials.
The city government of the capital Seoul asked prosecutors to charge Lee Man-hee, the founder of the Shincheonji Church, and 11 others associated with the organization. They are accused of homicide, causing harm, and violating the Infectious Disease and Control Act, reported the BBC.
Seoul's mayor, Park Won-soon, alleged the church's actions constituted "murder by inaction" in a Facebook post translated by the Korea Herald on Sunday. The same report said Lee was reportedly tested and quarantined for COVID-19.
Officials have accused the church of making the COVID-19 outbreak worse by deliberately not providing a list of its 200,000 members, which would impact how the government can curb the spread of the virus.
Park called on Lee, whose church has been described as heretical by other religious organizations, to fully cooperate with South Korean authorities and take responsibility. As reported by the Herald, more than 73 percent of over 2,500 cases in Daegu were traced to the church there.
Kim Shin-chang, a spokesperson for the Shincheonji religious group, told CNN Sunday that its members have been cooperative with officials about the outbreak.
"It makes me wonder if they are trying to exaggerate the link or possibly move the responsibility to Shincheonji," he said. "I would like to ask the Ministry of Justice why they did not check all Chinese and Korean citizens (traveling) from Wuhan since July, and why they only released the number of 42 (Shincheonji) members."
"We shut down all offices to prevent further spread, and our administrative process has become delayed as all members are working from home so they can self-isolate themselves to the fullest extent," he added.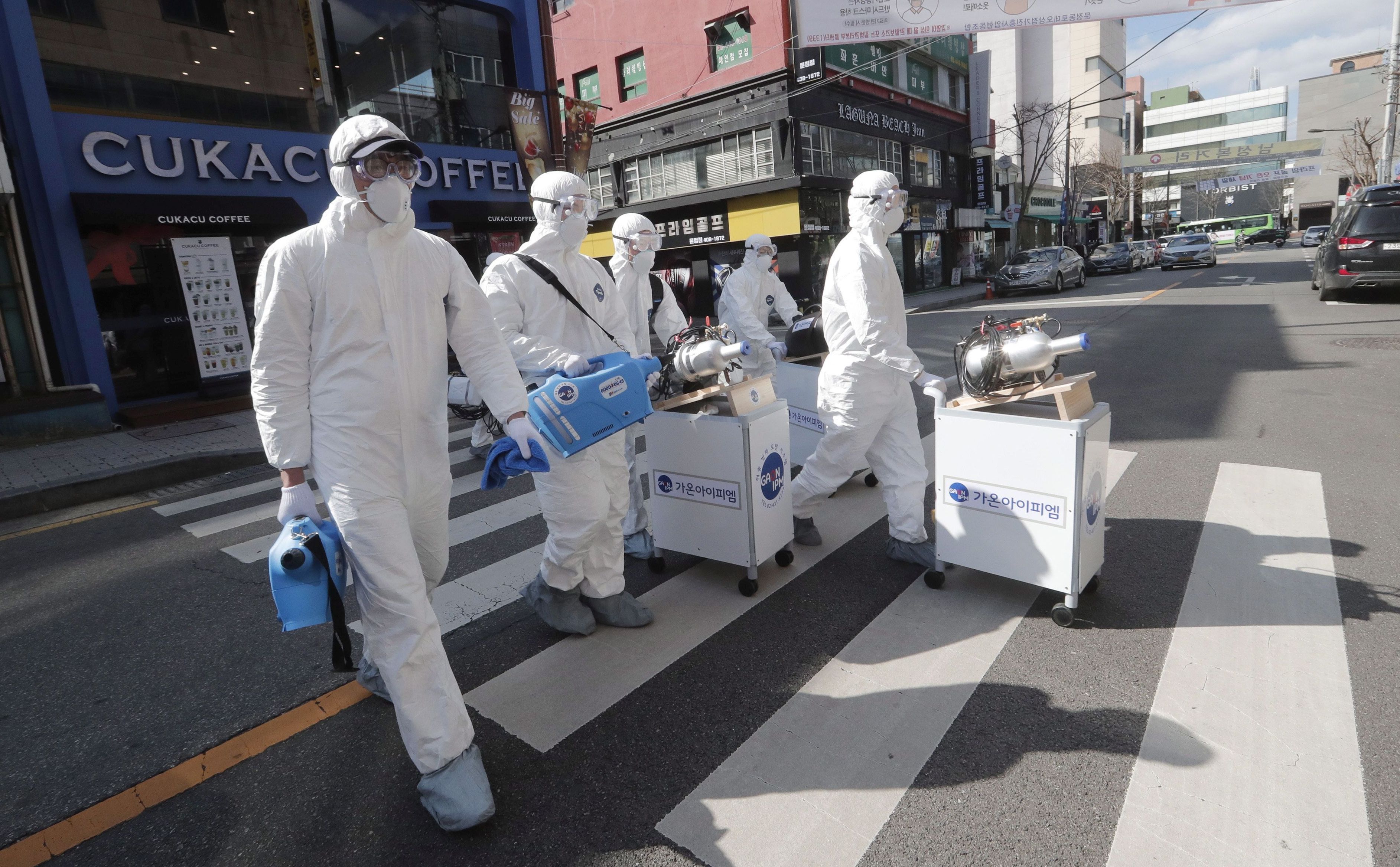 The virus was first discovered to have infected a 61-year-old woman called "Patient 31" who went to the church's services in Daegu, located in the country's south.
Churches, meanwhile, were closed in South Korea on Sunday, with many holding online services instead, as authorities fought to rein in public gatherings as 586 new coronavirus infections took the tally to 3,736 cases, Reuters reported.
In Seoul, the capital, about a dozen worshippers were turned away from the Yoido Full Gospel Church, which put a sermon for its 560,000 followers on YouTube, filmed with a small choir instead of all 200 members and 60-strong orchestra.
Authorities have warned of a "critical moment" in the battle against the virus, urging people to refrain from attending religious services and political events and stay home this weekend.
For the first time in its 236-year history, South Korea's Catholic church decided to halt masses at more than 1,700 locations nationwide. Buddhist temples also called off events, while major Christian churches held online services.
Reuters contributed to this report.