New Analysis
Faced with rising raw material costs and poor logistics, major South Korean firms have accelerated their expansion of production bases worldwide to reduce over-reliance on China.
Korean conglomerates such as Samsung, SK Group, Hyundai Motor, Posco, and Lotte have put forward their measures to address the pressures facing the global supply chain. The Russia-Ukraine war and Beijing's draconian "zero-COVID" policy have also accelerated the supply chain restructuring.
China remains South Korea's largest trading partner in both imports and exports. Any disruption in the Chinese supply chain could immediately impact the South Korean economy. According to the World Bank, more than 21 percent of South Korea's imports come from China.
For example, just last year, a shortage of urea supplied by China threatened to cripple economic activity in South Korea. Among other uses, urea is used to cut emissions in diesel vehicles and make fertilizer.
In mid-October last year, China reduced its urea exports due to a coal shortage, putting South Korea in a deep crisis as the country's nearly 4 million diesel vehicles cannot operate without urea, sending its logistics industry into chaos.
The incident highlighted the resource-poor country's heavy reliance on China for the essential items it needed to maintain business as usual. Since then, major South Korean industries have begun accelerating plans to build diversified production bases worldwide.
Hyundai Motor
In March, Hyundai Motor completed its first vehicle manufacturing plant in Indonesia with an annual production capacity of up to 250,000 units per year. The plant is also the automaker's first factory to produce battery electric vehicles (BEV) in Southeast Asia.
The Indonesian plant is the company's first in ASEAN member states as the automaker seeks to expand its presence in Southeast Asia to offset declining sales in China, according to The Korea Times.
The combined sales of Hyundai Motor Company and Kia Corp. in China peaked at 1.79 million cars in 2016, following South Korea's deployment of THAAD (Terminal High Altitude Area Defense). The move has since triggered a strong boycott of Korean products in China, resulting in declining sales, with the sales number dropping below 500,000 last year.
THAAD is a U.S.-designed and manufactured anti-missile system installed in South Korea between 2016 and 2017 to defend against North Korea's missile build-up. However, Beijing has insisted that the deployment of THAAD affects China's security and has since adopted a series of countermeasures against South Korea.

In addition, Hyundai Motor Group said earlier this month that it would invest $300 million in electric vehicle production in its plant in Alabama. The investment is part of Hyundai Motor Group's pledge last May to invest $7.4 billion in the United States by 2025, Yonhap News Agency reported. The group currently produces only internal combustion engine cars at Hyundai Motor's Alabama plant and Kia's Georgia plant, according to Business Korea. Kia is a subsidiary of Hyundai.
LG Corp
A consortium led by LG Energy Solution, one of the world's top electric vehicle battery makers, will invest $9 billion in a battery value chain in Indonesia to handle the entire production process, The Korea Economic Daily reported on April 18.
The consortium, consisting of LG Energy, LG Chem Ltd., LX International Corp., POSCO Holdings, and others, inked a nonbinding framework agreement on April 14 to set up a value chain with Indonesia's state-owned mining company PT Aneka Tambang Tbk (Antam) and Indonesia Battery Corp. (IBC).
According to the report, the consortium plans to handle the entire EV battery production process, including smelting and refining nickel, manufacturing precursors, cathode materials, and cells, as well as assembling finished products in the Southeast Asian country. The move seeks to reduce the risk of nickel price volatility while cutting reliance on raw materials from China.
For decades, the three major South Korean battery makers have primarily relied on nickel imported from China, South America, Australia, and others. And recently, due to Russia's invasion of Ukraine and Chile nationalizing its mining assets, the price of nickel and lithium has skyrocketed.
Indonesia leads the world in both reserves and mining of nickel, the most important metal by mass in the lithium-ion battery cathodes. As South Korean battery makers focus on high-nickel batteries that contain more than 80 percent nickel content, Indonesia has become an attractive new partner.
In addition, LG Energy Solution and multinational automaker Stellantis NV said on March 23 that the joint venture company plans to invest $4.1 billion to set up an all-new large battery manufacturing plant in Canada, following their $3.4 billion joint venture in October last year for another battery plant in the United States. Both investments aim to target the fast-growing North American EV market.

Another LG Group subsidiary, LG Household and Health Care (LG H&H), whose business heavily relied on the Chinese market, also shifted its focus to the North American cosmetics market to diversify its business portfolio.
On April 20, the company announced its acquisition of The Creme Shop, a U.S. cosmetics brand targeting late teens to their 30s. LG H&H acquired the brand's majority stake with $120 million, marking its largest investment in nearly two years, The Korea Times reported.
Samsung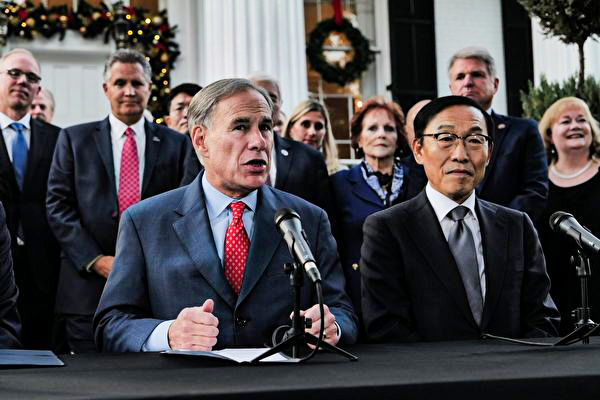 Last November, Samsung Electronics announced a new $17 billion investment in building a new semiconductor manufacturing facility in Tyler, Texas, with construction starting in the first half of this year.
The new facility is scheduled to start mass production in the second half of 2024, producing products based on advanced process technologies for application in areas such as mobile, 5G, high-performance computing (HPC), and artificial intelligence (AI).
SK Group
Last October, South Korean tech conglomerate SK Group announced its pledge to invest $52 billion in the United States by 2030, following the moves of many South Korean tech giants shifting supply chain investment to the United States.
In late September, SK Innovation, a subsidiary of SK Group, which operates two battery plants in Georgia, said that it would spend approximately $4.45 billion through its joint venture with Ford to expand battery production in the United States. The newly established joint venture, named BlueOvalSK, is one of the largest battery plant investments in the United States.

In December 2021, SK Hynix, a subsidiary of SK Group, completed the first phase of its acquisition of Intel Corp's NAND flash memory chip business, Reuters reported. The $9 billion deal was the biggest ever acquisition for SK Hynix as it seeks to boost its flash memory chip business and expand in the U.S. market.
POSCO
South Korean steel giant Posco in March invested $4 billion in a new lithium mining project in Argentina, Reuters reported.
The company expects to initially produce 25,000 tonnes of lithium hydroxide, an especially high-demand lithium product for battery makers, and reach 100,000 tonnes of production per year once the venture is completed.
According to data from the Korea International Trade Association, 83.5 percent of the lithium hydroxide imported by South Korean companies in 2021 came from China, resulting in little control over price volatility. As a major player in lithium production, Chinese companies obtain lithium concentrate from South America and Australia for processing and production, thus having the power to control pricing.
Lotte Chemical
Lotte Chemical, a core unit of Lotte Group, said in January that it would invest $3.9 billion to build a large-scale petrochemical plant in Indonesia, with a production target of 2025, according to Reuters.
The plant is expected to produce 1 million tons of ethylene, 520,000 tons of propylene (PL), 250,000 tons of polypropylene (PP), as well as downstream products, with annual sales reaching $2.06 billion.
Lotte Group, one of the five South Korean industrial conglomerates, entered the Chinese market in 1994. Its main subsidiaries, such as Lotte Mart, Lotte Department Store, Lotte Chilsung Beverage, and Lotte Chemical, all have major operations in China.
However, because Lotte used one of its golf courses in South Korea as a deployment site for the THAAD missile defense system, Beijing retaliated by boycotting and restricting its operations in China. The hard-hit Chinese subsidiaries of Lotte Group subsequently evacuated. In March, Lotte Group announced that its headquarters in Shanghai would be liquidated in the first half of the year, according to Aju Business Daily, a South Korean newspaper.
The Korea International Trade Research Institute, on April 13, said a report that the South Korean government must be prepared to "decouple from China" amid a global supply chain restructuring. The report said that "the core base of the supply network is moving from China to Taiwan, Malaysia, Indonesia, and other countries," adding that South Korea should strengthen its response to the changes by establishing a supply chain control tower.