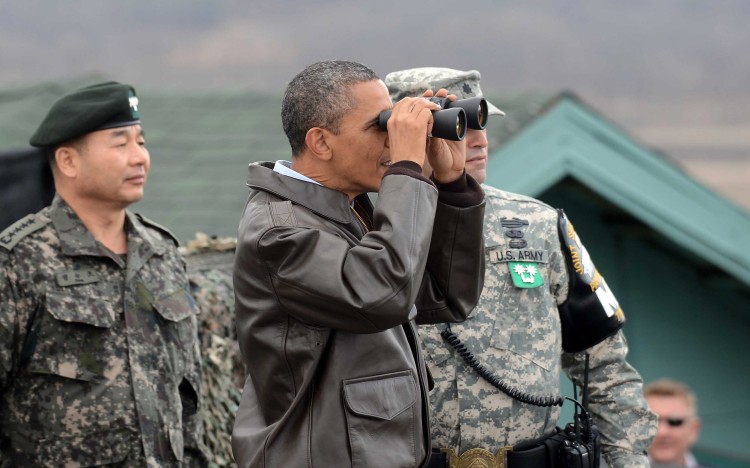 South Korea on Monday warned that it would shoot down any rocket launched from North Korea that goes into its territory, amid sabre rattling between the two countries, according to media reports.
The South is joining Japan in setting up missile defense systems to possibly shoot the rocket down if it crosses over the countries' territory.
Yoon Won-shik, a spokesperson with the South Korean defense ministry, told the BBC his agency is "studying measures such as tracking and shooting down (parts) of a North Korean missile in case they stray out of their normal trajectory."
North Korea said the rocket launch would put a satellite into orbit and would avoid crossing over other countries, and that the mid-April launch is meant to celebrate the birthday of its founder, Kim Il Sung. 
The country also vowed to wage a "sacred war" against the South because it did not pay respects to new leader Kim Jong Un or his father, Kim Jong Il. Also, if the South affects the rocket launch, North Korea said it will take the "strongest countermeasures which no one can imagine," according to the Yonhap News Agency.
However, South Korean President Lee Myung Bak said it would "thoroughly retaliate against North Korea" if it attacks. 
North Korea launched an attack on a South Korean warship near sea border in March 2010, killing 46 sailors.