South Korea on Saturday reported 229 new cases of coronavirus, the largest jump in a day for the country, taking its total cases of COVID-19 tally to 433.
South Korea early Saturday first reported a rise of 142 from the previous day's total of 204, taking the country's total tally to 346. Later, the KCDC logged 87 more cases, thereby bringing the country's total COVID-19 cases to 433.
The jump marks a more than eight-fold increase in the number of confirmed cases from four days prior, Feb. 19, when South Korea's total stood at 51.
Of the 229 new cases, 200 are linked to a church in Daegu and a hospital in nearby Cheongdo county. The region has become the latest front in the global fight against COVID-19, where schools were closed and worshipers and others were told to avoid mass gatherings.
Daegu is the country's fourth-largest city with a population of 2.5 million. The country's central government has declared Daegu and the surrounding region as a "special management zone" and is concentrating its support to the region to ease a shortage in sickbeds, medical personnel, and equipment.
Of the new cases, 95 are related to the Daenam Hospital in Cheongdo, where South Korea saw its first death from the virus, according to Korea Centers for Disease Control and Prevention (KCDC).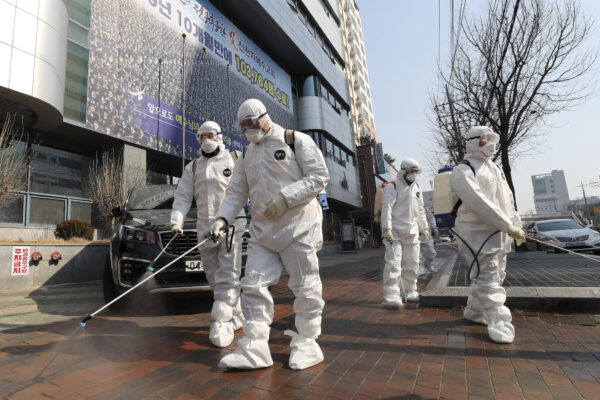 South Korea's Vice Health Minister Kim Gang-lip said early Saturday that the outbreak had entered a serious new phase, but still expressed hope that it can be contained in Daegu and the surrounding area.
"Although we are beginning to see some more cases nationwide, infections are still sporadic outside of the special management zone of Daegu and North Gyeongsang Province," Kim said during a briefing, The Associated Press reported. He emphasized maintaining strong border controls to prevent further infections in the country.
There were 20 new cases reported Wednesday, 53 on Thursday, and 100 on Friday.
Some 231 cases have been traced to a single house of worship, the Daegu branch of the Shincheonji Church, reported Yonhap News, citing KCDC. A 61-year-old woman, known as "Patient 31," had attended two services at this church before testing positive for the virus.
The KCDC described the outbreak there as a "super-spreading event." All 74 sites operated by the Shincheonji Church have been closed. The KCDC said that some 9,336 Shincheonji members have been put into self-quarantine at home, reported Yonhap.
Kim said health officials were screening the church followers in self-quarantine, and that about 540 have shown coughs and other symptoms. Meanwhile, some 17 coronavirus patients at Cheongdo hospital were in critical condition, he said.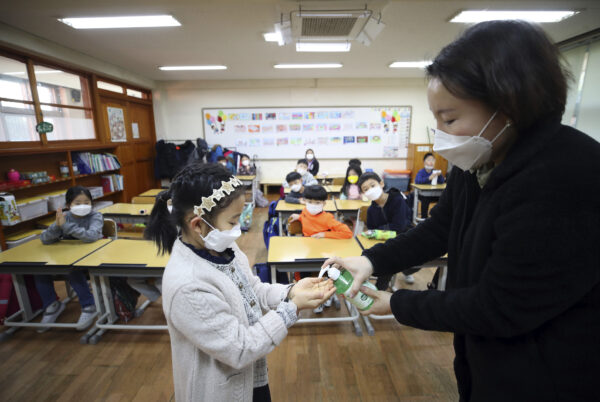 Eight hundred area schools in Daegu that were due to start March 2 have delayed their openings by a week.
South Korea on Friday reported its second coronavirus death as well as the first three cases in its 600,000-member military.
The military cases involve a sailor on Jeju Island and an army officer in North Chungcheong province, who had both recently visited Daegu, according to officials. The third case involved an air force officer based in Daegu but recently traveled to central South Korea to military headquarters there. This sparked a quarantine of some 80 soldiers.
The Associated Press contributed to this report.