South Korean authorities have launched an investigation against 42 foreigners who own multiple homes in South Korea and allegedly underreported or failed to report rental income to evade income taxes, reported Yonhap News Agency.
The scrutiny comes amid soaring housing prices in South Korea and its government efforts to curb this trend and discourage real estate speculation, according to The Korea Herald.
The probe announced on Monday involves a U.S. citizen in his 40s who bought within the last two years 42 homes in South Korea worth in total 6.7 billion won ($5.6 million) and allegedly underreported the rental income to evade taxes, according to The Korea Herald.
The South Korean national tax agency said it will pass the information to the U.S. tax authorities for further investigation, since these individuals had not provided any source of income or assets in South Korea that could have been used to purchase the properties, reported The Korea Times.
One Chinese national, who is also being investigated, purchased eight homes in South Korea while staying in the country on a student visa and allegedly failed to report the rental income generated by these properties to South Korean authorities, according to Yonhap.
The biggest foreign homebuyers in South Korea by nationality were Chinese, including Hongkongers who purchased more than half of the homes sold to foreigners since 2017, followed by Americans, Canadians, Taiwanese, Australians, and Japanese, according to The Korea Times.
More than 30 percent of over 23,000 homes bought by foreigners were not occupied by their owners, the tax agency said.
Housing prices on South Korea, especially in the Seoul area, are soaring due to "ultra-low interest rates and excess liquidity," according to Yonhap.
Some foreigners purchased homes in South Korea as a speculative investment, said South Korea's tax agency official Lim Kwang-hyun, according to The Korea Herald.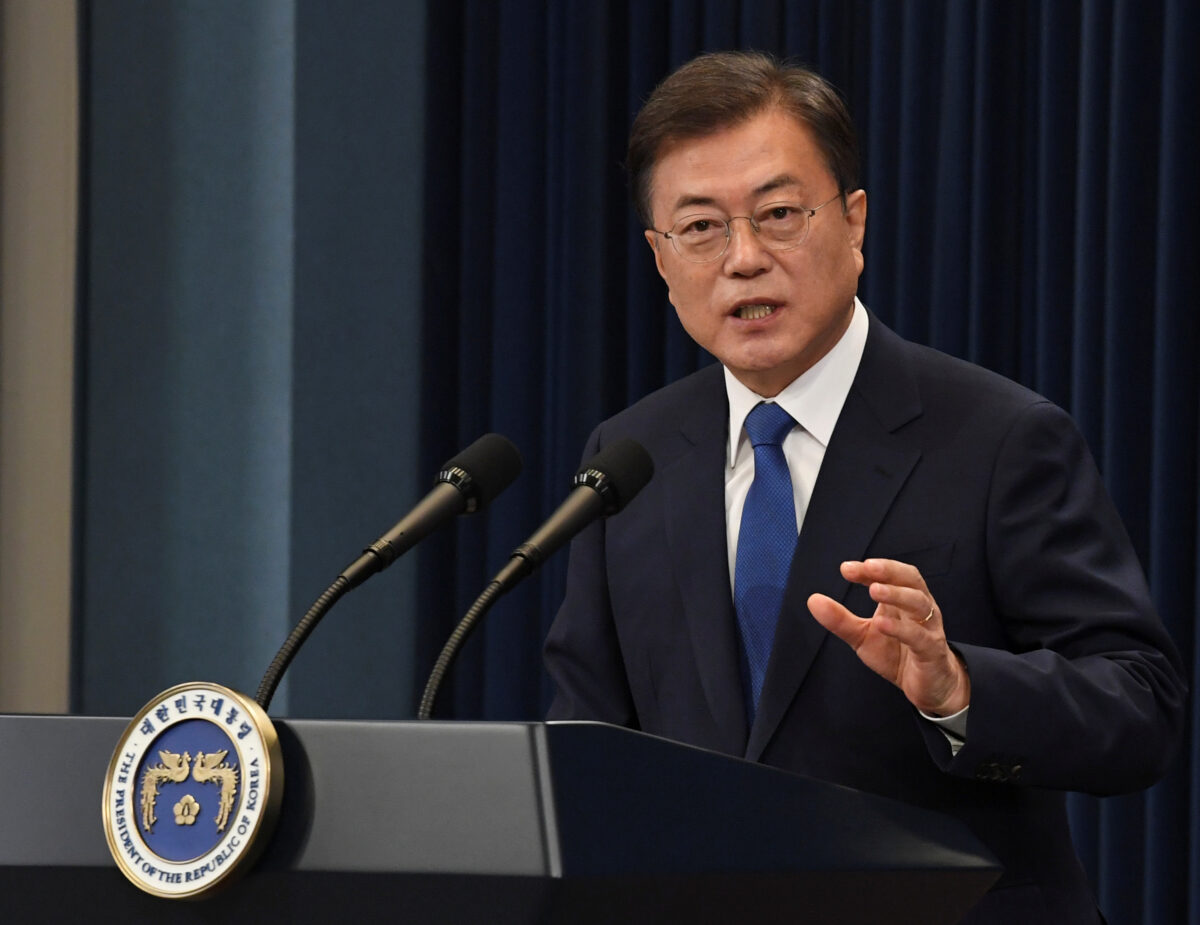 Kyle Ferrier, fellow and director at the Korea Economic Institute of America (KEI), said in a report published by The Diplomat that the property prices in Seoul started increasing in the early 2000s.
Seoul, along with its adjacent areas, is the country's economic and cultural hub, which accounts for half of the country's economic activity, and about half of the country's population lives there, Ferrier said.
Therefore, demand for housing rises faster than supply resulting in a constant increase in home prices, he explained.
South Korean President Moon Jae-in enacted more than 20 measures to curb soaring real estate prices since taking office in May 2017 but to no avail, Ferrer said.
He added that the recent government actions to mitigate the impact of the pandemic caused by the outbreak of the CCP (Chinese Communist Party) virus, commonly known as the novel coronavirus—such as lowering interest rates and the injection of cash into the economy—boosted investments in real estate but also contributed to the housing prices hike.