Republican South Dakota Gov. Kristi Noem sued the Biden administration on April 30 over their cancellation of Independence Day fireworks at Mount Rushmore this year.
Noem is demanding that the court restrain the banning of the fireworks permit and grant authorization "expeditiously," she said in a statement.
"Mount Rushmore is the very best place to celebrate America's birthday and all that makes our country special," Noem stated.
"After telling us they'd 'circle back,' the Biden Administration has not responded to our request to uphold the Memorandum of Agreement between the State of South Dakota and the National Parks Service to host a safe and responsible national celebration and fireworks show."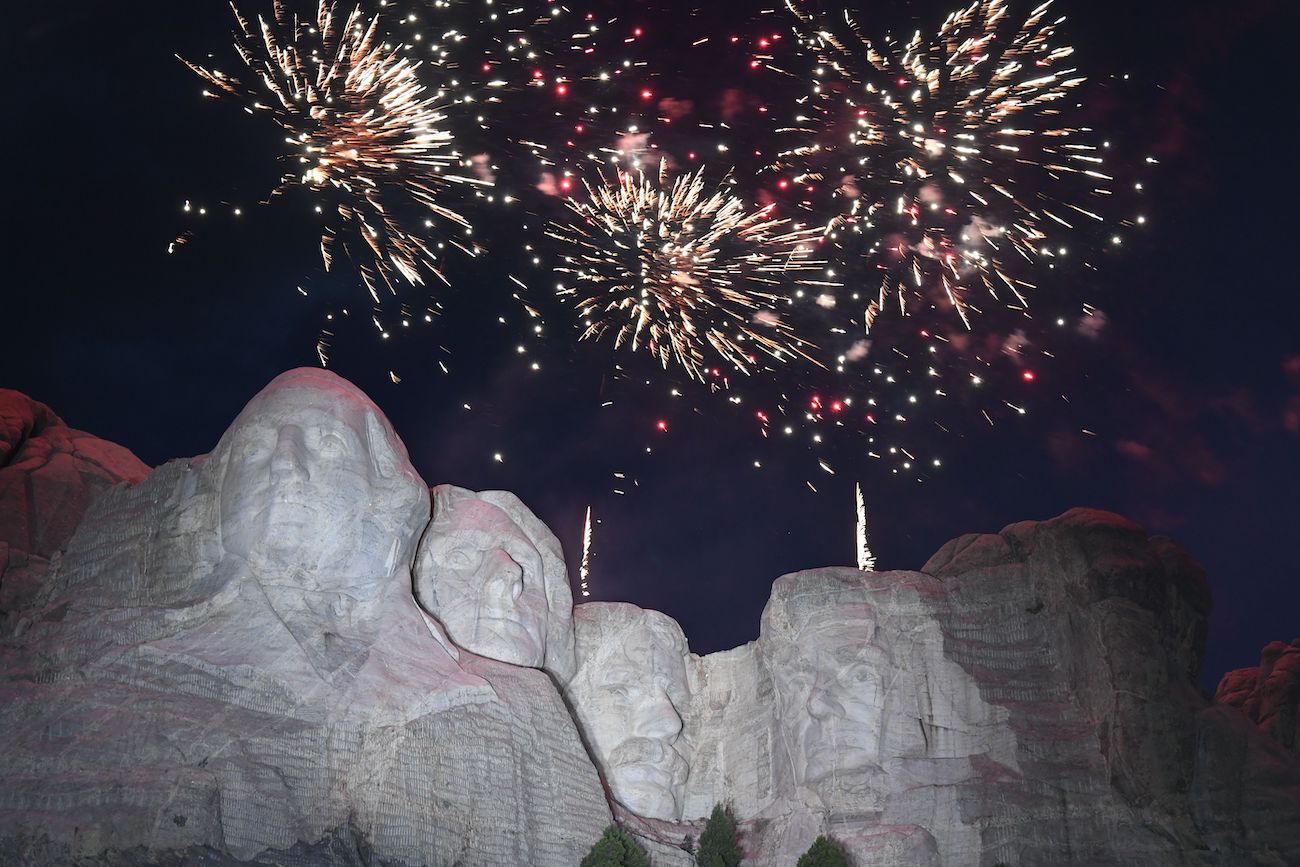 She filed the lawsuit in the U.S. District Court for the District of South Dakota, asserting that the Biden administration "departed from precedent and reneged on this agreement without any meaningful explanation."
"We are asking the court to enjoin the [Department of Interior's] denial of the fireworks permit and order it to issue a permit for the event expeditiously," she said.
The governor requested the Biden administration to maintain a 2019 agreement between the state and the National Parks Service that gave permission for the return of fireworks in 2020, after more than 10 years of prohibition of fireworks celebration at the site.
The National Park Service rejected the attempt to display fireworks during Independence Day this year over CCP (Chinese Communist Party) virus concerns and opposition from local tribes.
"Potential risks to the park itself and to the health and safety of employees and visitors associated with the fireworks demonstration continue to be a concern and are still being evaluated as a result of the 2020 event," the National Park Service stated.
The Epoch Times reached out to the White House for comment.
Former President Trump made a jubilant appearance with fireworks at Mount Rushmore in 2020, the first time that fireworks were displayed there since 2009.
Trump denied stories that the White House talked to the South Dakota governor about carving his image on the historic monument, but said that it would be a "good idea."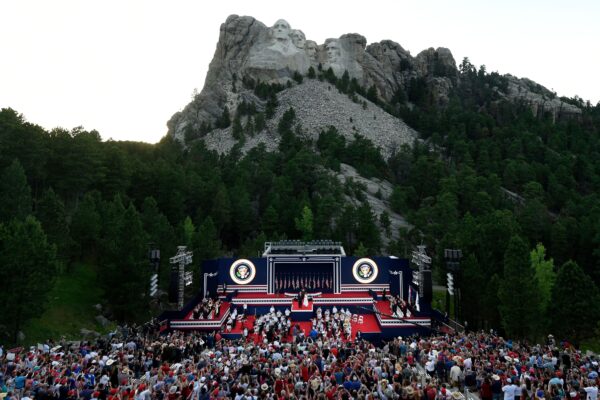 "This is Fake News by the failing @nytimes & bad ratings @CNN," Trump wrote on Twitter last year.
"Never suggested it although, based on all of the many things accomplished during the first 3 1/2 years, perhaps more than any other Presidency, sounds like a good idea to me!"