Two men were arrested in connection with the deaths of two women who were found buried on a property in South Carolina, said officials.
The Spartanburg County Sheriff's Office stated that Jonathan Galligan, 39, and Christian Hulburt, 41, were arrested on murder charges on April 6.
It came after the bodies of Christin Renee Bunner, 27, and Melissa Fairlee Rhymer, 40, were found on a Spartanburg property, WYFF reported. They were discovered in shallow, 18-inch graves, officials said.
Bunner was reported missing on Dec. 16, 2018, according to the news outlet, citing a missing persons organization's Facebook post. She went missing in Arcadia, South Carolina.
Investigators arrested Galligan at a convenience store after numerous tips, WSPA reported, which added that Hurlburt was arrested shortly afterward.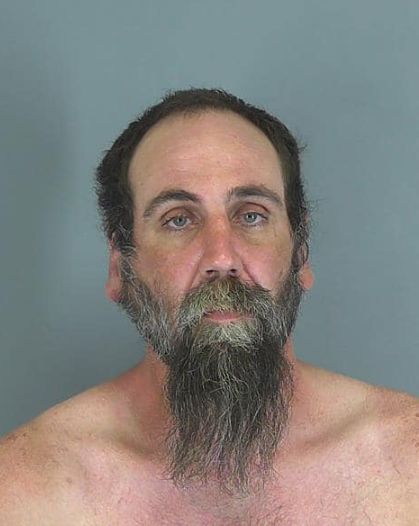 On the night of April 3, deputies said they responded to a disturbance at the Little Man's Towing company. They said that Hurlburt came out of a trailer with a gun before shooting himself in front of deputies.
The next day, while in the hospital, Hurlburt said Galligan killed Bunner in December, according to WSPA. Galligan and Bunner had been in a relationship at the time.
He told officials that he helped Galligan bury Bunner's body at the property. Galligan had lived there at one time, the report said.
South Carolina men arrested after bodies of 2 women discovered buried at home, officials say https://t.co/56RQ27K4TJ pic.twitter.com/eZKBJwquoj

— Woody (@Harley_Woody) April 7, 2019
Hurlburt was questioned again on April 4, and he revealed there was a second body buried on the land. He said he killed the woman in January, and Galligan helped him bury the body.
Officials later identified the victim as Rhymer.
Deputies deployed forensic teams and sniffer dogs before making the discovery, reported WSPA.
"The dogs indicated in 2 areas," Spartanburg County Coroner Rusty Clevenger told the outlet. "We went to those 2 areas and were able to find human remains. They are of 2 people."
UPDATE: The coroner has now identified the second victim as 40-year-old Melissa Fairlee Rhymer of Mountville, South Carolina. https://t.co/TbzwC9rguJ via WSPA7

— Amy Wood 7 News (@TVAmy) April 6, 2019
Galligan and Hurlburt both appeared before a judge for bond arraignment on the night of April 6, and they were denied bond, WYFF reported.
"I cannot imagine somebody coming in telling me that they found my child," Sheriff Chuck Wright told Fox Carolina. "Especially in the condition that they were in."
A neighbor told the Fox affiliate station that three men and a woman lived inside the house where the two women were found, adding that they disappeared several weeks ago.
According to Fox News, Galligan is charged with murder for Bunner's death, and he was charged with an accessory to murder for Rhymer's murder.
Hurlburt is charged with Rhymer's murder and accessory to Bunner's murder, according to Fox.
In addition, Hurlburt was charged with unlawful possession of a pistol by a convicted felon for the apparent suicide attempt.
Violent Crime Declined
In September 2018, the FBI said Americans committed fewer violent and property crimes across the United States in 2017, according to statistics. The violent crime rate—including offenses such as murder, robbery, and aggravated assault—dropped by almost 1 percent although it is still about 4 percent above the 2014 rate. The murder rate dropped by 0.7 percent.
"There were more than 1.2 million violent crimes reported to [the FBI] nationwide in 2017. There was a 0.7 percent decrease in murders and a 4 percent decrease in robberies from 2016 to 2017. Aggravated assaults increased 1 percent in 2017. The FBI began collecting data solely on an updated rape definition last year, and 135,755 rapes were reported to law enforcement in 2017," the agency said.
Of the estimated 17,284 murders in 2017, more than half occurred in larger cities—with populations of more than 100,000.
There are fewer than 300 such cities in the United States, and while they account for less than 30 percent of the country's population, many of them contribute far beyond their share to national crime rates and have done so for years, even decades.
While the national murder rate inched down to 5.3 per 100,000 residents, it spiked by 15 percent in Philadelphia, to a rate of more than 20 per 100,000 residents. Columbus, Ohio, saw a massive 54 percent murder rate increase, reaching nearly 16.3 per 100,000 residents.