A South Carolina man used his food stamps to buy food and prepare a free community lunch on Christmas Day.
Merrit Eggleston set up a tent outside of his home in Rock Hill on Tuesday and offered free hot meals.
He used the $70 in food stamps he gets each month to buy the food.
"I do everything I can to help anybody I see who needs help," Eggleston told WSOC-TV. "They say no one else out there is doing this, why do you do it. I say because I want to."
He said others in the community contributed to the meal, such as two ministers who contributed $20 each.
According to the Center on Budget and Policy Priorities, 42 million Americans received food stamps in 2017, including 420,000 South Carolina residents.
Oklahoma Dealership Gifts Free Car to Mother
A mother in Oklahoma was shocked to receive a brand new car on Christmas Eve.
Sheraiah Crick's story was one of hundreds submitted by friends to the Big Red Kia dealership in Norman. The owner wanted to give a car away but wanted to make sure the recipient would really need it.
"That's what we were actually looking for, looking for someone who actually deserved the car," sale manager Andrew Faller told KFOR.
Crick has been without a car for the past year, walking to where she needs to go, including 30 minutes to work each day at Family Dollar.
Crick is a widow who has five children. "It's been tough," Crick said. "I've missed kids doctor's appointments because I haven't been able to get them to the doctor because I didn't have the vehicle."
She said the gift left her stunned.
"I stopped breathing. I stopped breathing for a second," Crick said. "I thought I was dreaming."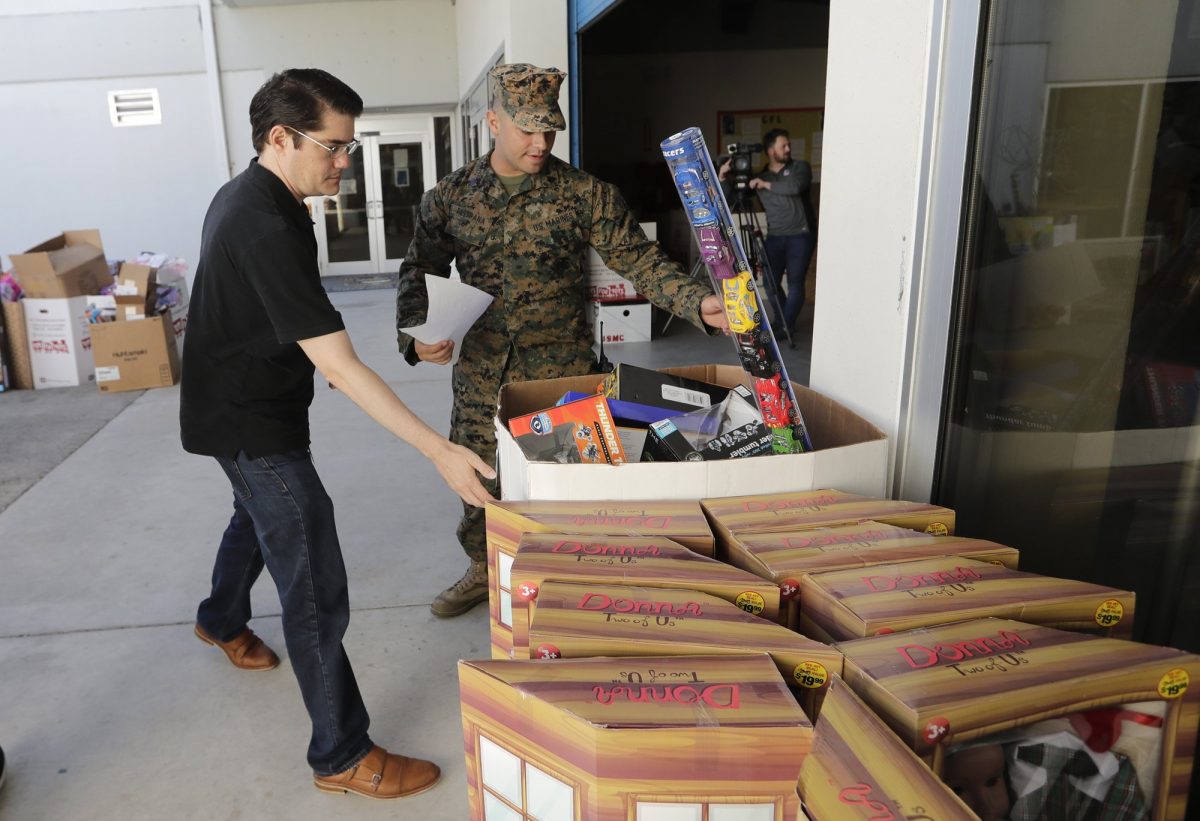 California Man Donates Van
A California man donated a new van to a family who had their van stolen while receiving medical care.
Brandi and Brian Hampton traveled from their home in Colorado to St. John's Regional Medical Center in Oxnard, California, so that Brandi could undergo brain surgery to treat her epilepsy.
But while they were inside the medical center, their van was stolen.
Worse still, virtually all of their possessions were inside, along with their 7-month-old puppy, which was being trained as a service dog for Brandi.
After the story circulated on Christmas Eve, a stranger stepped forward and donated a van to the Hamptons on Christmas Day.
Jason Thorwegen saw the story and decided to help. He said he has two vans and didn't need them both.
"Just try to do good where I can and when I can," Thorwegen told KABC. "We're all just human, we're all just trying to do good when we can."
The Hamptons called the donation life-changing. "I can't describe how grateful we are," Brian Hampton said. "I think it's more of a Christmas miracle. This is life-altering."
From NTD News