A South Carolina girl reportedly died after she was injured during a classroom fight earlier this week.
The Colleton County Sheriff's Office and the school district confirmed the fifth-grader died on March 27 at a hospital in Charleston, WLTX reported.
"The Colleton County School District has learned from law enforcement officials that the student transported to the Medical University of South Carolina passed away on March 27 at 9:39 a.m.," the school district said in confirming the little girl's death.
HEARTBREAKING: We just got word that fifth-grade girl injured in a classroom fight has passed away.

由 WLTX News19 发布于 2019年3月27日周三
Her name wasn't released by school officials.
"We are devastated by this news, and we want our communities to keep their thoughts and prayers with the student's family at this time," the district also said.
School officials said they will "focus on providing needed support services to our students, teachers, staff, and community, while also providing updates on the Colleton County Sheriff's Office's investigation into this matter through our website."
The district also said it is suspending its Facebook page "so we can better focus on providing the care that our stakeholders need at this time," without elaborating.
JUST IN: Sad news to share in the case of the fifth-grade S.C. girl who was injured in an elementary school fight.
According to WLTX, the fight broke out at Forest Hills Elementary School, and teachers ended the fight as soon as possible before calling for paramedics.
The girl was taken to a nearby hospital for her injuries, but she was later airlifted to the Medical University of South Carolina in Charleston.
The State newspaper posted a photo of a GoFundMe in the case, but it's not clear if the girl in the photo is the one who passed away.
Amid an investigation into the matter, one student has been suspended.
It's not clear if any students will be charged with a crime in the case.
The nature of the girl's injuries were not disclosed by police or school officials.
No other details have been provided.
Missing Children in the United States
There were 464,324 missing children reported in the FBI's National Crime Information Center (NCIC) in 2017, according to the National Center for Missing and Exploited Children.
Under federal law, when a child is reported missing to law enforcement authorities, they must be entered into the database. In 2016, there were 465,676 entries.
"This number represents reports of missing children. That means if a child runs away multiple times in a year, each instance would be entered into NCIC separately and counted in the yearly total. Likewise, if an entry is withdrawn and amended or updated that would also be reflected in the total," the center said.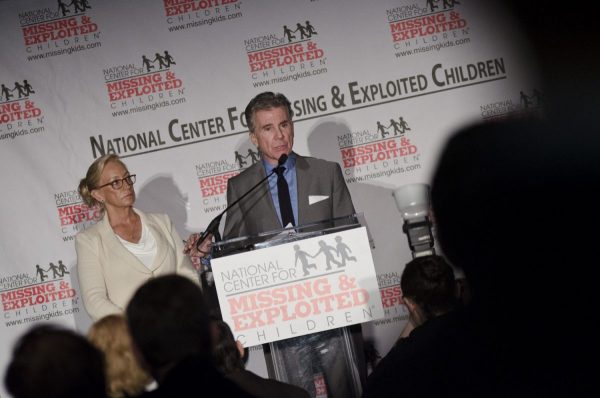 In 2017, the center said it had assisted officers and families with more than 27,000 missing children. In those cases, 91 percent were endangered runaways and 5 percent family abductions.
Nancy McBride, the executive director of Florida Outreach at the National Center for Missing and Exploited Children, said most of the runaways involve technology.
"[Technology] has great benefits and some potential risks," McBride told USA Today in 2017. "It's important to stay plugged into their lives." Tech is utilized by online predators, McBride said, who exploit gaps when the child's relationship with their parents is not the best.
About one in seven children reported missing to the center in 2017 were likely to be victims of child sex trafficking, the center said.