The South Australian Labor Party has pledged to overhaul current child sex offence laws to further protect children from predators if elected later this month.
These would be the toughest set of laws and penalties to combat paedophilia in Australia if implemented.
A media release on Monday stated that a "Malinauskas Labor Government will lock up serious child sex offenders and throw away the key until they can prove that they are no longer a threat to the community."
This refers to one law in the Labor package, which would see indefinite detention for serious child sex offenders, meaning they would need to stay in prison until they can prove they can control their paedophilia.
Other inclusions in the package would be increased penalties across a range of child sex offences, lifetime electronic monitoring of serious child sex offenders who re-enter the community, the creation of South Australia's first public child sex offender register, and closing loopholes that make it easier for people found in possession of child porn or child-like sex dolls to get bail or bigger sentence discounts.
In addition, a Labor government would strengthen Carly's Law so police can hunt online predators with more confidence.
The current law, introduced in 2018, makes it an offence for an adult to pretend to be someone else or lie about their age online to a child, and subsequently attempt to meet that child,
It came after Garry Francis Newman, a 50-year-old predator and paedophile, spent months masquerading online as Brandon Kane, a handsome musician of 18, to lure 15-year-old Carly Ryan, to a secluded beach, where he murdered her.
While the Federal Government has also inserted a version of Carly's law into the Commonwealth Criminal Code, it requires police proof of the intent to commit harm.
The South Australian version, on the other hand, does not require proof of intent to harm the child, and offenders face five years in prison, whereas if there is also proof of intent to commit harm, the maximum penalty is 10 years' imprisonment.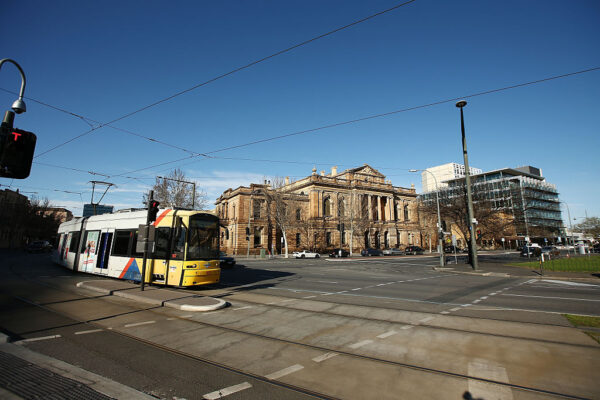 However, a Labor spokesperson said that in September 2019, the Police Commissioner told the Attorney General at the time that the law was flawed because it wasn't clear if it applied based on the age of the alleged victim on the other computer or the age the offender thought they were.
This meant that some offenders may not have even been charged, let alone tried and convicted, and the spokesperson said that "expert advice from the Police Commissioner that children were at risk—and paedophiles could walk without even being charged – was not acted on by the Liberals."
"The Liberal government failed to even introduce legislation to fix Carly's Law for the next two years," they said.
Therefore, if elected, Labor will immediately pass laws whereby a person can be charged and convicted based on the age they think the other person is.
The key amendment to Section 139A of the Criminal Law Consolidation Act 1935 will be the deletion of the word "child", to be substituted with "person under the age of 17 years or a person they believe is under the age of 17 years (the victim)".
The Epoch Times reached out to the Premier's office for comment on Labor's proposed changes but had not received a response at the time of publication.
On top of these new and stricter laws, Labor would invest $2 million to assist victims through court processes, provide better education about their rights, and support their recovery from trauma.
Labor Leader Peter Malinauskas said that from listening to victims, their families, and the broader community, it is clear that there is a strong community will for stricter action against these predators.
"A Malinauskas Labor Government will always prioritise the safety of children and families," he said.