The president of South Africa said on Thursday that he believes the war in Ukraine "could have been avoided," blaming NATO's decision to continually expand military troops eastward, ultimately leading to the current war, which Moscow calls a "special military operation."
"The war could have been avoided if NATO had heeded the warnings from amongst its own leaders and officials over the years, that its eastward expansion would lead to greater, not less instability in the region," Cyril Ramaphosa said, expressing a view similar to Russian President Vladimir Putin.
Speaking in parliament, Ramaphosa defended South Africa's approach of not picking sides in the conflict. The country enjoys cordial bilateral relations with Russia, Ukraine, and the West.
"Our position is very clear. And I did say that there are those who are insisting that we should take a very adversarial stance and position against, say Russia. And the approach that we have chosen to take, which is appreciated by many is that we are insisting … that there should be dialogue," the president said.
"What is happening out there is undesirable, it is not what should be happening between nations—war, violence never really solves any problems. It is for this reason that we say, we would prefer and we insist that there should be mediation, there should be dialogue and there should be negotiation," he added.
Ramaphosa also said that he has been in direct contact with Putin, who assured that peace talks are ongoing and making progress. The South African leader said he had not yet talked with Ukrainian President Volodymyr Zelensky.
"Now, for us, this is an important development, whilst other people scream and shout, we want to focus on the outcome—the positive outcome of those negotiations and that mediation process, that is what is important," he told parliament.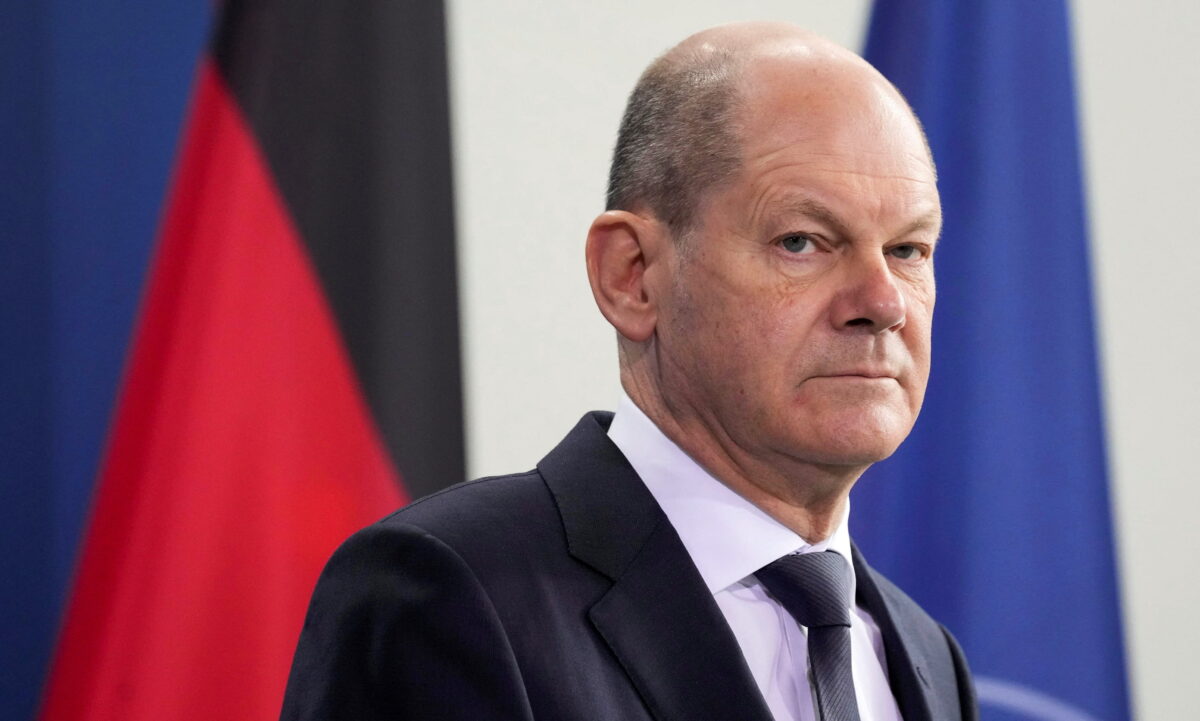 On Friday, Putin told German Chancellor Olaf Scholz in a phone call that Kyiv was trying to stall peace talks but that Moscow is ready to continue negotiations.
Putin said that Ukrainian negotiators were trying "every possible way to delay the negotiation process, putting forward more and more unrealistic proposals," according to a Kremlin-issued readout of the call.
During the call, Scholz called for a ceasefire in Ukraine, a German government spokesperson said. Scholz also stressed the need for improvement of the humanitarian situation in Ukraine and called for finding a diplomatic resolution to the war.
Mykhailo Podolyak, adviser to Zelensky and member of Kyiv's negotiating delegation, told Polish media outlet Wirtualna Polska in an interview on Thursday that agreement on controversial points of the peace treaty could take up to "one and a half weeks."
"So far, both the Russian and Ukrainian delegations remain at their positions. Coordination of controversial points can take from several days to one and a half weeks. During this time, we should get closer to drawing up a peace agreement," Podolyak said.
Podolyak said an immediate ceasefire and withdrawal of Russian troops from Ukrainian territories are a key demand of the peace agreement.
Tom Ozimek and Reuters contributed to this report.
From NTD News