South African scientists have been keeping a close eye on a new COVID-19 variant because of "its concerning constellations of mutations."
The variant, called C.1.2, was first identified in May in South Africa. The scientists have posted a preprint study, saying the new CCP (Chinese Communist Party) Virus variant shares mutations with other more transmissible variants.
"The reason we were worried about the kind of combination of mutations was that many of the mutations we see in this C.1.2 are the same mutations we've seen in some of the other variants of concern, particularly the Beta and the Alpha and the Gamma but it's in a different combination," Richard Lessells, an infectious disease expert and one of the study's authors, told Reuters Tuesday.
The new variant contains many mutations that have been identified in all four variants of concern—Alpha, Beta, Delta, and Gamma—and three variants of interest—Kappa, Eta, and Lambda, the study (pdf) reads.
Variants of concern have increased transmissibility or more severe symptoms compared to variants of interest. Delta, for example, has quickly become the dominant variant in the United States and much of the world.
A variant won't be given a Greek Alphabet name if it doesn't meet certain criteria by an expert group convened by the World Health Organization (WHO).
Lessells said the main fears are that C.1.2 might be especially transmissible or would be able to get around some of the immunity provided by either vaccines or prior infection.
The new variant, C.1.2, is currently neither variant of concern nor variant of interest.
According to the study, the variant accounted for 0.2 percent of the genomes sequenced in South Africa in May,  1.6 percent in June, and 2 percent in July.
The new variant has been detected in the United Kingdom, China, Congo, Mauritius, New Zealand, Portugal, and Switzerland, the study notes. The scientists writing the study have reported the new variant to WHO.
Maria van Kerkhove, COVID-19 technical lead at WHO, wrote on Twitter Tuesday that the new variant does not appear to increase in circulation.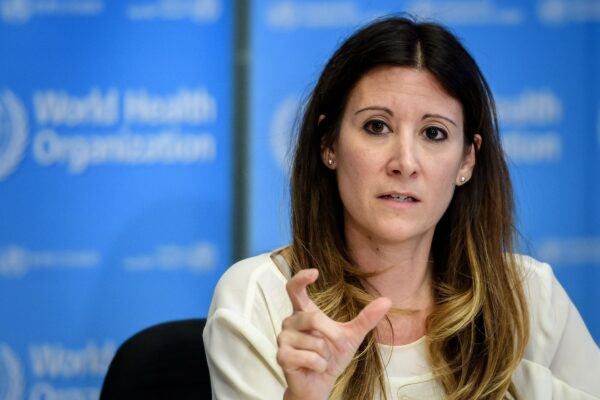 "We need more sequencing to be conducted and shared globally," the WHO expert continued, pointing out that only about 100 sequences are reported globally, which is a very low number.
"Monitoring and assessment of variants is ongoing and criticality important to understand the evolution of this virus, in fighting COVID-19 and adapting strategies as needed," Kerkhove added.
Pfizer CEO Albert Bourla has said that a strain of COVID-19 that is resistant to vaccines is likely to emerge in the future.
"Every time that the variant appears in the world, our scientists are getting their hands around it," Bourla told Fox News last week. "They are researching to see if this variant can escape the protection of our vaccine. We haven't identified any yet, but we believe that it is likely that one day, one of them will emerge."
Reuters and Tom Ozimek contributed to this report.