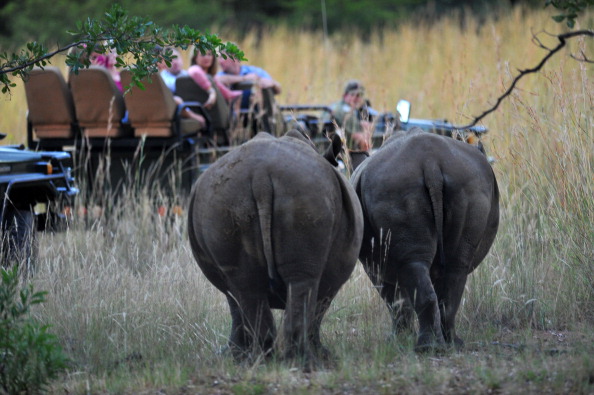 South Africa's police said on Wednesday that they seized around 55 million rands ($7 million) worth of assets from alleged rhinoceros poachers.
South African Police Service spokesperson Vishnu Naidoo stated the agency "made a huge stride in our undying effort to thwart rhino poaching in South Africa" by taking the assets, which they said were likely acquired via criminal activities.
Two of the three suspects who were arrested are veterinary surgeons and were charged with 1,872 counts of racketeering in 2010, making it one of the largest wildlife crime cases in South Africa, he said. Dawie Groenewald, who is described as a poaching kingpin, is the third person who faces charges.
"Generally, those that commit such crimes will serve their sentences but still come back to a life of luxury. By seizing assets, criminals have no worldly possessions to enjoy and this certainly helps send out a clear message that crime does not pay," Naidoo said.
South Africa-based Eyewitness News reported that Groenewald's Limpopo game farm and all-terrain vehicles were also confiscated in the raid. The officials, however, have not located his helicopter.
Large syndicates of poachers have illegally killed rhinos for their horns and have exported them to parts of Asia, mainly China, where horns are believed to possess medicinal properties.
At least 448 rhinos were killed for their horns in 2011, the highest number on record. "The face of rhino poaching has also changed, with trusted wildlife industry professionals adding to the ranks of the more traditional poaching demographic," the Save the Rhino conservation group said.