JOHANNESBURG, South Africa—In what may be a pivotal point in South Africa's history, the ruling African National Congress party has said it will amend the constitution as soon as possible to make it easier to seize land from white people without compensating them.
The ANC maintains this is necessary for more equality in land ownership, because most commercial ranches remain in the hands of about 30,000 white farmers in a country once governed by colonial rule.
Critics of the government's move say its policies to settle more blacks on productive farms have so far largely failed because of mismanagement and corruption, rather than opposition from white food producers and their unions.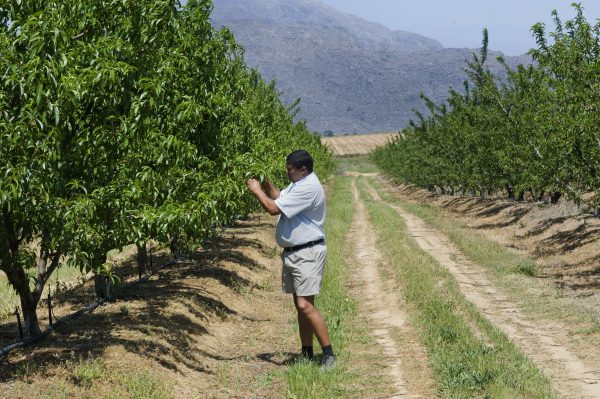 Research by Professor Ruth Hall and her colleagues at South Africa's Institute for Poverty, Land and Agrarian Studies (PLAAS), indicates that less than 10 percent of commercial farmland has been redistributed since 1994. Hall says the state budget for land reform has decreased "drastically" in recent years, leaving very little money to buy land for black farmers.
She adds that the land program is wracked with graft.
"We see elite capture (of land) by businessmen, particularly, getting land over the heads of workers and farmers."
The ANC acknowledges "serious problems" with its past attempts at land reform, but insists that its new strategies will eliminate most of them. Hall believes expropriation without compensation will soon be a "key part" of land redistribution in South Africa.
The dilemma now, she says, is how best to use the land.
Recent statements from the government indicate that land reform is no longer focused almost exclusively on improving the lives of the poor, but also on establishing new black agriculturalists to produce food at industrial scale.
Hall says if the ANC indeed wants more territory turned into big farms, that would be bucking the trend in South Africa and elsewhere, where land is being consolidated into fewer larger farms.
Professor Ben Cousins, PLAAS's chairman, is convinced that the ANC's plan to create a new "superclass" of black commercial farmers isn't a viable route to sustainable land reform.
"What we need to do is to focus on smallholder farming, householder farming. A smallholder, in my definition, is someone whose main supply of labor is members of the family. That's something we think is back in the past, something we need to get away from; we're wrong. It has to be part of our future."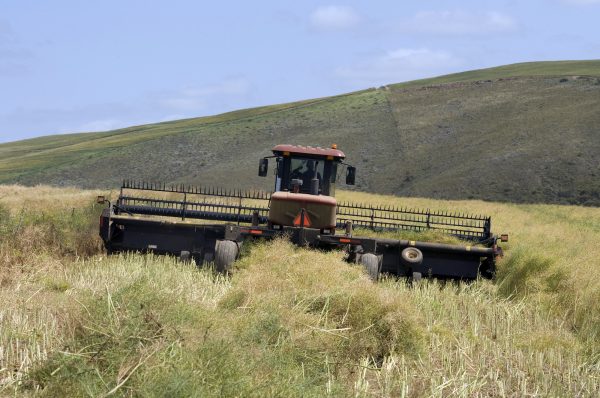 That future, one of South Africa's top economists says, won't be good if the government begins taking white-owned land.
Dr. Azar Jammine, director of the Econometrix independent economic consultancy, says just the possibility of that happening has sowed disarray in the economic sector.
"It basically killed off a nascent economic recovery because it was associated with a loss of property rights, and that saw a potential upswing in capital investment—both from domestic sources and from foreign sources—drying up. The acrimony surrounding the whole issue, which has involved a lot of emotions, has done a lot of damage to business and consumer confidence. Some would say it's even led to some emigration of skilled people from the country."
Land prices have fallen 30 percent since the beginning of the year, when the ANC announced that it was moving towards expropriation. Jammine says a good land-reform program is possible, but its starting point shouldn't be a race-based seizure of land.
It should begin, he suggests, with the state granting title deeds to the estimated 20 million smallholder and subsistence farmers in rural areas. The government and various tribal councils currently own the ground worked by these farmers, who consequently have no say in terms of either buying or selling that land. They also can't use a title as a means of borrowing money from financial institutions, which condemns many to poverty.
"If one were to unleash the ability to hold title within so many millions of people, you could suddenly see a dramatic unraveling of wealth in South Africa that could see the economy booming strongly," Jammine said.
But according to two financial analysts, the reverse would happen should the ruling party take land without compensating its lawful owners.
A report by Roelof Botha of the Gordon Institute of Business Science, and Ilse Botha of the University of Johannesburg examines the potential implications of such a move. They conclude that South Africa's GDP could lose 455 billion rands ($33 billion) and almost 2.3 million jobs, mainly because of loss of investment.
The authors base their findings on the negative economic consequences of policies that threatened private-property rights in countries such as Portugal, Spain, Venezuela, and Zimbabwe.