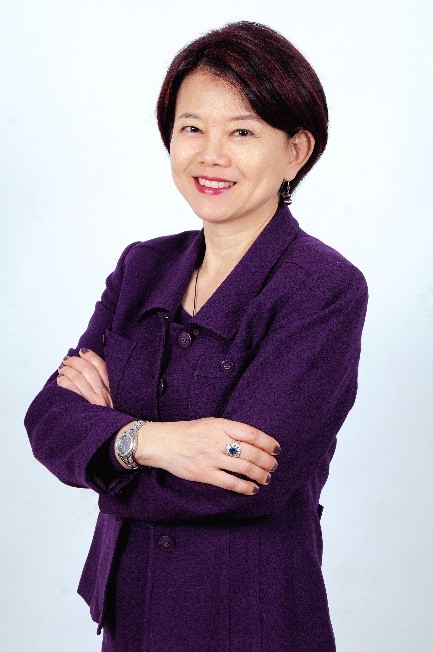 A woman-owned and SBA-certified small business, DSFederal rose from a fledgling company in 2007 to become one of the fastest growing companies in Maryland and the United States.
 The company is a government contractor that provides information technology (IT) and software solutions to several federal agencies in the Washington metropolitan area.
The success of DSFederal was far from easy. Sophia Parker, founder of DSFederal, Inc., attributes her success story to her persistence and patience.
 Parker, while in her 50s, cashed out her 401k, and put all her savings into starting the company.
She said that it was tough to land the first contract. In fact, she went without a single contract between 2007 and 2009.
 Without any cash flow for the first couple of years, Parker was motivated by her vision. She wanted to have a company that truly put the customer first. So, she formed a company that cares about the customer, employees and society. She wanted a company that followed the principles she believes in. She overcame many obstacles and made it happen.
She recalled, "During the most difficult time, I only had $600 in my pocket and couldn't even pay my mortgage."
 Her friends told her that there was no point in suffering like this. They urged her to look for work in established companies, where, with her qualifications, she certainly would be employed soon.
 But Parker refused to give up. She networked and made herself known to those who awarded contracts. For a long time, rejection followed rejection.
 First Break
 One day, a government official she had talked to over and over again said, "I might have something that will pan out for you. But you need to talk with the contractor first."
 She talked with that contractor, who sent her to another person, who said, "It might be okay, but you'll have to talk with another person first, then maybe I can give you the business."
The third person was an elderly contractor who was going to retire, and needed someone to take over the work. She visited him the next day. After talking to him for a long time, he eventually said, "I should be able to give the business to you."
Parker said, "You must have patience because it might take a long time for that first
opportunity to materialize. But, once you get your foot in the door, there will be more opportunities. Therefore, you should never get upset, and keep up the hope."
During the most difficult time, I only had $600 in my pocket and couldn't even pay my mortgage.
 During the early years, one customer did not pay her, which was quite upsetting, so she cried at home. Her brother said, "Crying does not help. Just wipe away your tears and try again."
She never forgot her brother's advice and kept a smile on her face regardless of setbacks.
 'Always Honor Our Word'
 Parker established a company that puts mission and philanthropy first. Her company is involved in many charitable events, and she has since founded the IDEA Foundation, which has been involved in philanthropic projects. Her company has had very successful fund raisers that help women and children in Afghanistan and Africa.
 Her company culture is based on four principles called IDEA: Integrity — Delivering Results — Everyone Matters — Always Honor Our Word.
 Influenced by her father, she said she always believed, "Every man has a share of responsibility for the fate of his country, everyone is responsible to society. We cannot just live for ourselves."
 Parker employs many young people; 65 percent of her employees are female and 65 percent are minorities.
Parker was a foreign student from Taiwan and remembers the difficulties she faced when she co-founded the company in 2007. That experience taught her to look upon all young people that are employed in the company like they were her own children. Parker remembers the birthdays of all 133 employees, and sometimes even cooks food for them. She also invites speakers to give presentations about subjects such as health and fitness, taxes, and the stock market and investments.
 "It feels as if all of a sudden I have dozens more children. The family type atmosphere of the company is very important. We are working as a family and it feels like a big family," she said.
 Recognition

 DSFederal ranked 55th in the nation on the Inc. Magazine's "2013 Inc. 5000" list of small and medium sized fastest-growing companies in America. Today, annual income is $12 million. Clients include the Department of Health & Human Services, Department of Defense, Department of Transportation, and Department of Homeland Security.
 With growth came recognition. In Oct. 2014, Parker received the 16th Annual Pyramid Outstanding Small Businesses Award from the Taiwanese government, and the Top 100 Minority Business Enterprise (MBE) Award from the Baltimore Mayor's Office of Minority and Women-Owned Business Development.
 DSFederal's most recent award was for The Ladder Safety Mobile App, developed in collaboration with the National Institute for Occupational Safety and Health (NIOSH). The product was recognized as the Best Mobile App at the 2015 Federal Health IT Innovation Awards ceremony in March. According to DSFederal's website, the app has earned praise from national and global entities, with 34,701 downloads on the Apple App Store and Google Play in less than two years.