U.S. Ambassador to the European Union Gordon Sondland claimed on Wednesday that President Donald Trump engaged in "quid pro quo" with Ukraine, despite top Ukrainian officials—in addition to Trump himself—denying the line of reasoning in recent weeks. But Sondland also said that the arrangement didn't involve military aid, which Democrats have accused Trump of withholding from Ukraine in order to get something in return.
"I know that members of this committee have frequently framed these complicated issues in the form of a simple question: Was there a 'quid pro quo?' As I testified previously, with regard to the requested White House call and White House meeting, the answer is yes," Sondland said in his opening statement.
Sondland said in a closed-door deposition last month that there was no "quid pro quo," or a favor or advantage granted or expected in return for something, but later issued an update to his original statements.
On Wednesday, Sondland told lawmakers he worked with Trump's lawyer Rudy Giuliani even though he wasn't comfortable doing so. He said Giuliani's alleged requests for Ukrainian President Volodymyr Zelensky to announce an investigation into potential Ukrainian interference in the 2016 U.S. election in exchange for a meeting with Trump was the "quid pro quo."
"Mr. Giuliani's requests were a quid pro quo for arranging a White House visit for President Zelensky," Sondland said. "Mr. Giuliani was expressing the desires of the President of the United States, and we knew that these investigations were important to the President."
Sondland later said that military aid was not linked to the requests.
In a statement, the White House responded, "Sondland never heard about any linkage between withheld security assistance and a request for investigations from the President. Sondland is basing his new testimony on presumptions he had made regarding President Trump's wishes."
Vice President Mike Pence's office also denied that Sondland discussed military aid for Ukraine with Pence. "The Vice President never had a conversation with Gordon Sondland about investigating the Bidens, Burisma, or the conditional release of financial aid to Ukraine based upon potential investigations," it stated.
Sondland was testifying in an open impeachment hearing in Washington as House Democrats try to build a case against Trump to impeach him.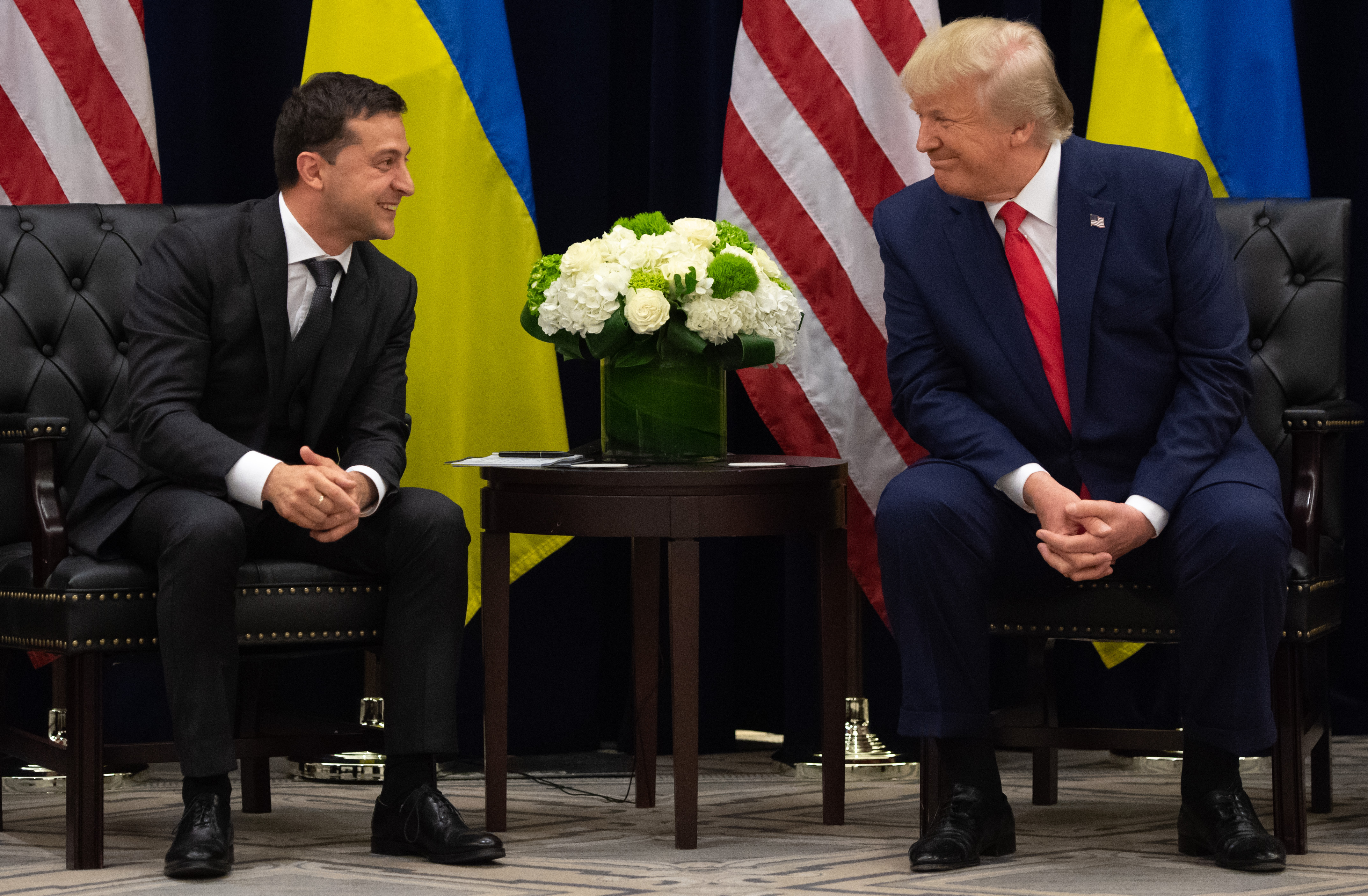 Democrats have focused on Trump's dealings with Ukraine, arguing the president improperly linked the release of military aid approved by Congress to issues the president requested Zelensky to "look into" during a July 25 call.
American and Ukrainian officials have said Ukraine wasn't aware the aid was being held for review when Trump and Zelensky spoke in April and July, undercutting the argument.
"Ambassador Sondland did not tell us, and certainly did not tell me, about a connection between the assistance and the investigations," Ukrainian foreign minister Vadym Prystaiko said last week.
"I have never seen a direct relationship between investigations and security assistance," he added. "Yes, the investigations were mentioned, you know, in the conversation of the presidents. But there was no clear connection between these events."
Zelensky has repeatedly said there was no link between the aid and the requested probes and said he didn't feel pressured by Trump.
"We didn't speak about" military aid during the July phone call, Zelensky reporters in October. "There was no blackmail."
Trump inquired about the actions of former Vice President Joe Biden and Biden's son Hunter Biden. The elder Biden in 2016 threatened to withhold $1 billion in aid from Ukraine unless the country ousted a prosecutor who was probing Hunter Biden's employer, the Ukrainian energy company Burisma.
Trump also asked Zelensky to look at Ukrainian efforts to interfere in the 2016 U.S. presidential election. Several Ukrainian lawmakers have admitted to trying to get Hillary Clinton elected and a court in the country ruled that the release of documents that allegedly showed financial information about Trump campaign chairman Paul Manafort amounted to interference in the United States election.