Among older Australians who have said they were overwhelmingly likely to get a COVID-19 vaccine, some are still raising concerns of vaccine safety and efficacy.
COVID-19, the disease caused by the CCP (Chinese Communist Party) virus, has tragically led to the death of 2,168 Australians, 96 percent of whom were aged 50 and over. Currently, over 96 percent of Australians aged 50 and over have received two doses of a vaccine.
Research conducted by not-for-profit representative body National Seniors Australia has shown that, of 4,498 participants aged 50 and over, 86 percent were likely or very likely to receive a vaccine against COVID-19.
But it also revealed that of 759 respondents providing optional feedback—of which 510 were in the "likely" or "very likely" category—more than half expressed some degree of vaccine hesitancy.
Primary safety and efficacy concerns included the speed of vaccine development, harmful side-effects (short and long-term), adequacy of vaccine testing, the type and duration of protection offered by vaccination, and the effectiveness of the Oxford-AstraZeneca vaccine compared to the Pfizer–BioNTech vaccine.
Other sources of hesitancy connected to the vaccine decision process included, deferring to a medical authority; a lack of trust in the government, health authorities, in pharmaceutical companies; a lack of available and reliable information' a lack of choice in available vaccines; and belief that vaccination was unnecessary due to COVID-19 not being a serious disease or being at low risk of contracting it.
Australia's National Centre for Immunisation Research and Surveillance outlines that typical vaccine development methodology could take up to ten years. Due to the pandemic, the COVID-19 Pfizer vaccine was approved one year after the country saw its first case, with approval granted for AstraZeneca afterwards and Moderna recently.
However, the Therapeutic Goods Administration (TGA) has reassured that all approved vaccines are safe for use with serious side effects seen only very rarely.
The TGA lists pericarditis and myocarditis—inflammation of the heart—as very rare side effects of both the Pfizer and Moderna vaccines.
According to the TGA, myocarditis is reported in one to two in every 100,000 people who receive Pfizer, and two to three in every 100,000 people who receive Moderna. It is more common in young men and teenage boys after the second dose (six to 12 cases per 100,000 Pfizer doses and eight to 16 cases per 100,000 Moderna doses).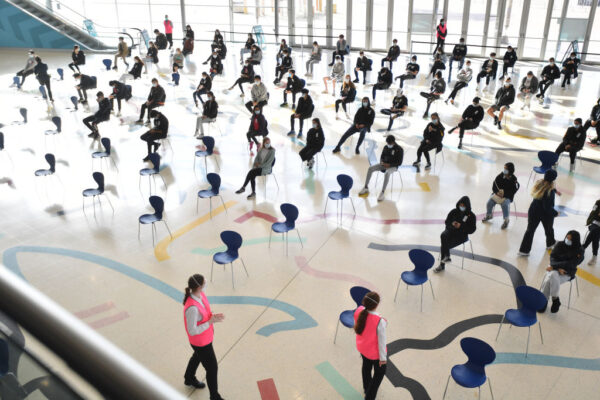 As of Dec. 19, the TGA has received 415 reports which have been assessed as likely to be myocarditis from about 26.2 million doses of Pfizer and 37 reports which have been assessed as likely to be myocarditis from about 1.5 million doses of Moderna.
The TGA has also found blood clotting to be a very rare side effect of AstraZeneca, and is reported in about two in every 100,000 vaccinated people following the first dose, with the risk much lower after the second dose.
While initially available to all ages, international concerns surrounding AstraZeneca's blood clotting side effect meant the TGA restricted its use to only those aged 60 or over.
Though vaccine efficacy has dropped, particularly against the Omicron strain, the department of health has issued a statement encouraging a booster dose of Pfizer for its potential to increase the efficacy against COVID-19 and the new strain.
The Pfizer booster dose has also been approved for use in children aged five and over based on the results of a recent clinical trial that the TGA said demonstrated high effectiveness, with most side effects mild and transient.
But Nick Coatsworth, Australia's former deputy chief health officer, previously stated he did not think Aussie kids needed the vaccine, given the predominance of mild symptoms experienced by the age group when they contract the novel coronavirus.
"Whilst I encourage parents to vaccinate their 12-15-year-old children, the risk of myocarditis especially in young boys is sufficient that parents have every right to wait for more data or to decline vaccination," he said.