A new trend on social media has throngs of teenage boys dressed in formal suits flocking to screenings of the latest Minions movie, prompting some movie theaters in the UK to ban teens in suits over rowdy behavior.
The trend involves large groups of teenage boys calling themselves the GentleMinions attending screenings of Minions: The Rise of Gru, the latest installment in the Despicable Me franchise.
Videos of suit-wearing teens going to watch the movie in big groups and cheering loudly have gone viral on social media.
But some of the movie-goers riding the viral #gentleminions train have been accused of disruptive behavior during screenings, including being noisy and tossing items around.
This has prompted a number of movie theaters in the UK to ban groups of suit-clad teenagers from their venues, according to posts on social media, as well as reporting from both the BBC and Britain's Press Association.
The Regal Cinema in Wadebridge, Cornwall, has banned any unaccompanied suit-wearing minors from watching the film.
In a statement posted on Twitter, The Regal wrote: "We are currently not admitting unaccompanied children wearing suits for 'Minions: The Rise Of Gru.'
"This is due to the issues we have encountered over the last two days and its associated behavior."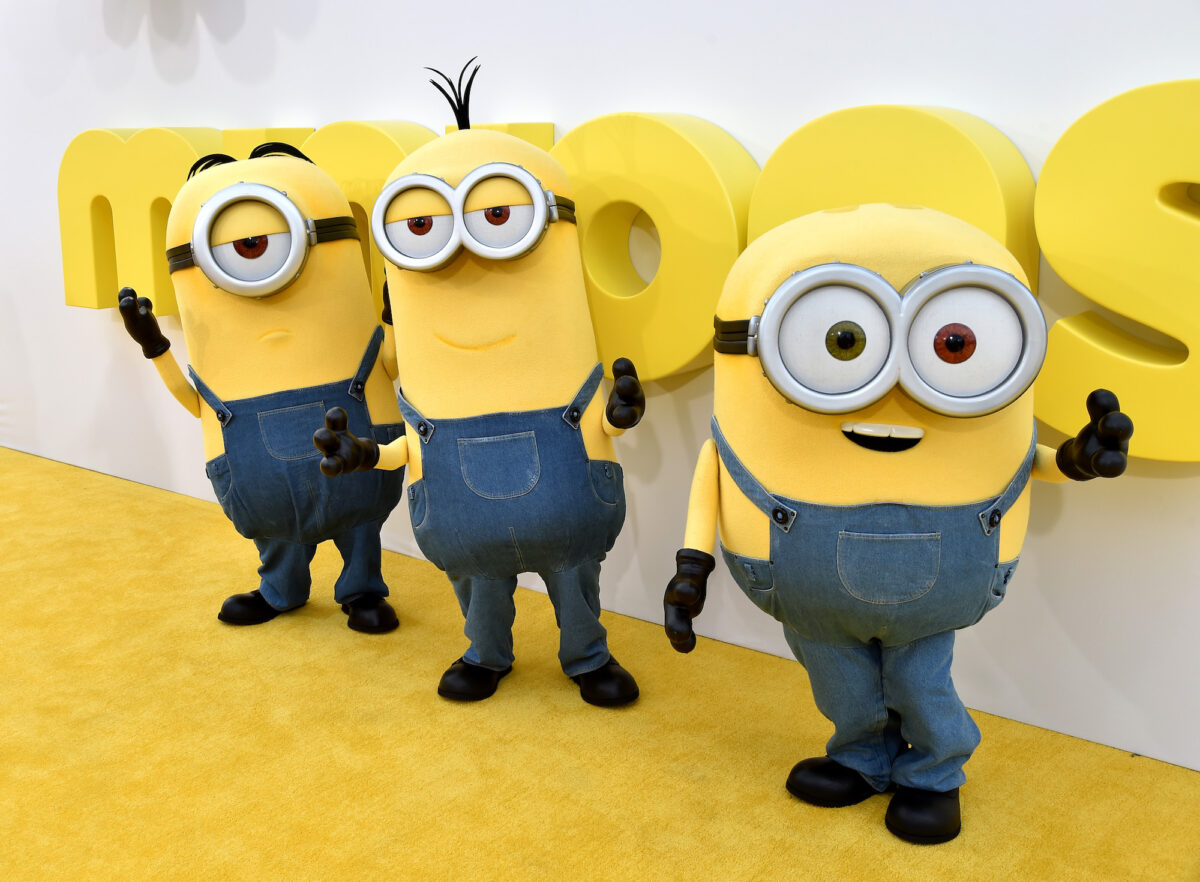 Images shared on social media showed an Odeon cinema displaying a sign that said: "Due to recent disturbances following the #gentleminions trend, any group of guests in formal attire will be refused entry for showings of Minions: The Rise of Gru."
The sole movie theater in Guernsey has halted screenings of the film entirely, with Mallard Cinema manager Daniel Phillips-Smith telling the BBC that the groups had engaged in acts of vandalism, threw things, swore, argued with other movie-goers, and abused staff.
"It's been absolutely heart-breaking, we've had families who won't even go back into the screen when we've tried to sort it out, families leaving before the film has even started and of course the children have been in tears," Phillips-Smith told the outlet.
In some cases, police have been called to rowdy screenings, with Guernsey Police confirming to the BBC that they've received reports of incidents.
Universal Pictures has endorsed the trend, saying in a post on Twitter that "we see you and we love you."
The Minions franchise kicked off in 2010 with "Despicable Me." The latest film, Minions: The Rise of Gru, tells the origin story of reformed supervillain Gru and his legion of tiny yellow henchmen known as the Minions.