Some parents and police in the Palm Springs area were shocked to discover there would be no police officers on campus when children returned to classes in Palm Springs Unified School District (PSUSD) earlier this month.
PSUSD has stated there will continue to be security guards, but police school resource officers (SROs) are no longer stationed at district high schools.
Cathedral City Police Chief George Crum said in an Aug. 5 statement that the SRO program with the school district has been in place since 2000.
"SROs are highly trained to assess and handle a multitude of issues that happen at school campuses," Crum said.
"Our SROs handle a multitude of functions at schools, including providing a safe learning environment on campus, traffic issues, and pedestrian safety in and around schools."
Aside from law enforcement, SROs work as problem-solvers and mentors who assist students, school counselors, and nurses, speak to parents regarding issues concerning their children, and have daily contact with the campus community, Crum said.
"The recent decision by the PSUSD to 'defund' their School Resource Officer program is deeply concerning as it correlates to the safety of our local schools and the welfare of the students and staff in attendance. As your police chief with over 33 years of law enforcement experience, I oppose this decision by the school district to unilaterally 'defund' the SRO program at school campuses before first ensuring proper safeguards are put in place and without fully engaging the district's law enforcement partners to offer comments and suggestions," Crum stated.
Crum called on the school district to reconsider their decision and initiate a dialogue with the local law enforcement community.
"In a recent study published by the FBI in May 2021, California leads the nation in active shooter incidents from 2000-2019. In this study, schools ranked third in the nation as likely targets of an active shooter. The presence of an SRO on a campus strongly mitigates potential harm to our children as they are highly trained officers ready and willing to actively protect our children and staff if the most unfortunate situation occurs, a potential deadly breach of security," Crum said.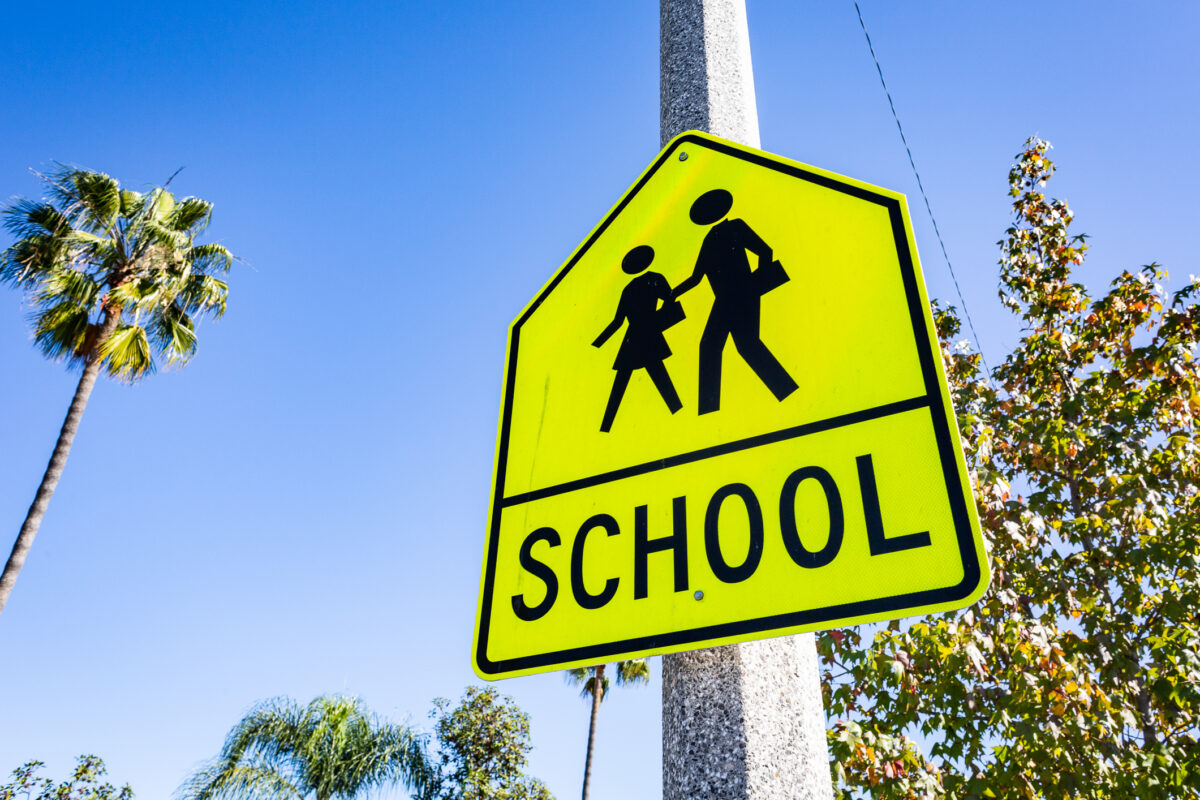 School District Reacts
At the school board meeting on Aug. 10, Superintendent Mike Swize criticized recent media reports that raised questions about policing and security in schools, adding he wanted to "provide some clarity."
He said the district has worked to build "a comprehensive way of protecting and supporting all of our students."
"What we've done over the last several years is dramatically increase our funding for things like social workers, mental health programs, social-emotional support, and campus security officers," Swize said.
"So, it was a little disheartening to see kind of a negotiating in public and some statements that said our students in Palm Springs aren't safe. Our students in Palm Springs are safe. In fact, wearing I'm this mask tonight as a way of keeping our students safe," he said at the meeting.
PSUSD Communications Coordinator Joan Boiko said in an emailed response to an Epoch Times inquiry that the district didn't close the program but is working on "revising our agreements with our law enforcement officers."
Boiko issued a statement from Swize about a recent meeting with law enforcement agencies that he and PSUSD Executive Director of Security Levaughn Smart attended.
Swize said the district values its relationship with law enforcement and is working toward "a complete multifaceted resource for students on our high school campuses."
"We will provide frequent updates to the Board of Education as we work through this process, and we will come back to them with a recommendation on moving forward once the work is complete."
"In the interim period, I want to assure our community that our high school students are safe with well-trained administrative and security staff, and we will not hesitate to call upon our local police departments to provide assistance at any time it is needed," Swize said.
"Our local police and sheriff's department officers are welcomed on all Palm Springs Unified campuses."
Homeschool Choice
Jerry Munoz recently pulled his three children, ages 12 to 14, from PSUSD public schools in favor of homeschooling. He and other parents believe the school board is hiding a political agenda to back the Black Lives Matter (BLM) movement's platform to "defund police," he told The Epoch Times.
"All of a sudden now, it seems like all they want to focus on is race," Munoz said.
Munoz rejects the notion expressed by activists that minority individuals are afraid of police officers "who don't look like them" and that racial minorities should be better represented.
"I say that's nonsense. I'm half Mexican, half white and I didn't have issues like that growing up," he said.
Munoz is also opposed to critical race theory (CRT) being taught as part of the mandatory ethnic studies curriculum in California schools.
School board and other elected officials are no longer listening to the people, he said.
"We are on a dark path right now. If we don't correct what's going on, we're going to be full-blown communists. I won't stand for that," Munoz said.
He said schools should get back to the basics of teaching the 3 Rs: reading, writing, and arithmetic.
As a former armed security guard, Munoz said he understands the challenges police and school districts face, and that SROs are needed at public schools.
Like many areas of California, gangs and drugs are an issue in Coachella Valley, especially in the high schools where assaults "happen all the time," he said.
In a statement issued to KESQ News Channel 3, the Riverside County Sheriff's Department also expressed concern about the school board's actions.
"The PSUSD has made the move to cut funding for the School Resource Officers within their District. Local law enforcement agencies as well as the Sheriff's Department had to remove their assigned School Resource Officers. This move is troubling as it directly impacts the safety of our students," the Sheriff's Department stated.
The Desert Sun reported on Aug. 6 that Sheriff Chad Bianco accused the school district officials of putting politics above the safety of students.
"This is a quiet way to defund the police. Parents were left out of the loop, teachers were left out of the loop, and we were left out of the loop," Bianco said, according to The Desert Sun.
Meanwhile, a school located in the neighboring San Jacinto Unified District was locked down on Aug. 12 when a gun was fired in a school bathroom, the Press-Enterprise reported.
At about 7:11 a.m., "a gunshot was discharged in one of our student restrooms by a student," North Mountain Middle School Principal Margarita Lanier wrote in an email to parents.
Riverside County Sheriff's deputies responded minutes later, and the campus was secured and reopened. The student was alone in a student restroom when the gun was discharged, according to a SJUSD statement, the Press-Enterprise reported. No one was hurt and the student was apprehended, Lanier wrote.