Kotex parent company Kimberly-Clark announced the recall of certain types of tampons due to "a quality-related defect that could impact the performance of this product."
The recall affects U by Kotex Sleek Tampons, regular absorbency, after some users had "to seek medical attention" after pieces came off. There were reports of the product "unraveling and/or coming apart upon removal," according to the news release.
"There also have been a small number of reports of infections," irritation, localized injuries, and other symptoms, the firm stated.
The firm didn't specify how many women were affected.
The products were manufactured between Oct. 7, 2016, and Oct. 16, 2018, Kimberly-Clark stated. They were distributed between Oct. 17, 2016, and Oct. 23, 2018, and they were sold by retailers across the United States and Canada.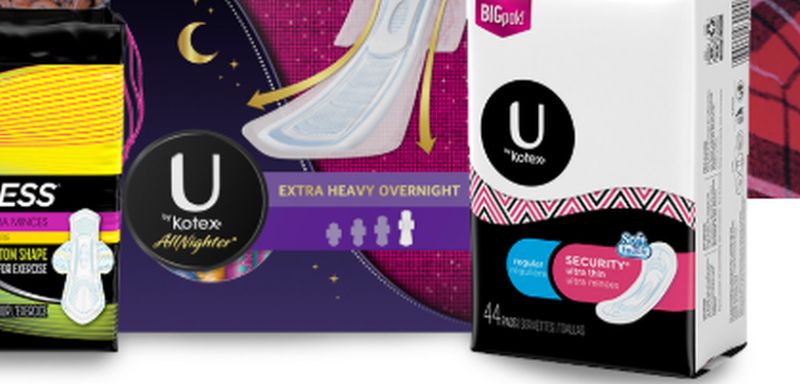 "Retailers have been alerted to remove the recalled lot numbers from shelves and post a notification in their stores," the company said. No other "U by Kotex-branded products are subject to this recall," the firm said.
People who bought the product should immediately discontinue using it, the firm said, adding that those who experienced injury such as bleeding or pain, irritation, abdominal pain, or nausea should "seek immediate medical attention," Kimberly-Clark said.
Specific lot numbers are located on the bottom of the product box. A full list of recalled lot numbers can be found at the bottom of this web page.
We announced today a voluntary recall of U by Kotex® Sleek® Tampons, Regular Absorbency sold in the U.S. & Canada for a quality-related defect that could impact the product performance. For info, please read our FAQs: https://t.co/pfxDrBNqdh or contact us: https://t.co/yrTD0FyV37

— U by Kotex (@ubykotex) December 11, 2018
Anyone with further questions is asked to contact Kimberly-Clark's consumer service team (1-888-255-3499) between 7:30 a.m. and 7:00 p.m., Monday through Friday.
The firm said it is working to prevent further mishaps.
"The safety of our consumers is our top priority. We are putting systems in place to prevent the occurrence of similar issues in the future," the company said.
Dr. Jennifer Ashton, an Ob-Gyn, told ABC News that foreign material in the body can cause infection.
She said, "If larger pieces of cotton are left behind, it is possible to develop an infection similar to that seen with any retained 'foreign material.'"
"Women having any abnormal discharge, bleeding or pain should see their health care provider," she added.
Recent Major Recall
Jimmy Dean was forced to recall 29,028 of pork and sausage products after consumers said they found pieces of metal in the sausage.
Five people said they found metal in sausages they'd bought and the complaints were passed on to the United States Department of Agriculture's Food Safety and Inspection Service.
"There have been no confirmed reports of adverse reactions due to consumption of these products. Anyone concerned about an injury or illness should contact a healthcare provider," the service stated.
The products in question are 23.4-ounce pouches of "Jimmy Dean HEAT 'n SERVE Original SAUSAGE LINKS Made with Pork & Turkey."
The recall came nearly a week after a beef recall that started in early October was expanded to 12 million pounds as nearly 250 people fell ill from the possibly tainted meat.
The raw beef items, including ground beef, all came from JBS Tolleson, which is based in Arizona.
The brand names vary widely depending on where the meat was sold; a full list is available in the following link: (pdf). Brand labels can be seen in the following link: (pdf). The brand names include Kroger, Cedar River Farms, and Showcase.