Anyone seeking to enter federal buildings in some New York areas is now required to wear two masks or a "properly fitted" FDA-authorized KN95 mask, according to a new policy.
The new CCP (Chinese Communist Party) virus measures must be followed by people visiting the federal courthouses in the Southern District of New York, which comprises the counties of Bronx, Dutchess, New York, Orange, Putnam, Rockland, Sullivan, and Westchester.
"You are required to wear either: (i) one disposable mask underneath a cloth mask with the edges of the inner mask pushed against your face; or (ii) a properly fitted, FDA-authorized KN95 (or N95) mask," according to a public memo (pdf) published last week.
"Gaiters, bandannas, or masks with valves/vents are not acceptable face coverings. If you do not have the approved mask(s), a screener will provide one. No one will be admitted without the proper mask(s)."
Visitors to the courthouses will also be asked questions regarding their CCP virus health status or whether they have recently been exposed to the virus.
"If your answers indicate that you may have COVID-19 or that you may have recently been exposed to COVID-19, you will not be permitted to enter," the memo states.
Officials will also check visitors' temperature prior to entering any of the facilities. If the contactless thermometer indicates a temperate at or above 100.4 degrees, those people won't be allowed entry either.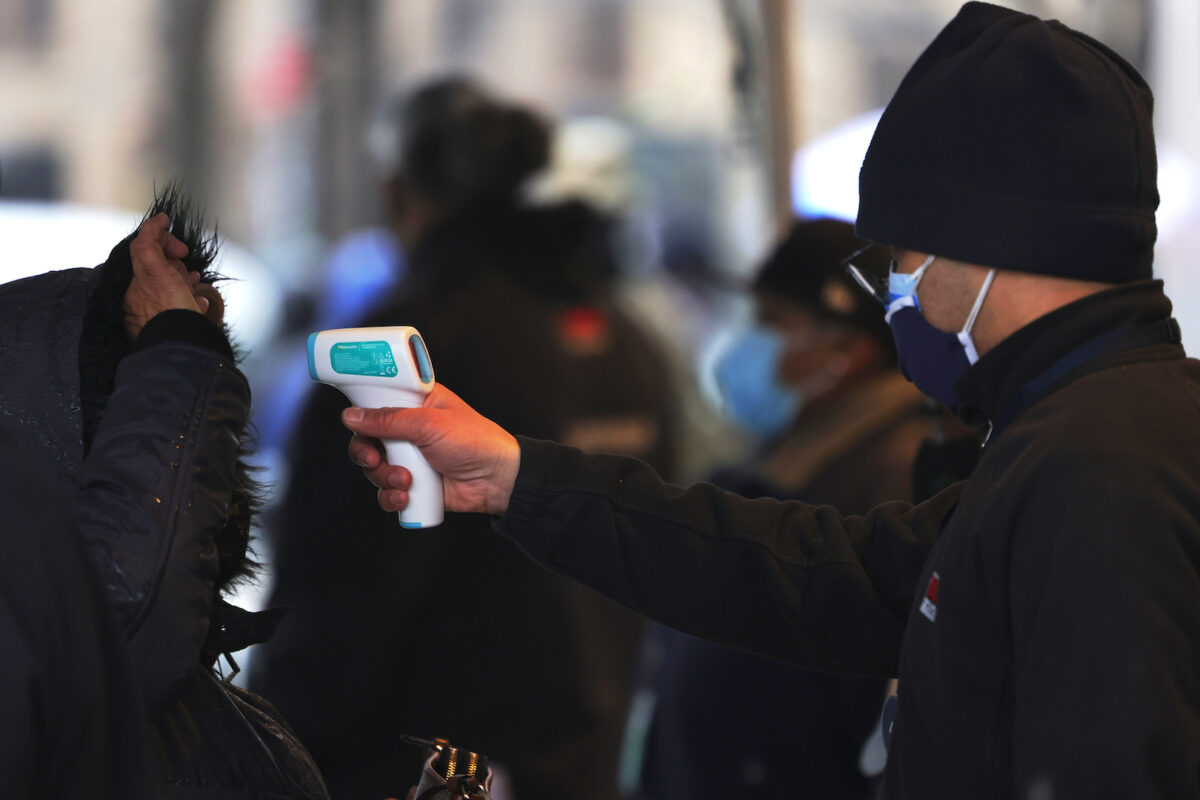 The new policy comes about one week after The Center for Disease Control (CDC) released new guidance, urging Americans to take steps to improve their masks and their fit to "prevent getting and spreading" the CCP virus.
Director of the CDC, Dr. Rochelle Walensky, said the study found a knotted and tucked surgical mask or a double mask combination of cloth over surgical mask was found to significantly improve the wearer's protection.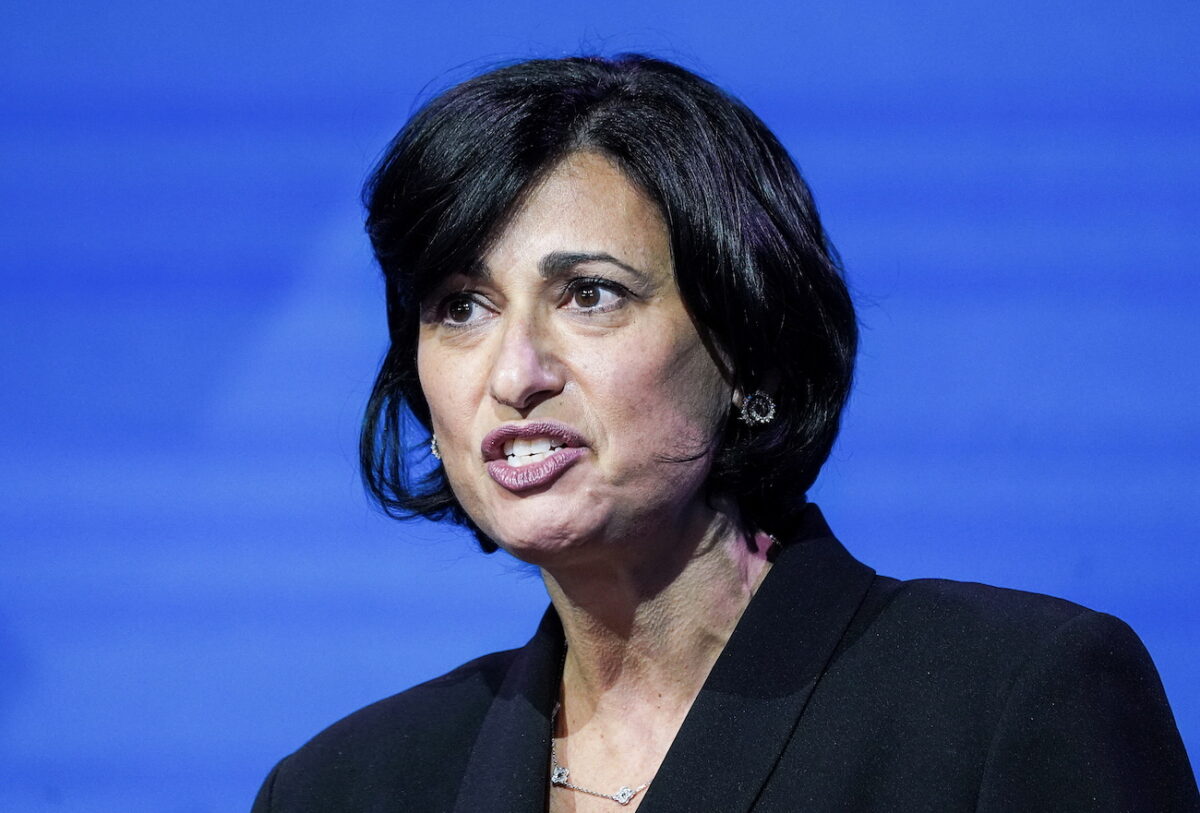 It found that wearing an unknotted medical mask blocked less than 50 percent of particles compared to more than 80 percent protection if both source and receiver followed the guidance.
"In the breathing experiment, having both the source and the receiver wear masks modified to fit better reduce the receiver's exposure by more than 95 percent compared to no mask at all," Walensky said at a press briefing last week.
The CDC guidelines don't recommend double masking with two surgical masks or KN95, and state that with any double masking, "make sure you can see and breathe easily."
Melania Sun contributed to this report.
From NTD News