As businesses around the nation shutter to stem the spread of the disease caused by the CCP virus, some companies are hiring amid the COVID-19 lockdown crunch.
The Epoch Times refers to the novel coronavirus, which causes the disease COVID-19, as the CCP virus because the Chinese Communist Party's coverup and mismanagement allowed the virus to spread throughout China and create a global pandemic.
Businesses seen as "essential," like grocery stores and pharmacies, are looking to onboard more staff in the face of a spike in demand.
Walmart, the largest private employer in the United States, said in a release it plans to hire 150,000 temporary workers by the end of May.
It is looking for people to in stores, clubs, distribution centers, and fulfillment centers.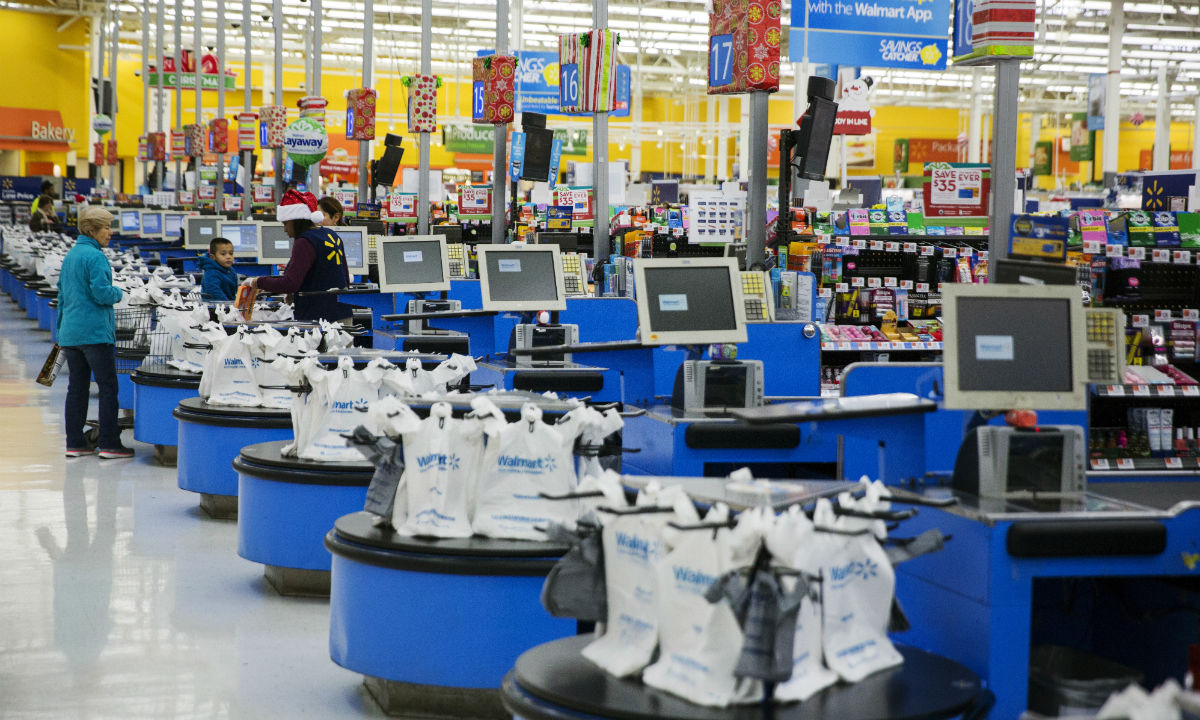 "These roles will be temporary at first, but many will convert to permanent roles over time," Walmart said, adding it plans to fast-track the application time from two weeks to 24 hours.
"We know millions of Americans who are usually employed at this time are temporarily out of work, and at the same time we're currently seeing strong demand in our stores," said Doug McMillon, president and CEO of Walmart. "We're looking for people who see Walmart as a chance to earn some extra money and perform a vital service to their community."
Walmart has a U.S. workforce of about 1.5 million people. The company said it would also hand out cash bonuses and early payouts to employees, totaling nearly $550 million.
Amazon announced on Tuesday that it plans to boost its payroll numbers by another 100,000 staff members in the United States. The company said it also plans to raise pay for workers in the United States, Canada, and Europe.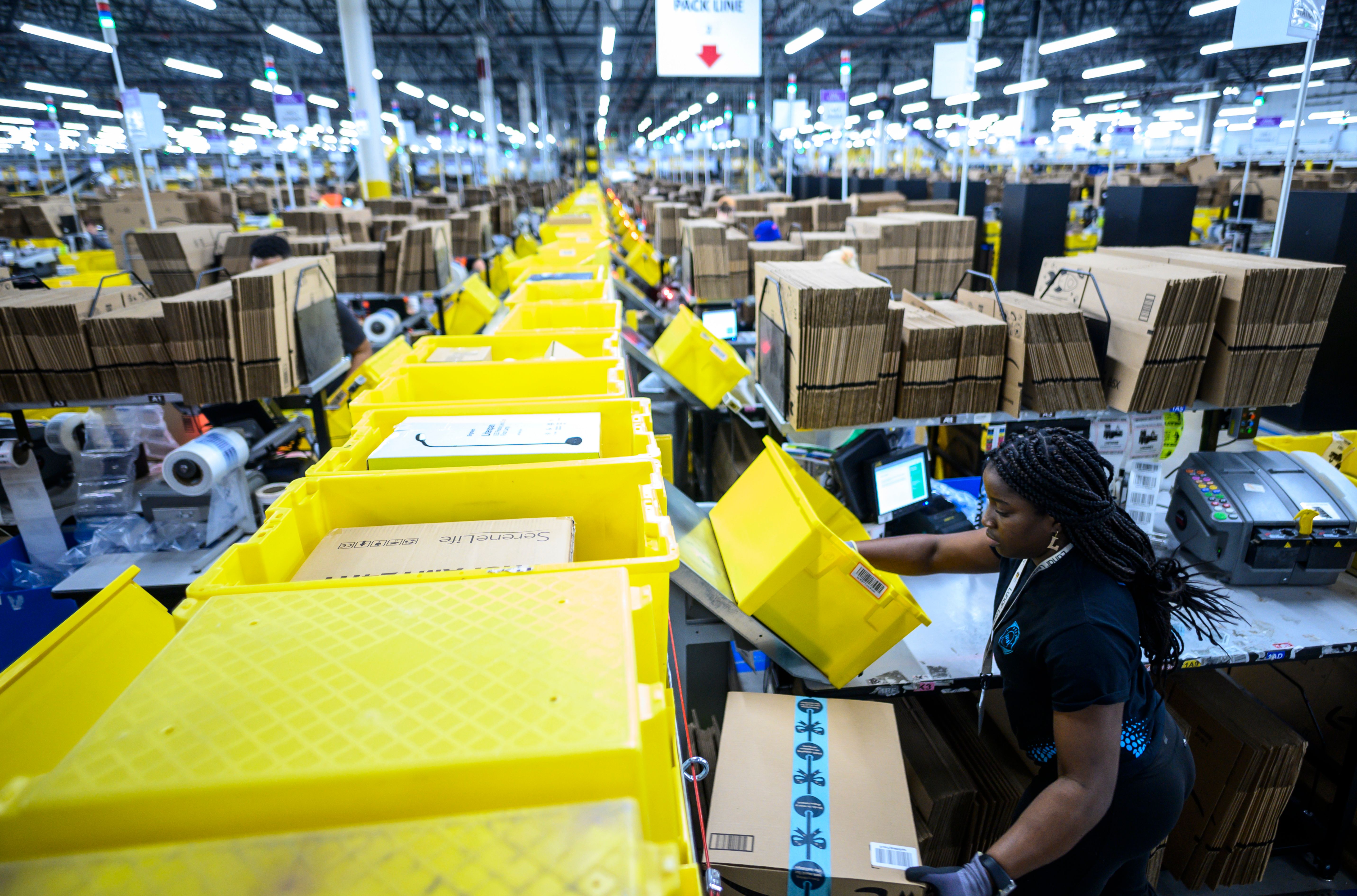 People across the nation are increasingly working from home as businesses voluntarily close, or are forced to close, in attempts to stop the spread of the CCP virus. Delivery food services are seeing higher demand for their services.
"This crisis is really a breakout moment for gig companies and for delivery companies in particular," said Julia Pollak, an economist at ZipRecruiter, in remarks to Quartz. "That shift to e-commerce, which was already happening very rapidly, is just going to accelerate."
Pizza chain Domino's is looking to hire up to 10,000 workers, according to the Washington Post, as people shift their habits to takeout or delivery amid the outbreak.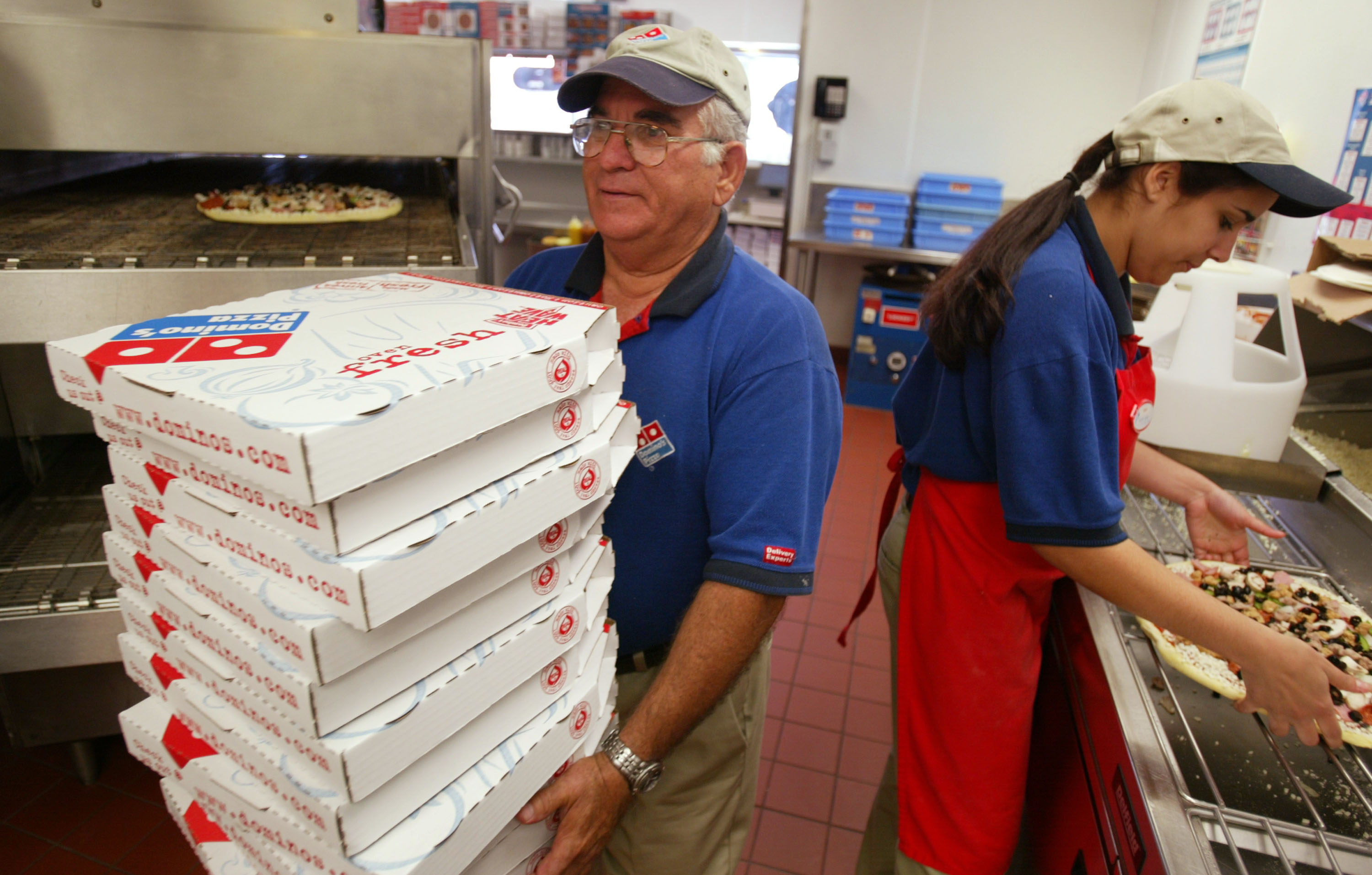 "While many local, state, and federal rules are closing dine-in restaurants, the opportunity to keep feeding our neighbors through delivery and carryout means that a small sense of normalcy is still available to everyone," said Richard Allison, Domino's chief executive officer, according to WXYZ Detroit. "Our corporate and franchise stores want to make sure they're not only feeding people, but also providing opportunity to those looking for work at this time, especially those in the heavily-impacted restaurant industry."
Meanwhile, an estimate by Goldman Sachs claims over half of U.S. small businesses will close within three months if the COVID-19 crisis is not resolved.
After surveying over 1,500 small-business owners over March 16-17, Goldman found 51 percent said they would shut down operations if the pandemic is not largely solved within three months, according to Axios. It added that 96 percent said their business had already taken a hit amid the outbreak.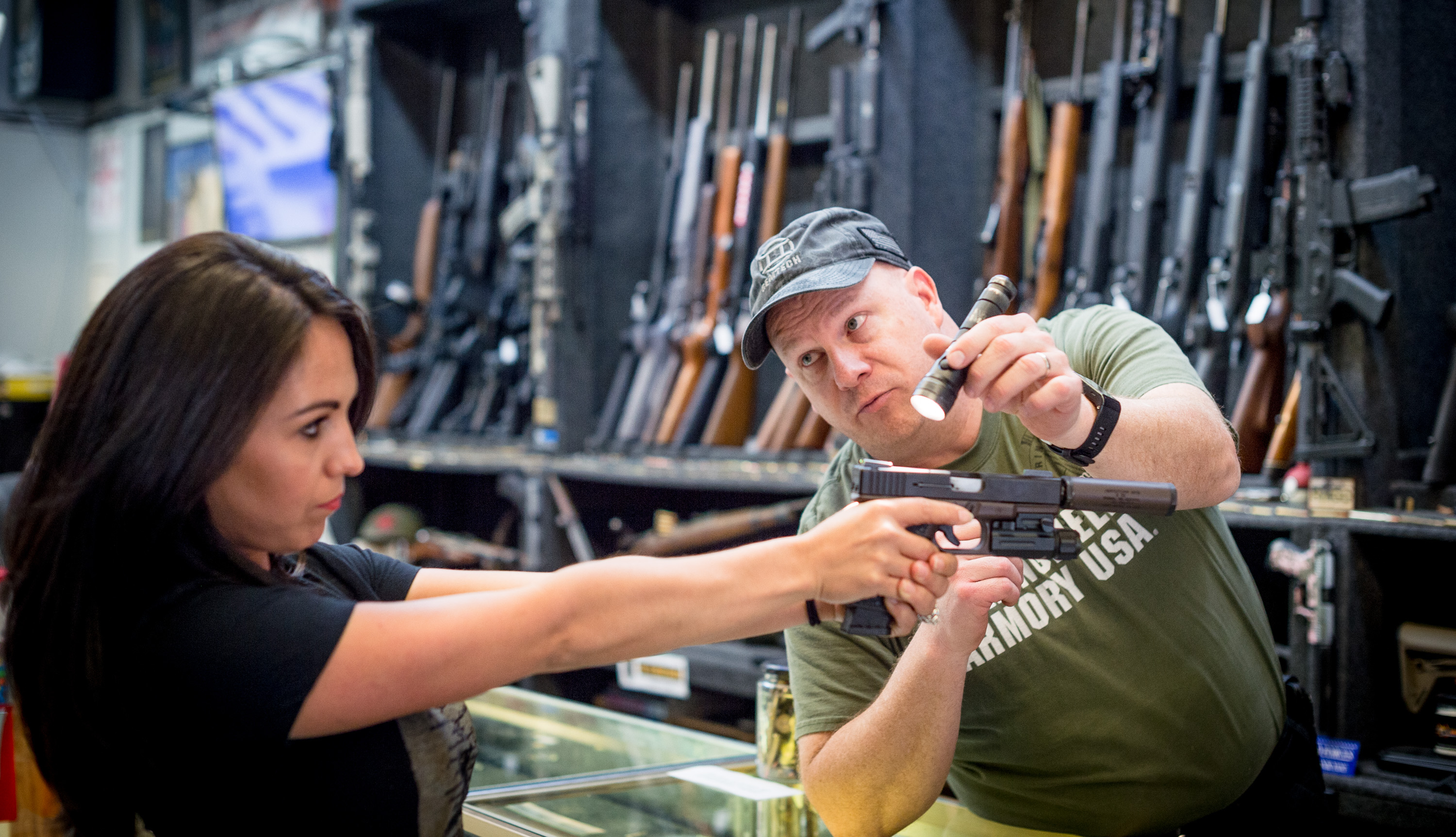 Meanwhile, an Arizona gun store owner told Breitbart that the pandemic has led to a massive surge of gun and ammunition sales.
"We've never seen anything like this," Arizona gun store owner Kyle Olsen told the publication, while Oklahoma gun store owner David Stone said business is "booming."
"When I say sales have been booming, it's an understatement," he told the Los Angeles Times.
"You got to be protected for all sorts of stuff," he said. "Seems like the world has gone mad."