CHICAGO—Seth Glass, a young financial professional, saw the looting on the night of Aug. 9 from his high-rise condo in downtown Chicago. 
He saw individuals break store windows along the Magnificent Mile, an upscale shopping district. They carried bags full of merchandise and drove off. The looting by hundreds of people in Chicago was sparked when police shot and wounded Latrell Allen, 20, on the South Side of the city, police said.
"It was scary when you saw it," Glass told The Epoch Times. For him, the memory of the June looting following the death of George Floyd was still fresh. After the June looting, he became more fearful for his safety. 
He got into the habit of taking off his nice watches or jewelry before heading out of his condo at night.
"I don't want to be a target, I don't want to stick out or have a bunch of nice things on, because it's more likely to get robbed," Glass said. "I feel like there needs to be more police actively patrolling, especially in the city right now. That's something we don't see enough of."

He doesn't think the police presence was strong enough to stop the recent looting. Officers made about 100 arrests related to the looting, and 13 officers were injured.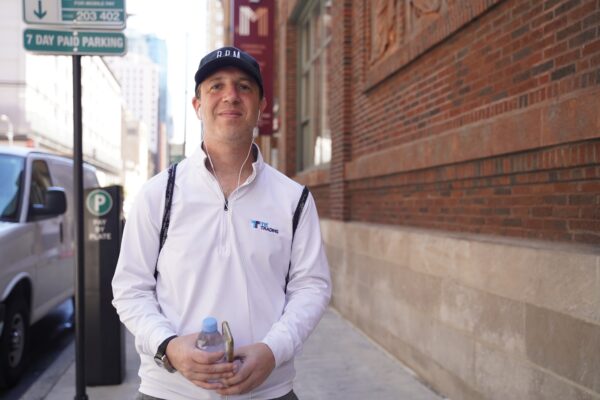 Alia Abourass, who lives in the suburbs, visits her son downtown often; she also says she would like to see a stronger police presence.
"I love downtown," Abourass said. "I hope the police would not even give them one chance to do this. The police should be here covering the area all the time."
Michael Lawry, another downtown resident, thinks Mayor Lori Lightfoot keeps the police from proactively doing their jobs.
"She allowed the first set of riots to happen," he told The Epoch Times. 
He says that back in June, when there was looting as well, Lightfoot should have confined people who were protesting Floyd's death to Grant Park downtown and had police block them from getting near the shops.  
"They're trying to turn this into some form of socialist hell," he said, regarding people reacting to officer-involved shootings with looting; he said they need to be restrained.
"If you don't check the force, it will just keep on going." 
Lawry said he and many other residents he knows in the downtown area are thinking about moving. He grew up on the South Side of Chicago, and moved downtown to get away from the violence in that area at the age of 16. 
"You know these rioters, what their problems are? They didn't grow up in my house. My mom was a big fan of 'spare the rod, spoil the child,' and my grandfather believes in order in the house," Lawry said.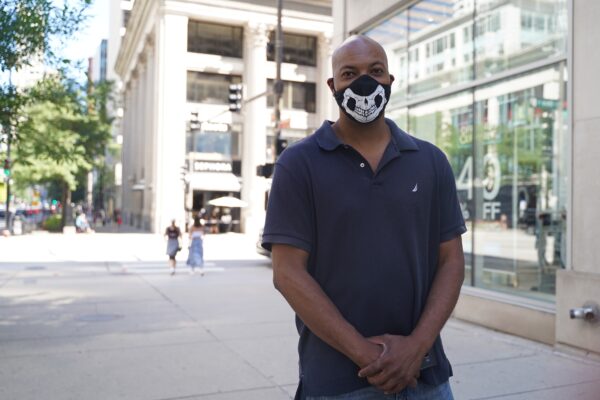 Kathy, who declined to disclose her last name, walked along Magnificent Mile on the morning of Aug. 11 to see the damage herself. She's been a Chicago resident for 32 years and now lives in Lincoln Park, an upscale neighborhood north of downtown.
"I took a walk today just to see how horrible it is. And it almost brings tears to my eyes," she said. "How did we come to this?
"It's getting out of control," Kathy said. She said of Lightfoot: "It's like her pride that she can handle it. And she is not handling it. If this turns into Portland [Oregon], it's a shame."
"Get the National Guard in here before it gets worse," Kathy said.