Xi Jinping's regime has seriously exacerbated China's deepening energy crisis through the illegal, chronic, and widespread flouting of terms of its World Trade Organization (WTO) membership, observers said this week.
While the current energy shortfall facing China has to do partly with massive flooding that has hampered operations in the country's coal-producing regions, Beijing has not taken sensible steps to open up the domestic market to imports from the countries best positioned to supply coal that is desperately needed as winter approaches, according to analysts. On the contrary, the Chinese regime has enforced an unofficial ban on imports of coal from Australia, which many view as a reaction to Australia's call for an inquiry into Beijing's handling of the COVID-19 outbreak.
Partly as a result of the deprivation of Australian coal, millions in China are suffering under spiraling energy costs and strict energy rationing. Beijing could ameliorate the situation by complying with its obligations, or another party could contest its violations and try to make Beijing comply, analysts say. But the latter course may be tricky given the Chinese Communist Party's (CCP) tactic of applying the ban through unofficial means and in the absence of a formal measure.
An Illegal Move
Even given certain exemptions that can apply within WTO rules, there can be no doubt that Beijing's heavy-handed move against Australia violates the terms of WTO membership, observers said.
"WTO rules prohibit any member from imposing quantitative restrictions on imports (and exports), subject to certain exceptions. Therefore, China's import ban on Australian coal is likely to be WTO-illegal, unless the ban can be justified based on the WTO exceptions such as environmental protection and preservation of natural resources," said Weihuan Zhou, an associate professor of law at the University of New South Wales in Sydney.
Zhou said that the ban cannot be justified on those grounds. China continues to import coal from other nations and maintains an agreement with Indonesia for the import of thermal coal, Zhou noted. It is widely reported that China imposed an informal ban on Australian coal over political disagreements, he added. Evidence is lacking for any environmental risks peculiarly associated with Australian coal, as opposed to coal from Indonesia or other nations, Zhou pointed out.
Many analysts have noted that the ban that Beijing has implemented seems to have a political motive—it is a punitive response to the human rights and governance concerns raised by Australia—rather than growing out of valid environmental concerns in accordance with WTO rules.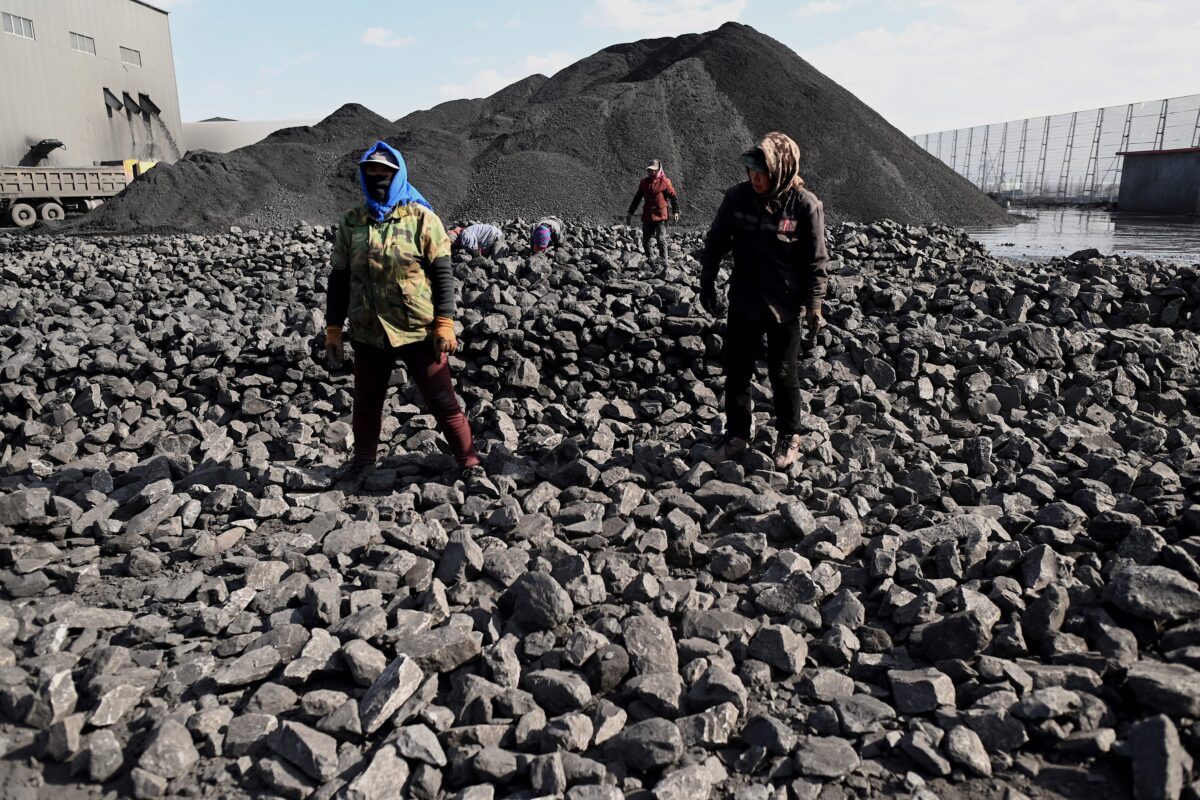 But the blatant illegality of the CCP's move does not mean that challenging and overturning it will be a simple matter.
"The difficulty to challenge the Chinese ban under the WTO lies in the identification of a Chinese measure, if, as reported, the restriction was effectuated through informal instructions of the Chinese government to state-owned importers without a formal measure or decision of the customs or other authorities," Zhou commented.
One question is who could bring a challenge against the ban. An obvious answer might be Australia, but the plaintiff will need to meet a high evidentiary bar, presenting evidence to establish that state entities and importers in China are heeding specific CCP dictates when they decline to import coal from Australia, and are not doing so voluntarily. In Zhou's view, proving this may be difficult, but not impossible.
"They're aware that explicit decrees put down on paper would result in running afoul of WTO rules. Hence they're being more surreptitious about it, doing it through verbal guidance" to coal importers in China, agreed Stephen Ezell, vice president for global innovation policy at the Information Technology and Innovation Foundation, a Washington-based think tank.
"What can be done about it? Certainly if there are any definite statements that can be found, they could form the basis for a case that could be brought before the WTO," Ezell said.
Economic Liberalization
Regardless of the fate of any effort to overturn China's illegal and politically motivated ban on Australian coal, ameliorating the current crisis and preventing such disasters in the future will require more than one well-aimed legal action, some experts believe. Far-reaching economic reforms in China are necessary, they say, with a view to making the market more responsive to supply and demand rather than ideological dictates.
"Reforms in the energy sector would require less state intervention and more price-setting based on market forces. As it is a critical public sector, some state intervention and regulation is necessary, but over-intervention/regulation disincentivizes production and new entrants," Zhou said.
"China needs to promote the sustainable growth of new energy and the development of related technologies, which are essential not only for energy supply but also for China's ambitious climate goals."
A realistic campaign for green energy clearly would help meet demand in the desperate regions of the country without falling afoul of the terms of WTO membership, he added.
Putting Pressure on Beijing
While Beijing clearly does resent Australia's calling attention to its Covid-19 response, the issue is really far broader, said Ezell of the Information Technology and Innovation Foundation.
"Australia is reaching out and integrating itself more closely with the U.S. and U.K., and saying it is willing to contest some of China's expansion in East Asia," Ezell observed.
"When China originally joined the WTO, and, subsequently, when it entered into side negotiations and commitments with nations like the U.S. about letting foreign films in, or foreign enterprises, banking, and financial services, there's a whole range of issues where they've failed to adhere to rules," Ezell said.
In Ezell's view, the ban on Australian coal and other instances of non-compliance with WTO rules are, at bottom, political measures taken out of more general vindictiveness toward Australia, the United States, and other countries.
Hence, one of the most obvious solutions to the energy crisis—getting Beijing to lift the ban on Australian coal—is properly seen as part of a range of goals all falling under the umbrella of influencing Xi Jinping's regime to meet the standards and expectations of international trade organizations.
Ezell said he sees potential here for a body that would be for international trade what NATO is for defense and national security—a group of like-minded democratic nations with a clear set of rules and reliable mechanisms for enforcing them. Faced with an illegal move like Beijing's ban on Australian coal, the organization could respond in kind, with measures that would ban the importation of goods or products from China, if there is no alternative.
In Ezell's view, democratic nations already have significant leverage in dealing with Beijing thanks to the latter's application to join the Comprehensive and Progressive Agreement for Trans-Pacific Partnership (CPTPP), a regional trade pact.
Given this, Australia, being a member of the CPTPP, is now in a position to hold up Beijing's blatantly illegal moves as evidence that the CCP is incapable of satisfying the requirements of membership in a trade agreement with high standards and expectations of its members, Ezell believes. Yet another possibility that Ezell envisions would be to admit Taiwan to the CPTPP. The democratic island applied to join the pact in September, a week after Beijing summited its bid.
"The broader point, in my view, is that countries need to collectively raise the cost to Beijing if they're going to continue to pursue these types of behaviors," Ezell said. "This issue is reflective of a broader challenge that the CCP poses to the global economic system."