The U.S. special representative for Iran warned that the successor to Iran's Quds Force, Gen. Esmail Ghaani, will suffer the same fate as his predecessor if he directs attacks that kill Americans.
Following the U.S. airstrike that killed Gen. Qassem Soleimani in Baghdad on Jan. 3, Iran appointed Ghaani as the new chief of the Quds Force, which is overseen by Iran's Revolutionary Guards and was allegedly used by Tehran to exert control of a variety of Shi'ite groups in the Middle East. U.S. President Donald Trump and Secretary Mike Pompeo said Soleimani was killed because he was plotting attacks against U.S. facilities and personnel.
Ghaani recently made international headlines when he vowed to exact "manly revenge" against the United States after his predecessor's death. "Through endeavors of [those] around the world who want vengeance over his blood, we will hit his enemy in a manly fashion," he said on Jan. 20, Qatar-backed Al Jazeera TV reported.
Brian Hook, U.S. special representative for Iran, said that if "Ghaani follows the same path of killing Americans then he will meet the same fate" as Soleimani, according to an interview with Arabic newspaper Asharq al-Awsat.
Hook, speaking in Davos, Switzerland, said that Trump made it clear "that any attack on Americans or American interests would be met with a decisive response."

"This isn't a new threat. The president has always said that he will always respond decisively to protect American interests," Hook said. "I think the Iranian regime understands now that they cannot attack America and get away with it."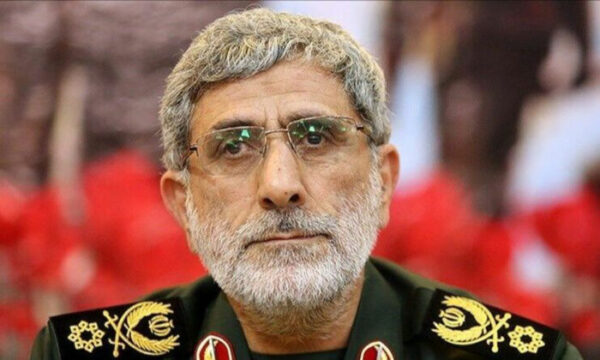 In the interview, Hook noted that Soleimani was effectively in charge of Iran's proxies in the Middle East, including Yemen's Houthis, Hezbollah in Lebanon, and a variety of Iraqi militia groups. Prior to the Soleimani airstrike, the United States targeted several militia group positions inside Iraq. Hezbollah and associated groups then rioted and attacked the U.S. Embassy in Baghdad. Tehran has denied any involvement in managing such proxy forces.
"We took the world's most dangerous terrorists off the battlefield. … And as a consequence, the region is going to be safer because Soleimani was the glue that held together the proxies, and his death will create a void that the regime will not be able to fill," Hook told the news outlet.
In retaliation to Soleimani's death, Iran fired a barrage of missiles at Iraqi bases housing U.S. troops, causing no deaths, although some soldiers reported concussion-like injuries. Hours later, Iran shot down a Ukrainian International Airlines plane near Tehran's international airport, killing all 176 people on board.