President Donald Trump and a soldier teamed up to surprise the soldier's family at the State of the Union on Tuesday night in Washington.
Trump spoke of veterans and gold star families who were attending his speech, saying "war places a heavy burden" on them before highlighting Amy Williams and her two young children.
"Amy works full time, and volunteers countless hours helping other military families," Trump said. "For the past seven months, she has done it all while her husband, Sgt. 1st Class Townsend Williams, is in Afghanistan on his fourth deployment to the Middle East."
Elliana, 6, and Rowan, 3, hadn't seen their father's face for many months, the president said.
"Your sacrifice makes it possible for all of our people to live in safety and in peace and we want to thank you. Thank you, Amy," Trump said, before adding, "Tonight we have a very special surprise. Your husband is back from deployment. He is here with us tonight. And we couldn't keep him waiting any longer."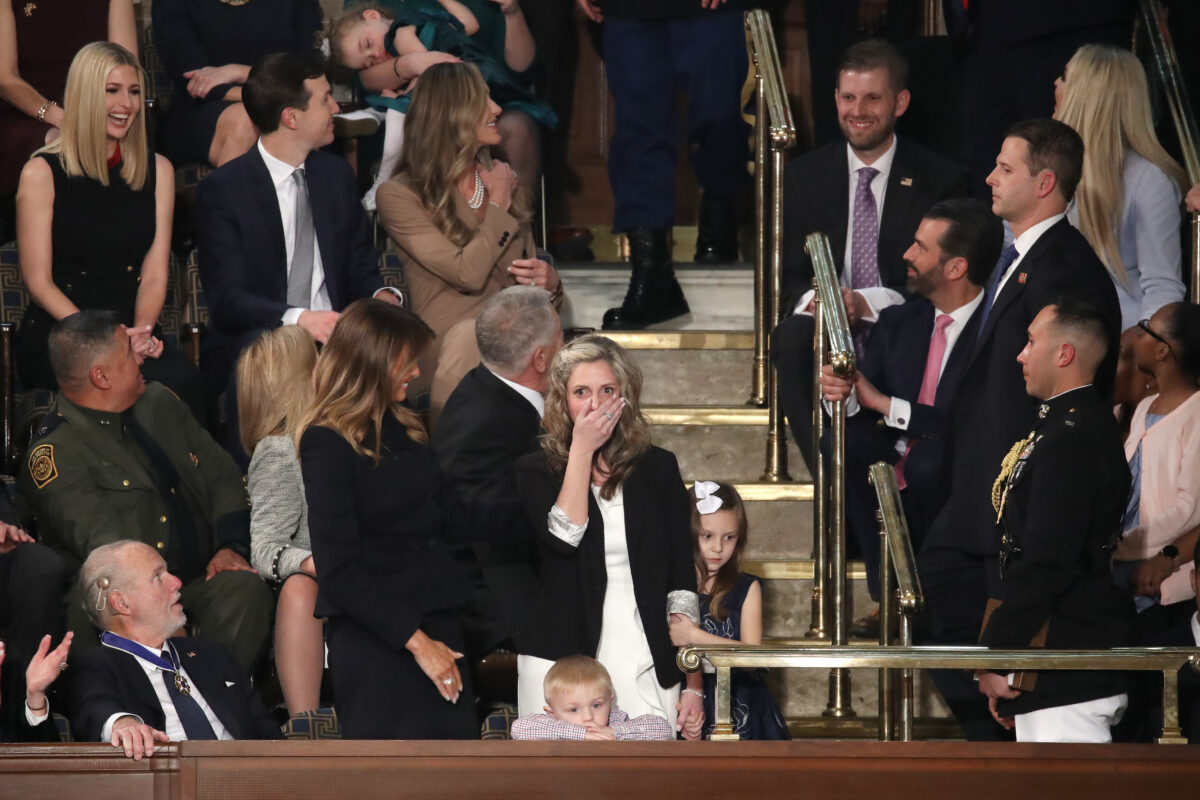 Sgt. Williams appeared and embraced his family, prompting cheers of "USA."
"Welcome home, Sgt. Williams. Thank you very much. As the world bears witness tonight, America is a land of heroes. There's a place where greatness is born, where destinies are forged and where legends come to life," Trump said.
Williams said in a video posted by the U.S. Army that he transferred from the National Guard in 2005 after he realized he wanted to be a paratrooper.
"I hold service to my country, my unit, and my men very close to my heart. I wouldn't be able to do any of this without my family," he said. "I'm grateful to be able to serve in the United States Army. God Bless America."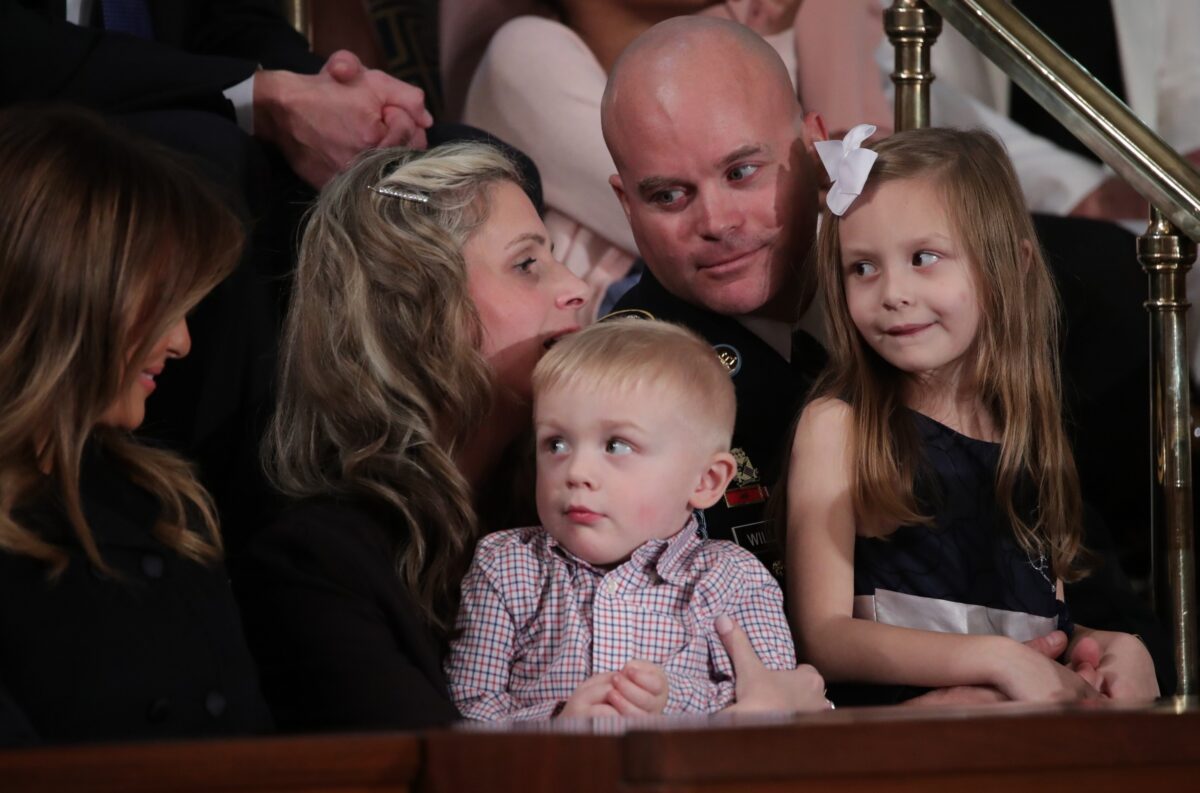 Amy Williams and her children were three of the special guests invited to attend the speech. Trump and First Lady Melania Trump also invited Tony Rankins, an Ohio resident who suffered from Post-Traumatic Stress Disorder after serving in the U.S. Army and became addicted to drugs before getting a job in an Opportunity Zone in Cincinnati; Paul Murrow, an Alabama resident who is also a U.S. Army veteran and is building a concrete plant in an Opportunity Zone in Montgomery; and Charles McGee, a retired brigadier general who was one of the Tuskegee Airmen.
Trump in his speech said that part of his agenda is to protect American security.
"Over the last two years, we have begun to fully rebuild the United States military, with $700 billion last year and $716 billion this year. We are also getting other nations to pay their fair share. Finally. Finally," he said.
"For years, the United States was being treated very unfairly by friends of ours, members of NATO. But now we have secured, over the last couple of years, more than $100 billion of increase in defense spending from our NATO Allies. They said it couldn't be done. As part of our military build-up, the United States is developing a state-of-the-art missile defense system. Under my administration, we will never apologize for advancing America's interests."