A soldier in Russia shot and killed eight fellow servicemen in the nation's Far East region, state-run news outlets said on Friday.
Officials said the shooting took place in the village of Gorny in Chita, located near the Russian-Chinese border, in the Transbaikal region, the state-backed TASS news agency reported.
The soldier's name has not yet been released, and he is said to be a conscript. He was guarding a nearby base, the defense ministry said, according to the BBC.
Reports said that six conscripts and two officers were gunned down in the incident.
The defense ministry stated that the soldier opened fire on his colleagues, using his service weapon, as they changed guard at around 6:20 p.m. local time, TASS also reported.

Ministry officials said he had a "nervous breakdown over personal problems unrelated to his military duties," TASS also reported.
The soldier was described as a "young man" in local reports, and he is said to have aimed at his victims' heads before shooting those he had injured, The Telegraph reported. Witnesses said he used "controlled shots" during the incident.
A deputy defense ministry official, Andrey Kartapolov, is slated to travel to the military base, which is also located close to the border with Mongolia, to investigate.

Elaborating further, the Russian defense ministry said: "At 6:20 p.m. local time on October 25, a serviceman of the repair and maintenance base stationed on the territory of the Trans-Baikal Region opened fire against his fellow servicemen from this service firearm during a change of the guard," the TASS news agency reported. "As a result, eight servicemen were killed on the spot while two others received wounds of various severity."
The two injured soldiers and officers "were promptly taken to the military hospital where they received necessary qualified medical assistance and their health condition is not life-threatening," the statement added.
Those two soldiers are in critical condition, officials also said.
Dam Collapses at Russian Gold Mine
A dam collapse at a gold mine in Russia left at least 15 people dead, officials in Siberia have confirmed as rescuers on Oct. 20 were attempting to locate survivors.
Six people are unaccounted for after the dam collapsed near the Seiba River in Krasnoyarsk, located about 2,500 miles from Moscow, CNN reported, citing the Russian Emergencies Ministry for the Krasnoyarsk Region.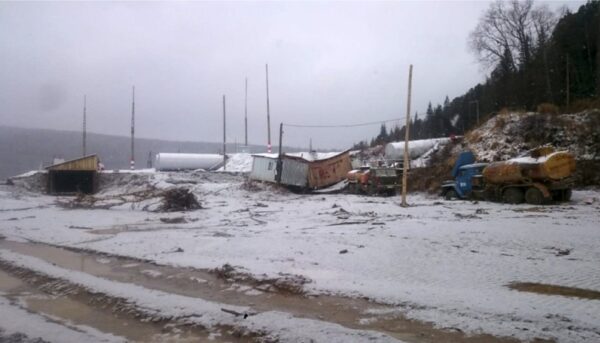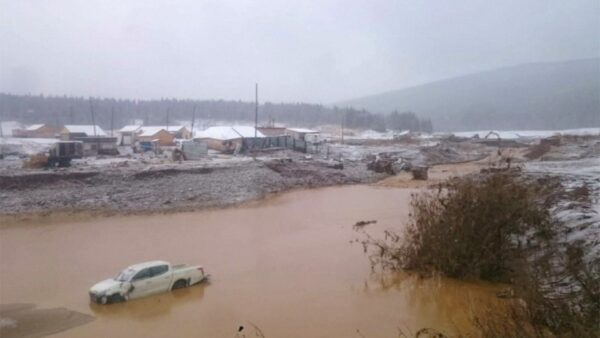 The dam wasn't approved or registered for use by Rostechnadzor, the Russian agency for technological and ecological oversight, The Associated Press reported.