Pfc. Matthew Cox, a member of the Iowa National Guard, died after getting caught in a strong current at a beach in Cuba, officials said.
Cox went missing while swimming at Cable Beach off the southern tip of Cuba on Oct. 16. His body was found the following day.
Four others were swimming with him but none of them were hurt.
Cox was "overpowered by the strong current," the Iowa National Guard said in a statement sent to the Des Moines Register.
Starting in October 2017, Cox was a member of Iowa National Guard's 186th Military Police Company based at Camp Dodge. He deployed to Cuba in July in support of the joint military task force at Guantanamo Bay.
"This is indeed a sad day for the Iowa National Guard. The loss of a Soldier under any circumstances is difficult. My heart aches for Matthew's family as well as the Soldiers he served with in the 186th MP Company," Maj. Gen. Tim Orr, the Adjutant General of the Iowa National Guard, said in a press release, reported The Gazette.
"Our thoughts and prayers are with the Cox family and his fellow Soldiers. We will do everything in our power to assist them during this difficult time."
The Messenger reported that Cox was a native of Des Moines who was homeschooled growing up and helped his grandparents farm near Leon. He was active in the Civil Air Patrol, the Des Moines Police Explorers, and the First Baptist Church in Urbandale.
Officials are now investigating the death of Cox, who was survived by his parents and brother.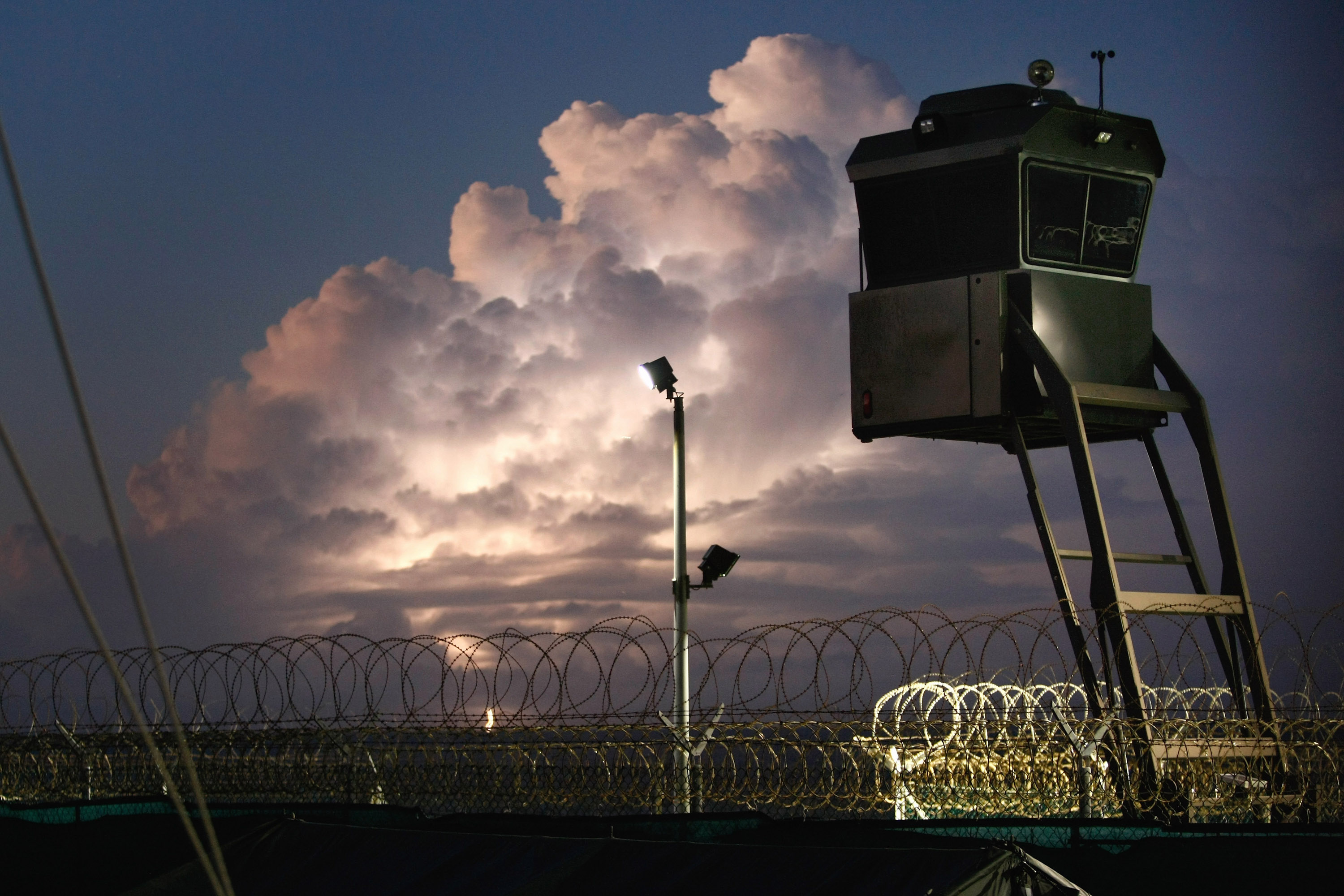 Naval Station Guantanamo Bay
Guantanamo Bay is the southernmost deep-water U.S. Naval Base, according to the Navy.
"Naval Station Guantanamo Bay is the forward, ready, and irreplaceable U.S. sea power platform in the Caribbean. For more than a century, its presence has given decision-makers unique options across the range of military and interagency operations," the Navy said in a description on its website.
"Guantanamo Bay strives to provide state-of-the-art self-sustaining infrastructure, while supporting unified, inter-agency joint operations, and training. Naval Station Guantanamo Bay provides a high quality of life for all residents and preserves the installation's sensitive environmental, historic, and cultural resources."
The Guantanamo Bay military prison is located inside the naval base. It's used by the United States to hold terrorists and suspected terrorists, where detainees can be held indefinitely. The number of detainees dropped under President Barack Obama, but he didn't follow through on a promise to close it.
From NTD.tv