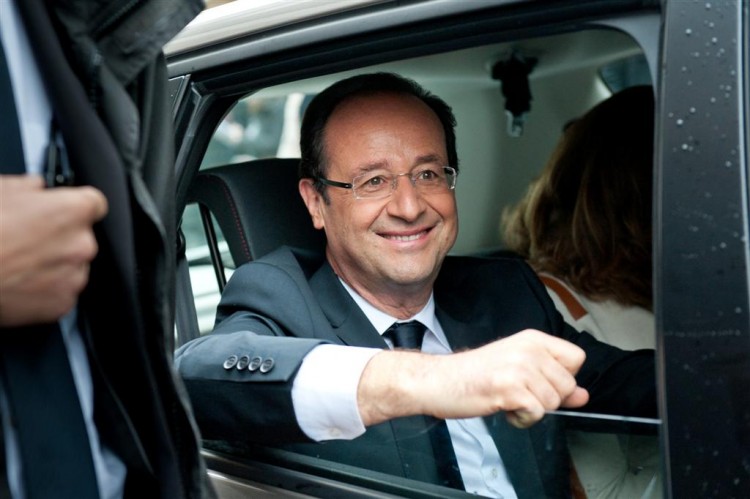 PARIS—As polls had anticipated, François Hollande has been elected French President, winning with 51.9 per cent of the vote after a tense presidential election campaign. Hollande has now become the first socialist to win a French presidential election since 1988 and the seventh President of France's Fifth Republic.
Hollande learned the news of his victory from Tulle, his political heartland in the South West of France.
Hollande has said he intends to first renegotiate the European budget deal, against the will of Germany, and to obtain more guarantees that economic growth will be promoted rather than focusing solely on budget austerity. As a result it is widely anticipated that the European Union will enter a new dynamic and, arguably, a more balanced relationship between France and Germany.
At the domestic level, Hollande said in campaigning that he would balance the budget by increasing taxes on the wealthier portion of French citizens and diminish state expenditures, except in the area of education where he said he would hire 60,000 new teachers and school workers.
The turnout of the second round of the election has been high with, as in the first round, more than 80 percent of voters casting their ballot for one candidate or the other.
President Sarkozy, who had been in office since 2007, failed to convince far-right voters that he would be able to tackle the immigration, security and economic issues faced by France. Moreover, he lost the support of a significant number of centrist voters, illustrated by the centrist presidential candidate, François Bayrou's declaration that he would vote for Hollande to express his opposition to the far-right move of Sarkozy.
Sarkozy said he was solely responsible for the defeat and announced that he would not lead the campaign of the conservative camp for the upcoming parliamentary elections in June. Both socialists and conservatives will now concentrate on this second major election of the year, which is expected to give a clear majority and legislative dominance to Hollande.