Social media users blasted reports, citing a grower, that avocados would run out in weeks if President Trump were to shut down the U.S.-Mexico border.
"You couldn't pick a worse time of year because Mexico supplies virtually 100 percent of the avocados in the U.S. right now," Steve Barnard, president and chief executive of Mission Produce, told the Reuters news agency.
"California is just starting and they have a very small crop, but they're not relevant right now and won't be for another month or so."
Last week, Trump said he would shut down the Southern Border as early as this week if Mexico cannot "immediately stop" the inflow of illegal immigrants.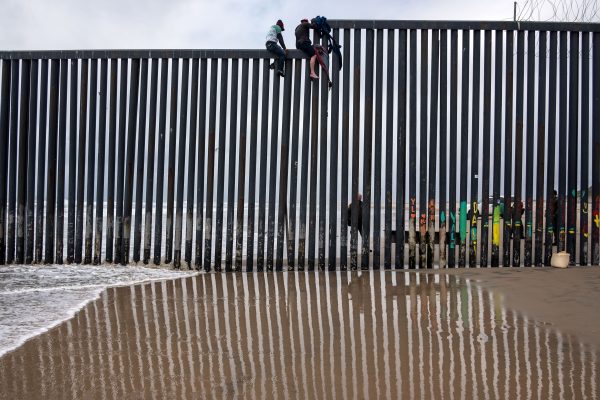 The U.S. Customs and Border Protection said at least 100,000 migrants have been apprehended at the border in March, which represents the highest monthly total in about a decade, Fox News reported.
"If Mexico doesn't immediately stop ALL illegal immigration coming into the United States through our Southern Border, I will be CLOSING the Border, or large sections of the Border, next week. This would be so easy for Mexico to do, but they just take our money and 'talk.' Besides, we lose so much money with them, especially when you add in drug trafficking etc.), that the Border closing would be a good thing!" Trump said in two tweets last week.
Regarding the claim of a shortage, social media users and commenters blasted the report. Many on both sides of the political spectrum said the issue of illegal immigration far outweighs a potential avocado shortage.
Backlash
First world problems America would run out of avocados in three weeks if border is shut https://t.co/2nMYPpZkMz via @MailOnline

— gary rooney (@garyrooney11) April 1, 2019
Avocados?!?! We have metric tons of illegal drugs, gang members, human traffickers, and 1000's of illegals crossing everyday. Keep the Avocados!

America would run out of avocados in weeks if Trump shuts border with Mexico, grower warns https://t.co/O3OhARsOaK #FoxNews

— JJ Truth (@1Romans58) April 1, 2019
Meh. I prefer a well regulated border to avocados!

— Space Viking (@MikeCol81647162) April 1, 2019
I don't believe that Trump is talking about the Commercial Trade Tractor/ Trailer facilities or Seaports. I think he is considering the closing of pedestrian border crossing. So there will be no avocado shortages people.

— Todd (@exodus4us) April 1, 2019
"America would run out of avocados in three weeks if Trump shuts the US-Mexico border"

All that poor, naked millennial toast.

— Robert (@TheCheekyTaurus) April 1, 2019
I love me some avocados. I could not care less if I never had another one if it means fixing the border crisis.

— Sully (@Sully594) April 1, 2019
Really!! Is this the massive news story of the year!! Who cares morons we are talking about lives of border patrol agents and Americans! The taxpayers money being wasted and we need to take care of Americans and you post a story about running out of avocados! Desperate news! Lol

— Tony (@Tony71421) April 1, 2019
This is a Democrat congress and couldn't care less about what's going on at the border. There will be no actions taken by them. Only President Trump can fix it if he closes down the border.We can do without Mexican Avocados & Asparagus

.@POTUS #Q #QAnon #MAGA #QArmy #WWG1WGA

— Joseph Salvatore ⭐⭐⭐ (@Josal87) March 30, 2019