WASHINGTON—Just three weeks before November's midterms, the sisters behind the popular conservative YouTube channel Diamond and Silk launched the new documentary "Dummycrats," taking on the Democratic Party.
The film premiered at the Trump International Hotel in Washington on Oct. 15 and screened in nearly 800 theaters across the country for a one-night event.
Lynnette "Diamond" Hardaway and Rochelle "Silk" Richardson are former Democrats from North Carolina who quit the party and campaigned for Trump during the 2016 election. They have been vocal and loyal supporters of President Donald Trump and his policies.
The movie "Dummycrats" makes people laugh but it also educates them, said Hardaway and Richardson, who frequently have criticized liberal media's coverage of Democrats.
"It's very important that Americans no longer just listen to sound bites," the sisters, who frequently finish each other's sentences, told The Epoch Times.
The film calls out Democrats including former presidential nominee Hillary Clinton, former Vice President Joe Biden, Rep. Maxine Waters, and House Minority Leader Nancy Pelosi.
In the movie, the YouTube stars visit the California districts of Waters and Pelosi to observe the impact of progressive policies on their communities. They also talk to citizens to understand whether they like the policies of their elected officials.
The sisters criticize Waters for living in a mansion in an affluent neighborhood and refusing to live in her own "poverty-stricken" district.
"Talk about what's happening right now in these communities. People living in tents, people defecating on the streets. That's a problem that's got to be solved," Hardaway and Richardson said.
They also blast Democrats for supporting illegal immigrants instead of American citizens in their districts.
"We are holding Congress accountable. Long gone are the days when you think you can walk in poor come out rich," Hardaway and Richardson said.
"If you are not doing right by the American people we're going to have to vote you out. So I guess you can say we're taking back our country."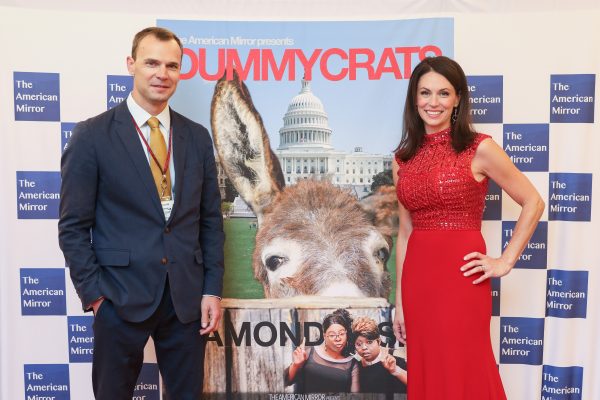 The film also covers the "poop problem" plaguing San Francisco. In the movie, the social media stars come upon a member of the "poop patrol" power washing the sidewalk in Pelosi's district.
Katrina Pierson, national spokesperson for the Trump campaign, said: "I thought the film was fantastic, hilarious, and very informative.
"There were things that I didn't even know that some of these politicians were involved with. It was just very real, and it's very reminiscent of the Diamond and Silk that we all know and love, people who are passionate about their country."
Dependence
The movie describes how the Democratic Party is now trying to make immigrants dependent on their policies.
According to conservatives, the African-American population has been abused by the Democratic Party for decades with heavy taxation, government dependence, and identity politics. And they believe the party now uses immigrants the same way they have used African-Americans.
Kyle Olson, the film's executive producer, says he aimed to expose the dangers that come with open borders and illegal immigration.
"In the movie, I show how easy it is to cross over one of the barriers. I mean it takes ten seconds. If someone is really determined to get over the border they're going to do it," he told The Epoch Times.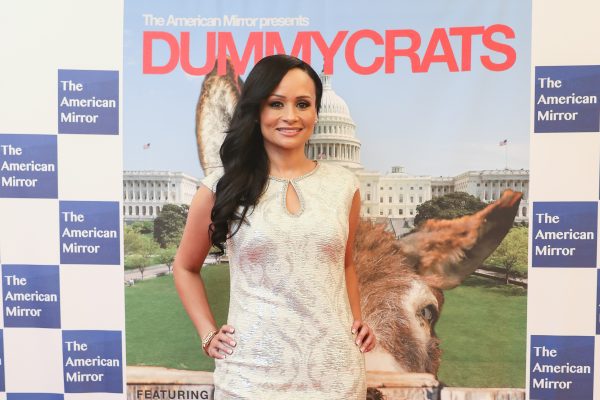 The documentary also features an interview with Michelle Root, mother of Sarah Root, who was killed in 2016 by a drunken driver living in the United States illegally.
The film aims to make a compelling case about why people should not vote for Democrats in November, Olson said.
It seeks to draw the attention of independent and undecided voters or conservatives who do not turn out in strong numbers for midterms.
Juanita Broaddrick, known for her prominent allegations that former President Bill Clinton raped her in 1978 and Hillary Clinton tried to silence her, said "Dummycrats" is a compelling movie.
"I think this movie could be a huge turning point and can absolutely bring the red wave out," she said.
Social Media Censorship
The sisters earlier accused social media giants of censoring their content. They called on Facebook to let people freely express themselves.
"It seems like we're living in a new Jim Crow days. You have the social media platforms banding together and trying to silence conservative voices. That has got to stop," they said.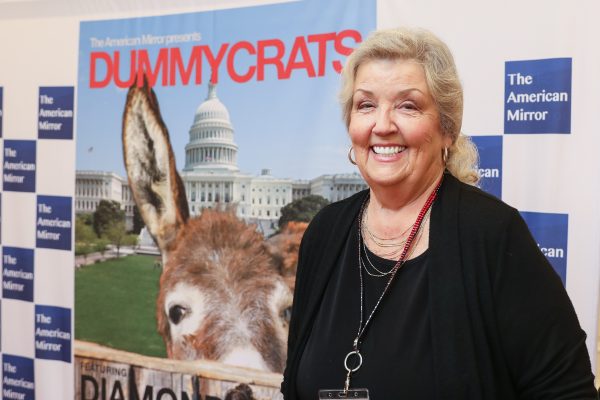 The YouTube stars are currently working on a project called ChitChatMe.com to overcome the censorship.
"It is another platform for individuals that want a voice and don't want their voice censored," the sisters said.
"It's in beta testing right now. We're working on it slowly but surely getting it up and running."
Diamond and Silk believe they have achieved the American dream without chasing it.
"We went from YouTube to the big screen tonight in 800 theaters nationwide," they said.
"We took absolutely nothing and made something out of it without meaning to do it. If you ever want to make God laugh tell him your plans. We had no plans but we went with the flow. But then look at how everything unfolded."