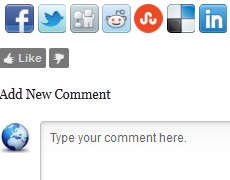 NEW YORK—The first social media guidelines for Department of Education (DOE) employees were posted on Monday, with a range of policies for both professional and personal social media use.
On personal accounts, such as Facebook, Twitter, and Google+, DOE employees are forbidden from communicating with students, according to an online document. Becoming friends on such sites, as well as commenting or posting messages are examples of communications.
Other types of social media referred to include blogs such as WordPress; micro-blogs such as Tumblr; and media sharing websites such as YouTube.
If a DOE employee has had students as friends, they "should take steps to remove" them, states the document.
Separate professional accounts, linked to a professional, not personal, email address, are permissible.
"For example, a teacher might establish a Facebook page for a seventh-grade English class to discuss key issues related to a piece of literature; or, an art instructor might create a Flickr page to display student art work," states the DOE website.
Information meetings for DOE employees will be held in May and July and trainings will be held this spring and fall.
Any feedback or suggestions should be sent to socialmedia@schools.nyc.gov