Sobeys Inc., Canada's second largest food retailer, revealed its plan to get rid of plastic grocery bags at all of its 225 locations in the country today—a move that will take an estimated 225 million plastic bags out of circulation.
The change will begin taking effect by the end of January 2020. Sobeys said in a news release posted on their website that they will start by pulling the bags from Sobeys stores, then gradually working to phase them out completely throughout all of their banners, including the brands FreshCo, Safeway, Thrifty Foods, Price Chopper, and Foodland.
Sobeys also announced its intention to remove the bags from U.S.-based IGA stores in Quebec, which it owns, and said IGA is preparing to launch a September 2019 campaign to encourage reusable bag adoption. The campaign would include providing designated parking spaces for customers who bring their own reusable bags to shop, and using promotional IGA offers on reusable bags and boxes to spur customer use.
Sobeys Inc. is a subsidiary of Empire Company Limited with headquarters in Stellarton, Nova Scotia. It owns and operates more than 1,500 grocery stores in all 10 provinces and employs more than 123,000 total employees.
The grocery giant is reportedly the first national grocer in Canada to completely eliminate plastic bags. The release called it "an important first step in the retailer's journey towards eliminating unnecessary plastic from grocery stores."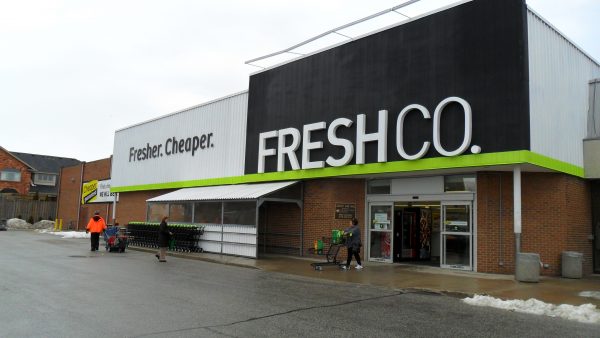 "So many of our customers and our employees have told us loud and clear—they want us to use less plastic—and we agree with them," said Michael Medline, the president and CEO of Sobeys Inc.
"We decided to act now instead of taking years to study and only make long-term commitments. We're taking action now, making a tangible difference today and into the future. This is a significant first step, but it's only a first step. We need to go further, and we will."
The company says it will offer paper bags to replace the plastic ones traditionally offered at grocers, but encourages customers to bring their own reusable bags, which will also be available for recycling at Sobeys stores.
Sobeys plans to replace the plastics used in its stores' produce aisles as well. By August 2019, they will introduce reusable mesh bags created from recyclable water bottles as an alternative for customer use. Sobeys says the bags were originally implemented at IGA stores in Quebec and received "highly positive feedback" from customers.
Sobeys is also partnering with Enactus Canada, a student organization that focuses on enabling progress through entrepreneurial actions. The partnership will involve a "community empowerment project accelerator" to challenge Canadian youth to come up with innovative solutions to reduce national plastic use. The company says the project reaffirms its commitment to reducing plastics.
"It's time for change, and we will not stop innovating and bringing to market new ways to remove avoidable plastic from retail," said Vittoria Varalli, the chief of staff and vice president of sustainability of Sobeys Inc.
"We are working with our industry partners and key stakeholders on eradicating plastics from the system. There are many factors to balance like food waste and food safety when assessing the need for packaging in the grocery retail supply chain. It will take a collective effort to drive real, meaningful change for the future."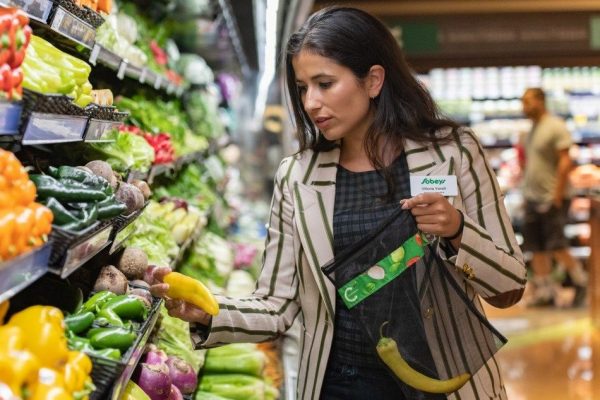 Sobeys' announcement comes ahead of the enactment of a decision made by the Canadian federal government to ban single-use plastics by 2021, which many businesses and companies have been responding to.