Soaring Prices, Strikes Plague China
June 13, 2010 8:14 pm Last Updated: October 1, 2015 7:53 pm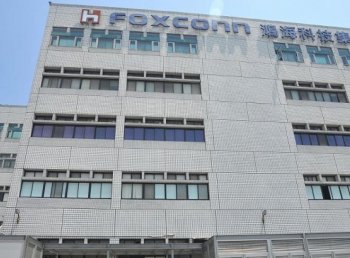 Soaring prices in China have caused workers at manufacturing plants throughout the country to go on strike for higher pay.
While some experts say the pay raises don't keep up with the rising cost of consumer products, others warn that demands for higher pay are causing shutdowns of many small and medium-size businesses.
Wenweipo, a Hong Kong-based newspaper, reported on June 9 that the continual strikes by manufacturing workers and their demands for pay raises have resulted in minimum-wage increases in inland cities and provinces.
Leading companies such as Foxconn and Honda have agreed to pay between 20 and 30 percent more in wages.
While it sounds like a good thing for workers, Nanfang Daily reported on June 9 that many experts predict that the cost of living will keep going up, and that the consumer price index (CPI) may exceed the threshold of 3 percent.
A net surfer named Lin Quanhui, who claims to be working for a state-run company in the southern Pearl River Delta, wrote on the Nanfang Daily BBS that the company's profits have increased steadily in the past years.
"I am generally recognized as a technology backbone at the company, and I received a raise of 1.5 percent for the past few years [while] the CPI has increased an average of 3 percent [and] the price of pork has increased 50 percent already," Lin wrote.
Tang Jun, a sociologist at the Chinese Academy of Social Sciences, believes that to merely raise the minimum wage cannot solve workers' low-income problem: "The price increase of daily necessities is higher than that of the CPI. What workers need most are daily necessities. As a result, their standard of living and quality of life continue to drop."
According to a Global Times quote from All China Federation of Trade Unions, the share of wages in China's GDP has decreased from 56.5 percent in 1980 to 36.7 percent in 2005.
Businesses Face Closing
Chai Kwong-wah, president of Hong Kong Small & Medium Enterprises General Association, said that half of its members have expressed fears of going out of business and plan to close down in one to two years.
"Hong Kong business owners are paying close attention to Foxconn's pay raise and the increase of minimum wage," said Chai.
He said that many of the Japanese company owners he knows are thinking about leaving China. Hong Kong-based small- and medium-size businesses that run on marginal profits are also faced with having to shut down.
Chai said that most of these smaller businesses have stated they won't follow Foxconn's pay raise because they "simply cannot afford it." The business owners also fear that there would be a domino effect, and that workers would "strike whenever they are not satisfied."
In a recent meeting of the Association, over 50 percent of Hong Kong businesses in the Pearl River Delta stated that they plan to completely shut down their operations because of large deficits, narrow profit margins, and continual demand for pay raises.
One business owner said that he had lost over 3 million yuan (US$430,000) in the past year alone. "It's no longer the era of cheap labor in China, but foreign customers refuse to raise the buying price," he said.
Economics Professor Hu Xingdou, of the Beijing Institute of Technology, believes that the widespread strikes indicate the end of cheap labor in China.
Looking from another angle, he also thinks that the situation is an opportunity for companies to transform themselves—to develop products with more added value and to start a high technology industry.
Based on Hu's calculation, currently the total capital income is twice that of the total labor income. "In many developed country, the ratio is the opposite," he said.
Read the original Chinese article.