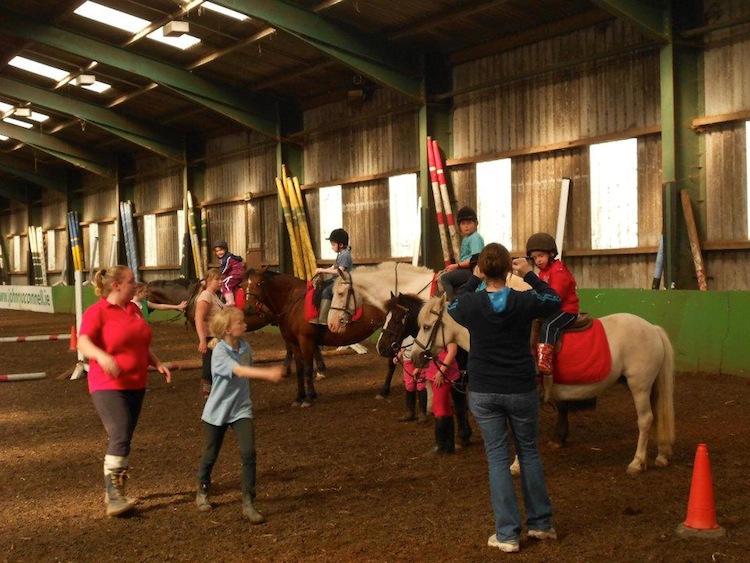 "All children need support and comfort, but none more so than children with autism," said Fine Gael Deputy Peter Fitzpatrick after a presentation given by Irish Guide Dogs for the Blind in Leinster House last week.
Mr Fitzpatrick said: "Irish Guide Dogs for the Blind was the first organisation in Europe to offer assistance dogs to families and children living with autism, and have trained more than 185 families to date. The cost of running the programme is in the region of 1 million euro annually, with three times this amount having to be raised by the organisation through fundraising annually."
Sadly, many families that have children with autism have limited, if any, support. The Epoch Times spoke with Mr Robert Brown, a concerned parent of an autistic child who decided to retroactively resolve the lack of support in his community in North Dublin.
Last year a group of parents whose children have autism were participating in a scheme organised by the HSE for early intervention with respect to autism.
This consisted of a series of support group meetings, where parents met regularly to discuss topics such as toileting, behaviour or sensory issues. 
When this scheme finished the parents decided to continue meeting, and set up a support group called Snowflakes. The name came from the understanding that children that have autism tend to be labelled as being 'the same', but that each is unique in their own way—and they can also melt down at any time.
"We had a look around the North Dublin area and there was nothing there for us, so we decided to set something up ourselves," explained Robert.
"We met in a pub in Swords in January this year and hatched a plan … we had two aims: firstly, to organise events for families to get them out and socialise with each other, and the second aim was to continue the support group meetings," said Robert.
The group wanted to be able to provide help for the current group of people as well as being a resource for parents with children newly diagnosed with autism, or for parents with concerns that their child may have autism.
"In March this year we decided to go public, we sent flyers around to local schools publicising a public meeting we had planned." The group wanted to see if there was an interest—and there most certainly was. 
They booked a room for 30, and over 60 people turned up. "It was out the door and that helped us decide that we weren't just doing it for just ourselves, there was a need for this type of group," said Robert.
Shortly after that meeting the group organised an outing to a local park (Newbridge park), but the weather on the day was terrible. "We woke up on the day and thought: 'nobody will turn up'," said Robert. To his surprise, however, over 90 people attended.
Robert thinks that group activities enable families to bring their children with autism out, and they don't have to worry about them "melting down" in public, because all the families there have children with autism and are thus much more considerate and understanding. Usually it is very difficult to tell which children have autism and which don't by just looking at them. Therefore, many people assume that a child is spoilt if the parents are unable to control their children when they "melt down." Robert believes that this inhibits families from socialising in public, and the group is trying to reverse this.
"Everybody around is in the same boat, so you don't feel like you have to make excuses for your child's behaviour."
Robert says "feedback to date is excellent from families involved … the word is getting out that there is a small group out there that can help you on your way."
Government Help
Robert says that government services and support are a lot better than they were in the past, but he believes they are still "a million miles from where they should be … I thank my luck stars we are around in this age compared to ten years ago."
"We were picked up by the HSE's early intervention scheme and were on their books for nearly 19 months, and in those 19 months we probably received 6 hours of therapy," said Robert. He said that the scheme is a great idea, but because the catchment area of North Dublin is so large, and because of the relatively high instance of autism (approx 1 child in 150), this service needs much more funding.
Robert says that early intervention is actually early acknowledgement, and as a parent you are more or less left to run with it yourself.
Many parents use carer allowances to provide the vital, costly services that their children require. Many are worried that these allowances are now being targeted by the government in their bid to reduce spending.
The Epoch Times publishes in 35 countries and in 19 languages. Subscribe to our e-newsletter.