The world's oldest known manatee has died in what museum officials say was a "tragic accident" after just having celebrated her 69th birthday, the South Florida Museum museum announced on Sunday.
Snooty, who lived in captivity, was discovered in an underwater area meant for plumbing. A hatch in the area which is usually bolted shut was somehow knocked open. Museum officials say they don't know how the hatched was opened.
"Our initial investigation indicates that Snooty's death was a heartbreaking accident and we're all quite devastated about his passing," Museum CEO Brynne Anne Besio said in a statement.
"We're reviewing what happened and will be conducting a full investigation into the circumstances."
The manatee's habitat undergoes a daily visual inspection and nothing was amiss during the previous day's check-up, according to a statement from the museum. The three manatees who share the habitat with Snooty—Randall, Baca, and Gale—are all unharmed.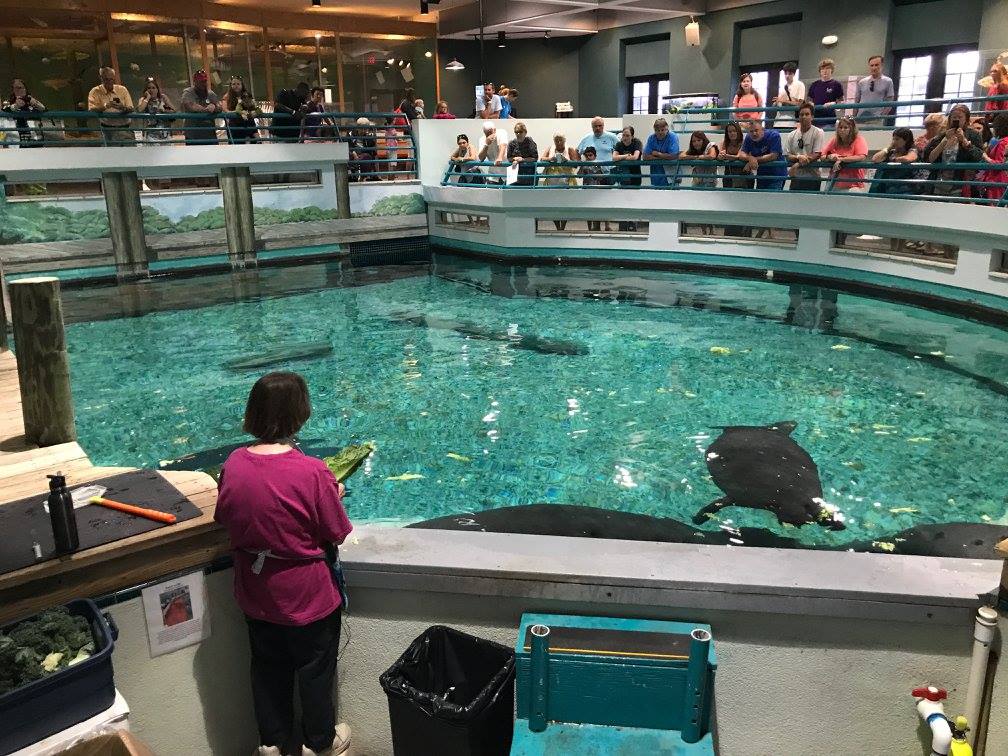 Snooty has been the resident manatee at the museum for years. When asked whether the museum is looking for a replacement Besio said, "we are still processing Snooty's loss right now, we don't know if we will have another resident manatee."
The aquarium will remain closed as the death is investigated.
Snooty was born born on July 21, 1948, at the Miami Aquarium and Tackle Company. He was the first manatee born in human captivity. Snooty never lived in the wild.
The Guinness World Records 2017 edition lists him as the world's oldest living manatee.
 "Snooty was such a unique animal and he had so much personality that people couldn't help but be drawn to him," Besio said. "We all deeply mourn his passing."
From NTD Television