Smoke was seen pouring from the chimney of the Russian consulate in San Francisco on Friday. 
Photographers with The Associated Press and Getty captured clouds of black smoke pouring from the building—a day after the Trump administration ordered its closure.
Russian consulate officials turned away firefighters who came to the building, AP reported. AP reporters said they heard a worker telling firefighters that there was no problem, adding that items were being burned in the fireplace.
It is unclear what those items were.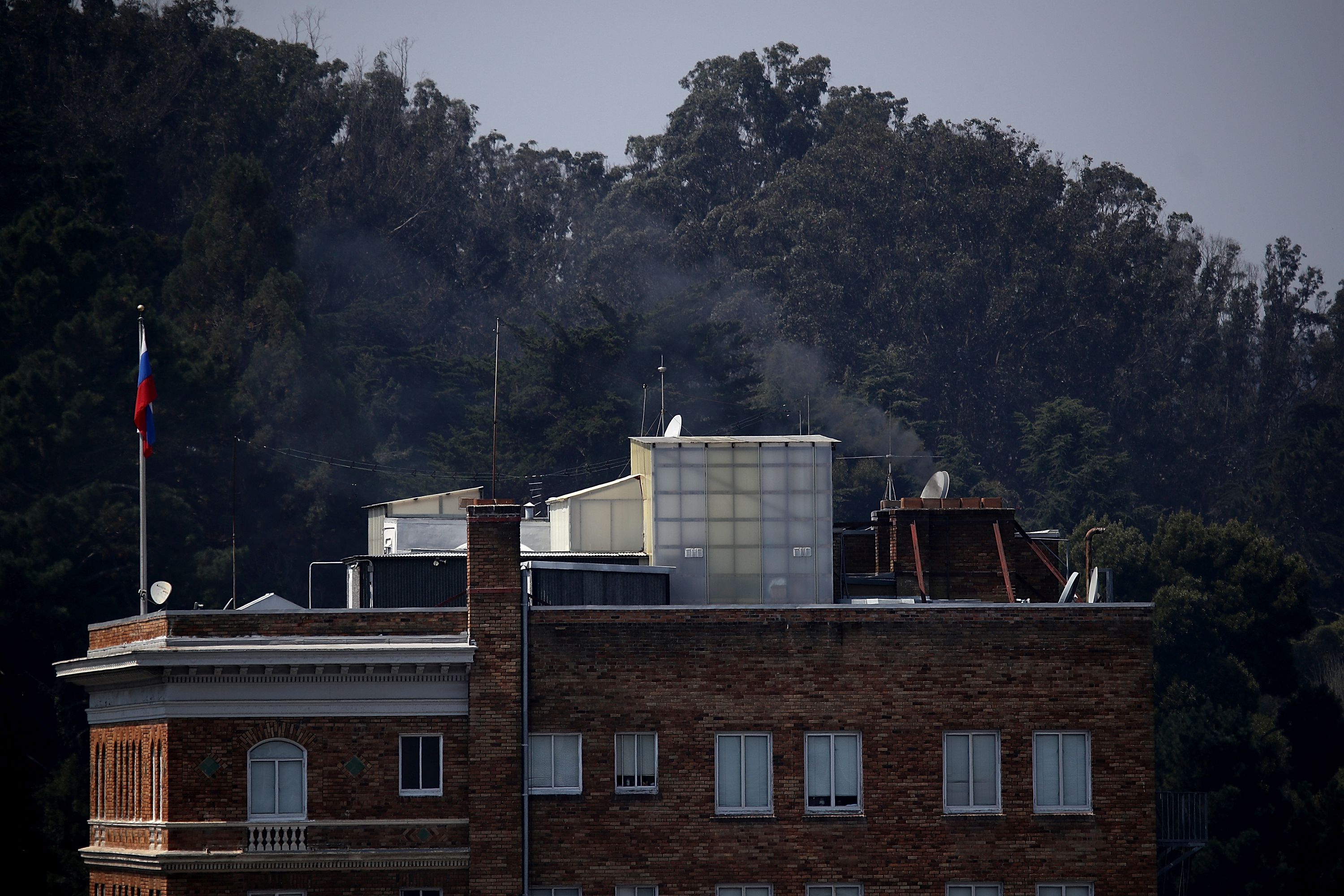 "They had a fire going in their fireplace," Mindy Talmadge, a spokeswoman for the San Francisco Fire Department, told AP.
"It was not unintentional. They were burning something in their fireplace," she added.
Temperatures climbed to 95 degrees Fahrenheit in the city on Friday when the fire was burning.

The federal government ordered the consulate shut down by Saturday, Sept. 2. It's located at Green Street in Cow Hollow.
Russia's chancery annex in Washington, D.C., as well as its consular annex in New York, were also ordered closed down in "the spirit of parity invoked by the Russians," State Department spokeswoman Heather Nauert told the Chicago Tribune.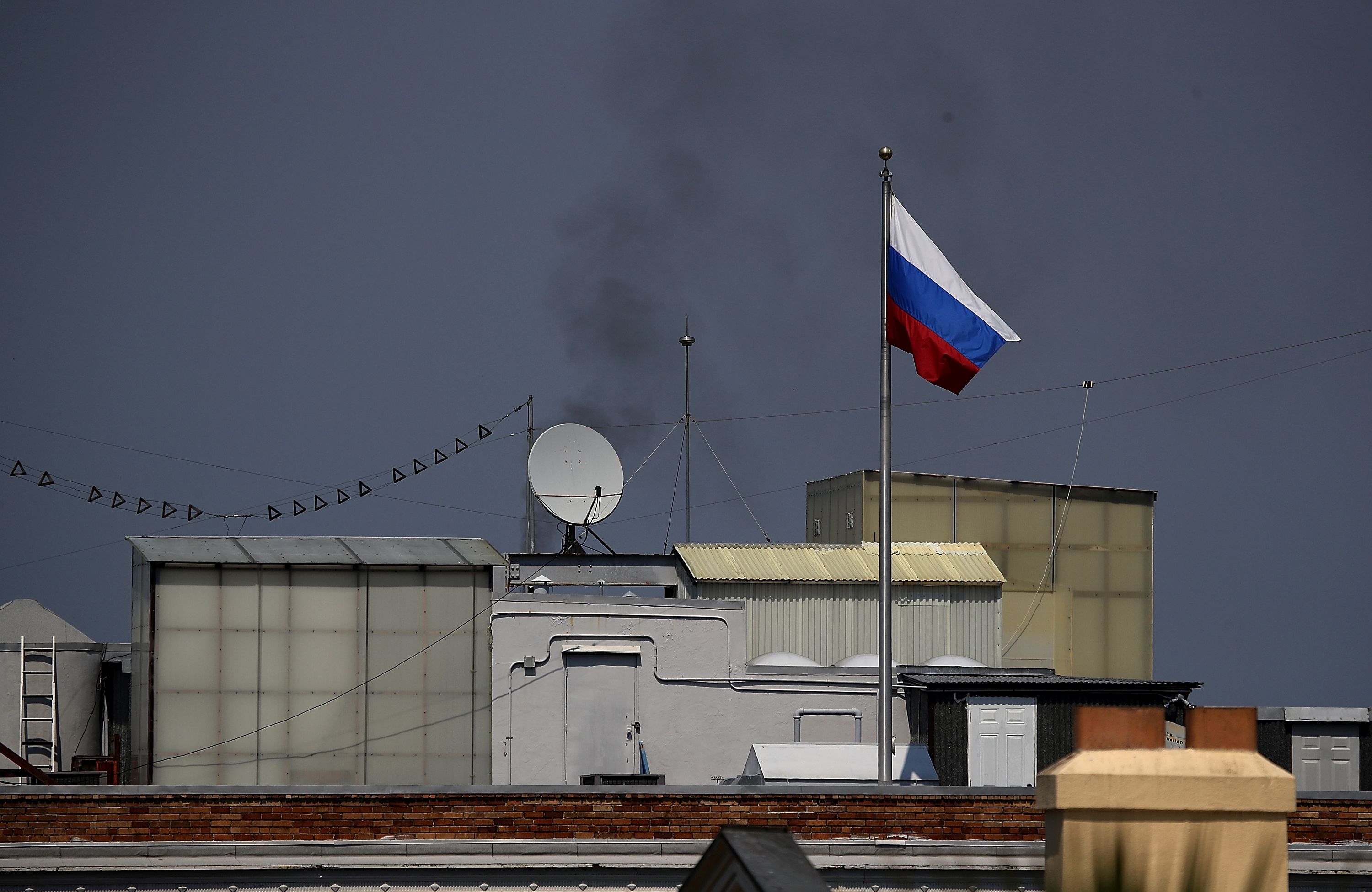 "While there will continue to be a disparity in the number of diplomatic and consular annexes," Nauert said, "we have chosen to allow the Russian government to maintain some of its annexes in an effort to arrest the downward spiral in our relationship."
According to Russian state television, Russian Foreign Minister Sergey Lavrov said that he regrets "the escalation of tensions" between the two countries.